To Kill a Mockingbird author Harper Lee dead at 89
By Alexandra Heilbron on February 19, 2016 | 1 Comment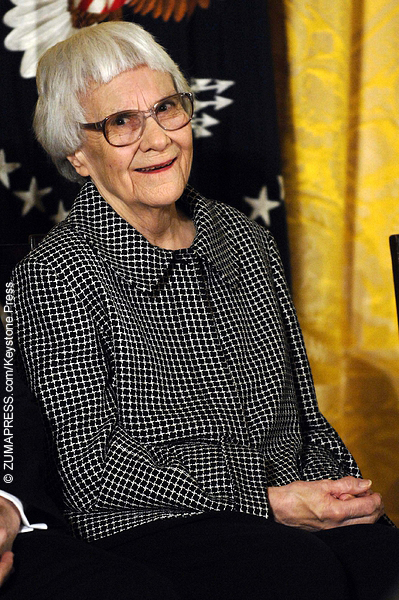 Harper Lee, author of the classic novel To Kill a Mockingbird, died this morning in her sleep at the age of 89. To Kill a Mockingbird, which was published in 1960, won a Pulitzer Prize in 1961 and was turned into a movie in 1962. The film received eight Academy Award nominations and won three — including Best Actor for Gregory Peck in the role of Atticus Finch.
The book was Ms. Lee's first and it immediately became a bestseller. She never wrote another, although a second novel titled To Set a Watchman, which takes place after To Kill a Mockingbird, was published last year. Ostensibly from an earlier manuscript submitted to a publisher, Watchman was met with heavy criticism and many questioned whether it was actually written by Lee.
Harper Lee was born in 1926 in Monroeville, Alabama and was a childhood friend of fellow author Truman Capote. After the enormous success of To Kill a Mockingbird, she grew more and more private, declining interviews after 1962, though she did visit the movie set during filming and was quite happy with the finished project.
Lee's family has released the following statement: "The family of Nelle Harper Lee, of Monroeville, Alabama, announced today, with great sadness, that Ms. Lee passed away in her sleep early this morning. Her passing was unexpected. She remained in good basic health until her passing. The family is in mourning and there will be a private funeral service in the upcoming days, as she had requested."
Her nephew Hank Conner added in the statement, "This is a sad day for our family. America and the world knew Harper Lee as one of the last century's most beloved authors. We knew her as Nelle Harper Lee, a loving member of our family, a devoted friend to the many good people who touched her life, and a generous soul in our community and our state. We will miss her dearly."
---
---
---
---
Similar Articles
---
---