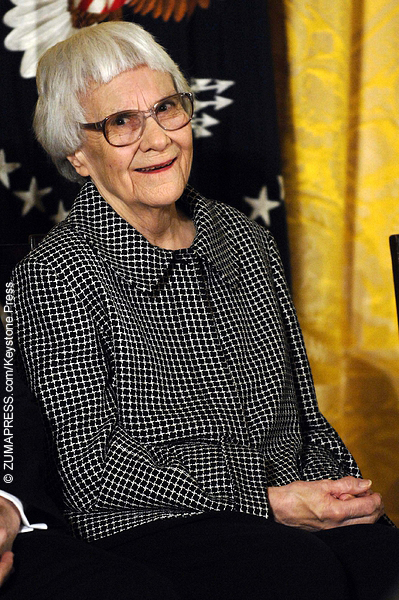 Harper Lee, the author of the Pulitzer Prize-winning novel To Kill A Mockingbird, has revealed that there is a sequel to her book that will be published 55 years after the first one.
The 304-page novel Go Set A Watchman was actually written in the 1950s – before she wrote her bestseller. It tells the story of a grown up Jean Louise "Scout" Finch who returns to Maycomb, Alabama, during the civil rights movement, to see her father, an aging Atticus Finch.
According to The Atlantic, Lee's lawyer and friend Tonja Carter, was combing through an archive near the author's home last fall to check on the original manuscript of To Kill A Mockingbird and found the completed second book, believed to be lost for more than 50 years.
In a statement issued by her publisher, Harper Lee, 88, is quoted as saying, " I was a first-time writer, so I did as I was told. I hadn't realized it (the original book) had survived, so was surprised and delighted when my dear friend and lawyer Tonja Carter discovered it. After much thought and hesitation, I shared it with a handful of people that I trust and was pleased to hear they considered it worthy of publication. I am humbled and amazed that this will now be published after all these years."
To Kill A Mockingbird has sold over 40 million copies worldwide since it was first published in 1960 and in 1962 was turned into an Academy Award-winning movie starring Gregory Peck.
The new novel is set to hit bookstore shelves this summer on July 14.