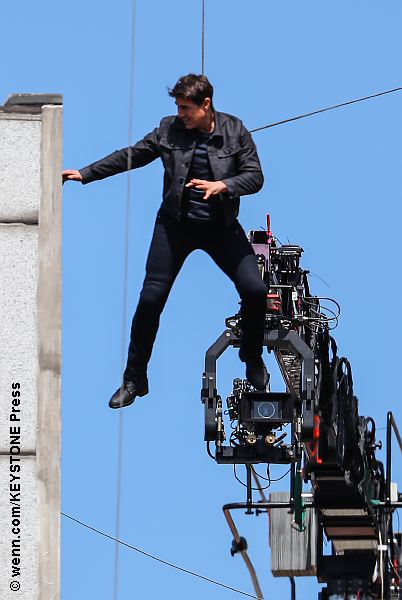 M:I 6 – Mission Impossible has postponed filming for a period of six weeks to three months after Tom Cruise was injured during a failed stunt.
While leaping from a scaffold to a rooftop, Cruise twice slammed into the wall of the building, and according to Variety, his ankle was broken in two places and he also injured his hip. In a video posted by TMZ earlier this week, Cruise was visibly limping after crashing into the wall, then pulling himself up onto the roof.
Paramount has released a statement that reads: "During production on the latest Mission: Impossible film, Tom Cruise broke his ankle while performing a stunt. Production will go on hiatus while Tom makes a full recovery, and the film remains on schedule to open July 27, 2018. Tom wants to thank you all for your concern and support and can't wait to share the film with everyone next summer."
Some post-production work and filming of scenes in which Cruise isn't involved will take place during the hiatus, but the delay puts some of Cruise's co-stars in a bind, including Henry Cavill, who's lined up for another Superman movie, as well as Justice League 2; while Simon Pegg is scheduled to shoot Slaughterhouse Rulez this fall, followed by Lost Transmissions.
This isn't the first time a Mission: Impossible movie has caused a headache (and possible loss of work) for Cruise's co-stars. In 1999, Mission: Impossible II went so far over schedule that Dougray Scott, who played Sean Ambrose, wasn't free in time to play the role of Wolverine in the original X-Men. The role instead went to Hugh Jackman. ~Alexandra Heilbron