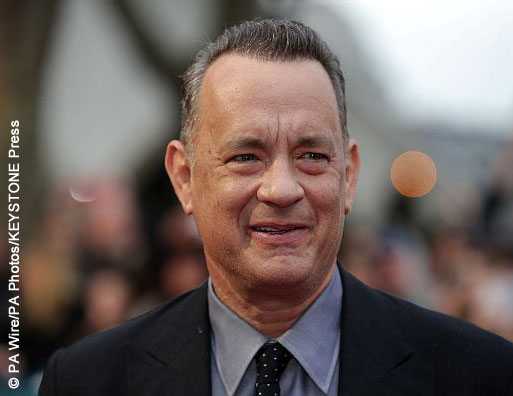 Despite revealing his Type 2 diabetes almost three years ago on The Tonight Show with David Letterman, Tom Hanks is only now discussing the unhealthy habits that led to the startling diagnosis.
In a new interview with Radio Times, the actor admitted that poor diet choices and "laziness" directly contributed to his condition.
"I'm part of the lazy American generation that has blindly kept dancing through the party and now finds ourselves with a malady," he said. "I was heavy. You've seen me in movies. You know what I looked like. I was a total idiot."
The Inferno star said he made some minor changes to his diet in the hopes of improving his health, but it wasn't quite enough.
"I thought I could avoid it by removing the buns from my cheeseburgers," he said. "Well, it takes a little bit more than that."
But there's hope for the 59-year-old Oscar winner. "My doctor says if I can hit a target weight, I will not have Type 2 diabetes anymore," he revealed.
The acting legend became a father at age 21, something he said helped him avoid even worse habits.
"I'm lucky. I was in charge of offspring at a very early age, so I didn't have the luxury of being able to get stoned a lot. And I never drank too much. I was never what I call a s**tfaced artist." ~Shelby Morton