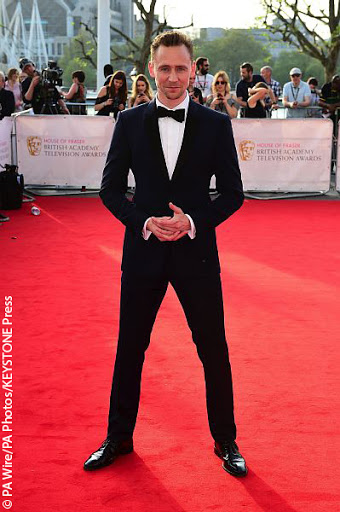 Tom Hiddleston has been recognized with an Emmy nomination for his acting work, but his recent win in another race might just take the cake.
The 35-year-old actor, who's been making headlines lately for his (unnecessarily) public relationship with Taylor Swift, was honored with the 2016 Rear of the Year award. He joins the ranks of past winners including singer Olly Murs and Harry Potter star Daniel Radcliffe.
Tom's money-maker was put on fine display this year during a steamy sex scene in The Night Manager, which is a BBC mini-series adaptation of a John Le Carre espionage novel.
The episode that the scene was featured in was deemed so hot that it was omitted from the American broadcast, leaving many stateside viewers parched for a peek at Tom's glorious glutes.
When asked about the decision to drop the rear-revealing scene, Tom told W that he was surprised, and also said, "I'm here to tell you that my butt is not dangerous. There are many, many more dangerous things that people are happy to broadcast. I don't know what that says about the world we live in, but it probably says something."
To nab the toochie trophy, his buns beat out sizable competition from Luther actor Idris Elba, tennis champ Andy Murray and Fifty Shades hunk Jamie Dornan.
In order to earn the distinction of best butt, one must be British and, according to the contest's website, possess "prize-winning rear assets."
Tom's bottom was chosen by more than 10,000 votes cast by the public through the contest's official site between July 2015 and June 2016.
On the female side, 33-year-old Hollyoaks actress Jennifer Metcalfe took home the honors.
We now know his cherished cheeks are awards-worthy, but whether Tom's acting chops in The Night Manager are regarded as golden will be determined on Emmy night. The telecast is scheduled for September 18, 2016.
Do you think Tom's behind is the best Britain has to offer? Share your thoughts with us!