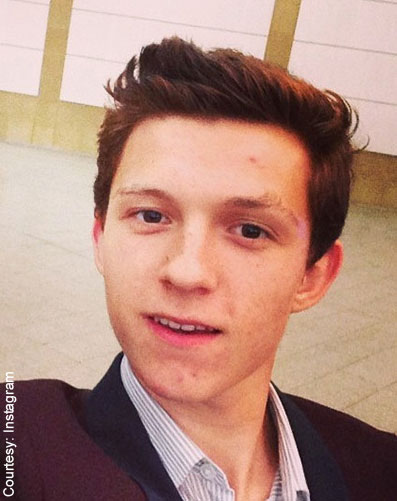 British actor Tom Holland, 19, has been cast as Peter Parker/Spider-Man in the upcoming Sony Pictures and Marvel Studios Spider-Man film. Tom began his career as a stage performer in the West End musical theater production Billy Elliott, first playing Billy's friend before being cast in the title role. He made his big screen debut in 2012, playing the son of Naomi Watts and Ewan McGregor in The Impossible. His most recent film, Backcountry, was filmed in Sudbury, Ontario.
"It's a big day here at Sony. Kevin, Amy and their teams have done an incredible job," Tom Rothman, Sony Pictures Motion Pictures Group Chairman, said. "The Marvel process is very thorough, and that's why their results are so outstanding. I'm confident Spider-Man will be no exception. I've worked with a number of up-and-coming directors who have gone on to be superstars and believe that Jon is just such an outstanding talent. For Spidey himself, we saw many terrific young actors, but Tom's screen tests were special. All in all, we are off to a roaring start."
Amy Pascal added, "Sony, Marvel, Kevin and I all knew that for Peter Parker, we had to find a vibrant, talented young actor capable of embodying one of the most well-known characters in the world. With Tom, we've found the perfect actor to bring Spider-Man's story into the Marvel Cinematic Universe."
Jon Watts will direct the new Spider-Man feature, which will release to theaters July 28, 2017.