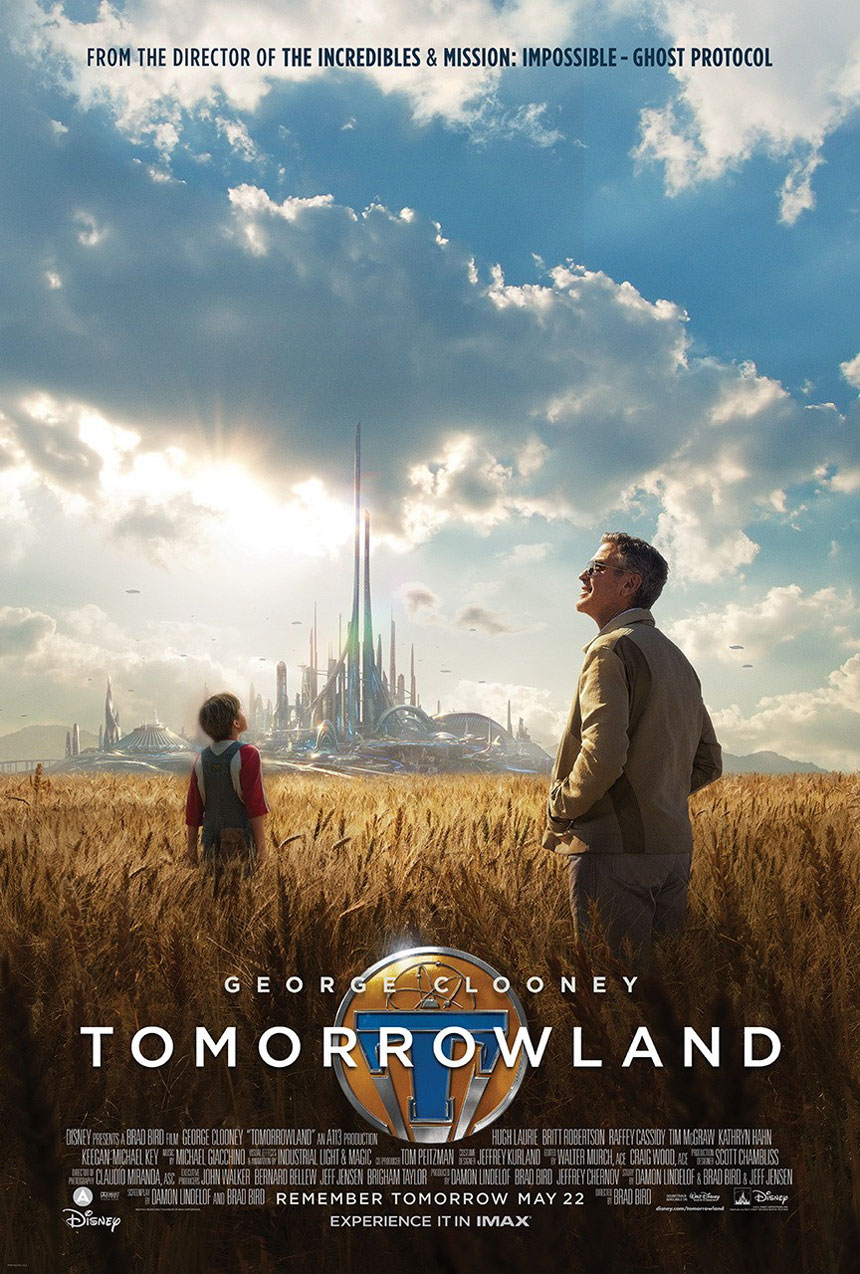 The top five films at the North American box office keep changing and this week is no exception. Tomorrowland has taken over the top spot from the Barden Bellas in Pitch Perfect 2 this Memorial Day weekend, while the horror remake Poltergeist opened in the top five.
Tomorrowland, starring George Clooney, Hugh Laurie and Britt Robertson, had a great start with an early opening in limited release on Thursday, taking in the tidy sum of $725,000. It took the top spot during the Memorial Day weekend, earning an estimated $32.2 million. Tribute.ca readers were captivated by the film and gave it an awesome review with 4.6 stars.
Last weekend's top movie, Pitch Perfect 2, is still going strong, raking in an estimated $30.3 million in its second weekend. Tribute.ca readers adore the film and its crazy cast, giving it 4 stars.
Mad Max: Fury Road continues to do well, taking in $23.8 million this weekend. Readers think this was the best Mad Max film to date and loved all of the action. They gave the film 3.9 stars.
Poltergeist scared up an estimated $23 million this weekend, debuting in the fourth spot. The remake of the classic was a big hit for horror film lovers. Tribute.ca readers had mixed feelings about the film and gave it 2.8 stars.
Rounding out the top five was Avengers: Age of Ultron, down two spots from last weekend. It took in a solid $20.9 million in its fourth weekend in theatres. Tribute.ca readers can't get enough of their favorite superheroes in this film and gave it 4.6 stars. ~Erin Stewart