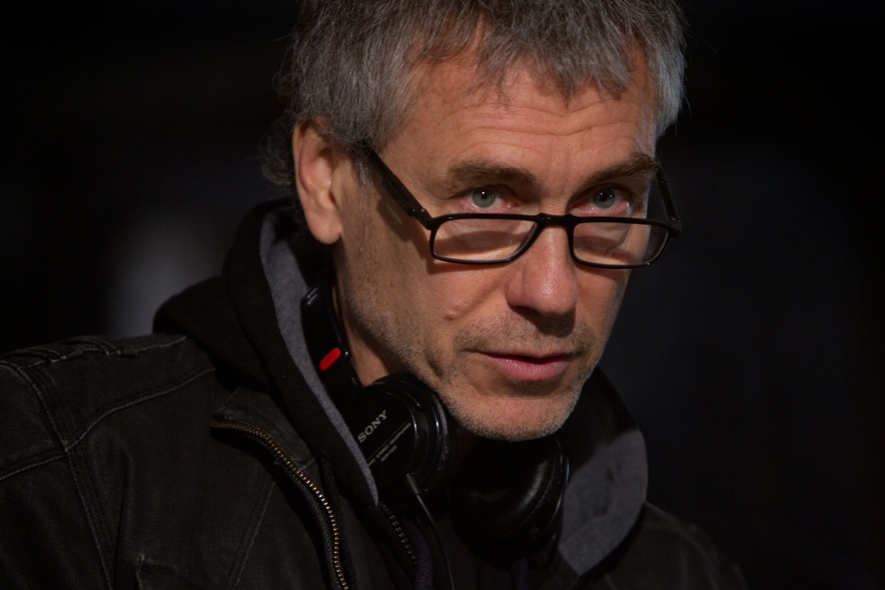 When Tony Gilroy, screenwriter of the first three Bourne films, was asked to come up with a concept for a fourth installment, he had quite the challenge ahead of him. At the end of the third film, The Bourne Ultimatum, Jason Bourne (Matt Damon) reveals his identity, making it next to impossible to continue the story with his character. How then, do you make a Bourne movie without Jason Bourne? Not only did Gilroy write the new script, but he also directed the fourth chapter, The Bourne Legacy. The plot gives rise to a new hero with Aaron Cross (Jeremy Renner), an agent created from a program similar to the one that produced Jason Bourne. The film — which also stars Rachel Weisz and Edward Norton — hits theaters tomorrow and we spoke to Gilroy one-on-one to get an idea of what to expect.
How did the idea come about to restart the whole franchise again?
My involvement sort of ended with the script of The Bourne Ultimatum. I got that in, they green lit, and then I went off to do Michael Clayton. Years went by. I really was not part of the process at all. I think they tried for a long time to try to figure out what to do after Ultimatum. It's tough to figure out where to go in a traditional fashion with that and so they couldn't come up with anything that worked for anybody. The one thing about this is that no one ever did it for the money; I mean people got paid, but it wasn't the motivator. They couldn't come up with anything they thought was cool enough so they all left. The guys who run the estate came to New York a couple months later, after everything had gone cold and I don't think I was the only person they were talking to, but they were sort of like, "What do we do?" I just told them I haven't seen the third film, I'll go look at Ultimatum and if I have a wild idea, I'll let you know. The first idea was just a phone call, "What if there's a much bigger thing outside the door? What if there's something else going on?" That's where it started.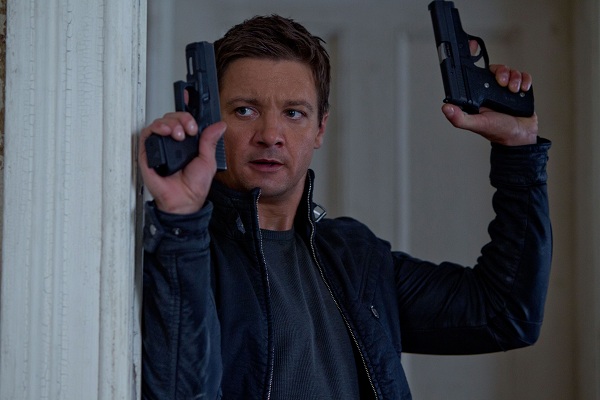 How would you say this film fits in with the other films in the series?
What we're saying is that when you pull back that curtain, Edward Norton's character, Eric Byer, has really been the mastermind in the entire franchise, that the Treadstone program that Jason Bourne was a part of was just one program, an early program. There are other programs he's got that are more advanced and for different purposes, and there's a program called Outcome that Aaron Cross is part of. They are not assassins and they don't work for the CIA, they work for the Department of Defense; they work for the Pentagon. They're sort of designed, engineered, trained to be really deeply submerged, sort of warrior spies in a way. When Jason Bourne becomes a public story, that one program runs the potential of getting exposed and he has to destroy that program. Jeremy Renner is part of that program, and Rachel Weisz plays a scientist that has been working naively in her own way, in denial, and she is also marked for trouble.
What was is about Jeremy Renner that made him the perfect actor to play Aaron Cross?
We didn't just need a face, we needed a killer actor. Everyone knows what a great actor he is. We needed someone who was physically gifted, a real athlete and we were very interested in finding somebody who wasn't already clearly identified in the audience's mind. They weren't quite there yet, they hadn't been branded with another part, they hadn't played such huge parts that they were pinned down. There are people that we looked at that we would have had to reinvent, or people that you have to completely introduce to the audience. He just hit right in the nice space for those things.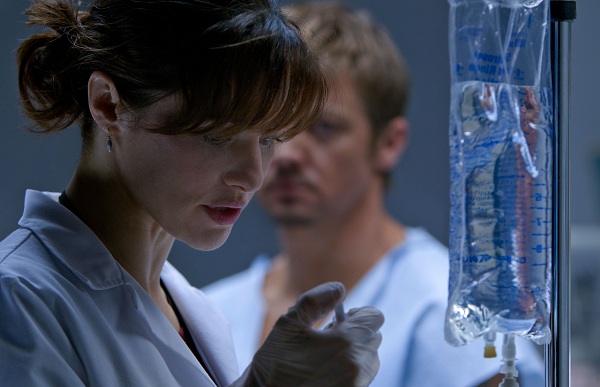 Did you have Rachel Weisz in mind when you were creating her character?
No. After the time and insanity that went into finding Aaron Cross, there was a very short list of women for that part. It's very hard to do that, again a really proper actor. She has to be believable as a research scientist. You can't just put glasses on someone; they have to be age appropriate and intelligence appropriate. There were two people that I talked to and one really wasn't available. I talked to Rachel on a Monday afternoon and she was cast by Wednesday.
Had you always wanted to direct a Bourne film?
Not at all — it was probably the last thing I ever thought I would do. It really wasn't appealing on a bunch of different levels. Once this character came up and I realized how much opportunity was there, the character sucked me in. But it wasn't my master plan.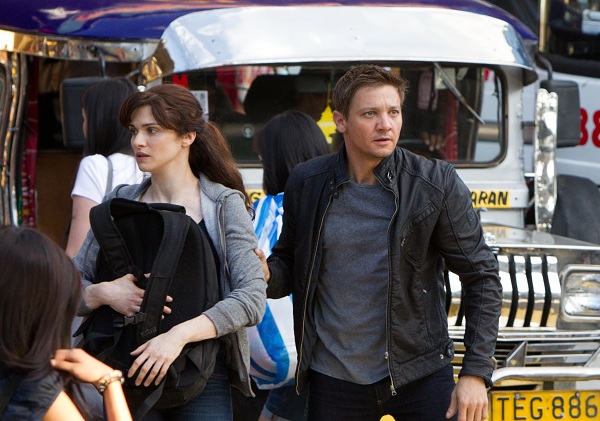 What kind of research did you have to do to put this film together?
I've been fascinated with this sort of stuff forever. I spent a lot of wasted time reading about what's going on, or the incomprehensibility of what's going on, but a lot of the research I had done was really just stuff I would do anyway. There's just a lot of really interesting science stuff and behavioral stuff, the meeting point of science and the military, the intelligence community and the corporate world, really interesting. Sometimes you do research to find the story, but this was weird. I could say, "This is what I want to do. I want to make sure this isn't farfetched." And then I would do the research and it was like, "Wow, this is really all happening." It doesn't take much. If someone's skeptical of what we're doing, ten minutes online putting in a couple of key words together will very quickly get at the edges of what we're talking about.
How did you decide what locations you were going to shoot in?
We didn't want to go back to Europe again. So where do you go? We looked really seriously at Latin America, and there were a couple other films that were going down to Latin America at the same time and we didn't want to follow anybody else. South East Asia was really fresh and cool, and we were looking for a place where our corporate entity would have a subsidiary factory, and there's a lot of outsourcing and a lot of interesting facilities in that part of the world. It seemed fresh, it seemed cool, we hadn't been there before and it seemed right for the story. ~Soriyya Bawa