Top 16 holiday trailers of 2016
By Tribute on January 5, 2017 | 2 Comments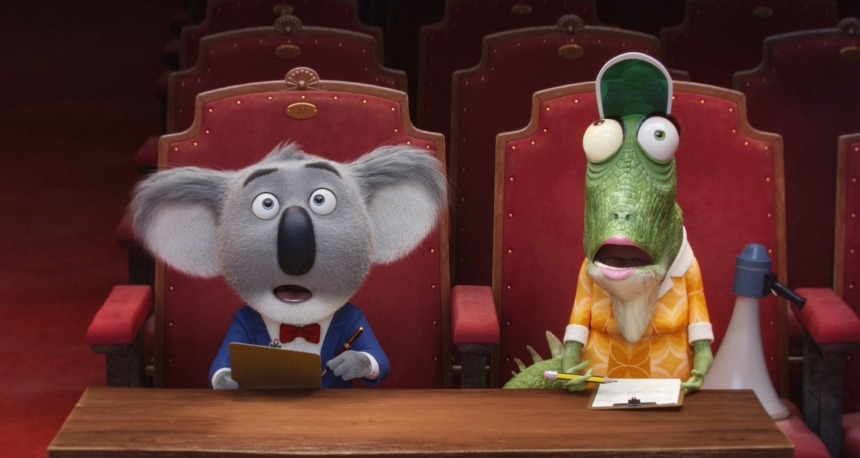 The 2016 holiday season offered a wide range of trailers that evoked an even wider range of emotions. December's trailers included musically-inspired movies, animated flicks, sci-fi hits, a raunchy comedy and even a movie about emojis (we're not kidding, it's a thing). Below, check out the 16 trailers that generated the most clicks on our site. ~Marriska Fernandes, Shelby Morton and Matthew Pariselli
1. Sing
A koala named Buster Moon (voiced by Matthew McConaughey) runs a beloved, once-grand theater that has fallen on hard times. With the help of his sheep friend Eddie (John C. Reilly), Buster decides to raise money to keep the theater from being shut down, and holds a singing competition. Among the contestants are an unappreciated stay-at-home mother pig Rosita (Reese Witherspoon), a gorilla (Taron Egerton), and a shy young elephant (Tori Kelly).
2. Office Christmas Party
When hard-partying bank manager Clay's (T.J. Miller) CEO sister Carol (Jennifer Aniston) threatens to shut down his branch, he decides to throw an epic Christmas party against her wishes in order to secure a huge client and save the branch. With help from his co-workers, including Mary (Kate McKinnon) and Tracey (Olivia Munn), as well as his Chief Technical Officer, Josh (Jason Bateman), the party turns out to be a lot crazier than anyone anticipated, leaving the office in a state of chaos and destruction.
3. Collateral Beauty
Howard Inlet (Will Smith) is a brilliant advertising executive in New York City with partners (Edward Norton, Kate Winslet, Michael Peña) who are also his best friends. After the tragic death of his young daughter, he withdraws from the world. To cope with his overwhelming grief, he writes letters to Time, Love and Death. Meanwhile, his friends are getting worried about the company and hire a private detective to follow Howard.
4. Passengers
On board a spacecraft on a 120-year voyage to a distant planet are 5,259 people suspended in time in sleep chambers. A malfunction causes a hibernation pod opens 90 years too early, leaving a single passenger, Jim (Chris Pratt), the only one awake on the ship. Faced with the prospect of growing old and dying alone, he wakes up one of the other passengers — Aurora (Jennifer Lawrence). When the ship has further malfunctions, they have to try to save everyone on board.
5. Fantastic Beasts and Where to Find Them
Newt Scamander (Eddie Redmayne) travels to New York where he meets a secret community of witches and wizards. There to find and document magical creatures, he misplaces his magical case, which allows some of his fantastic beasts to escape into the non-magical world.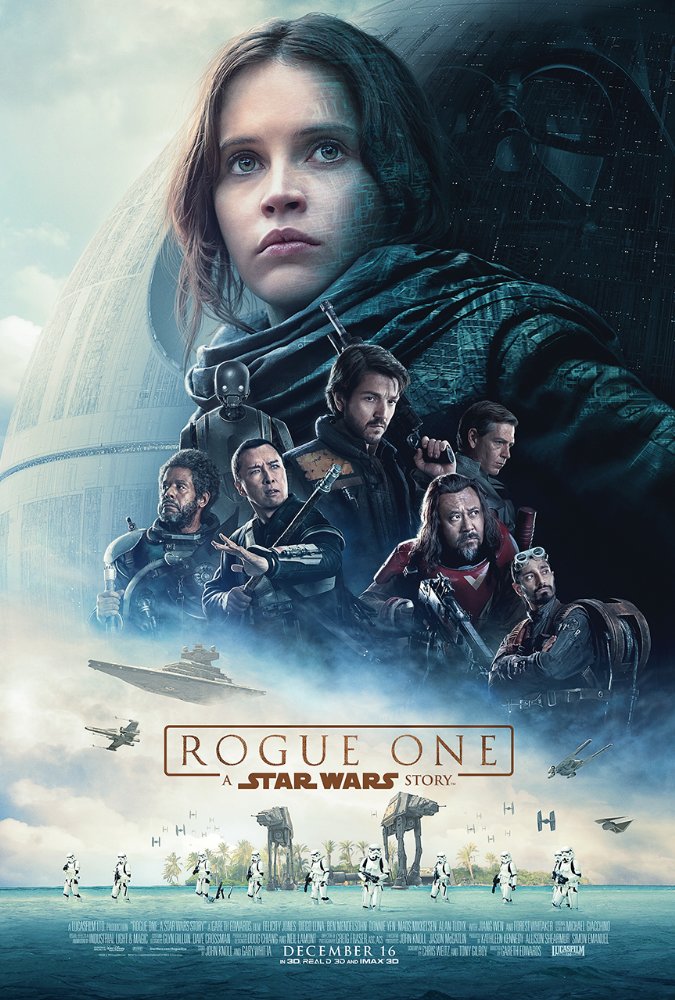 6. Rogue One: A Star Wars Story
Jyn Erso (Felicity Jones) is arrested by the Rebel Alliance and asked to join a team in order to retrieve information about the Death Star — a nearly constructed weapon with the power to destroy an entire planet. It's up to Jyn, Cassian Andor (Diego Luna), Bodhi Rook (Riz Ahmed), and their pragmatic droid K-2SO (Alan Tudyk) to form the Rogue One squadron and help bring peace to the galaxy.
7. Why Him?
A protective dad named Ned (Bryan Cranston) and his family travel to visit his daughter Stephanie (Zoey Deutch), who's studying at Stanford. There, Ned meets his worst nightmare: Stephanie's foul-mouthed billionaire boyfriend Laird (James Franco). Finding him inappropriate for his daughter, Ned sees Laird as obnoxious, rich, and worst of all, tattooed. When Ned discovers Laird is planning to propose to Stephanie, his panic turns into a mission to stop the engagement before it happens.
8. Moana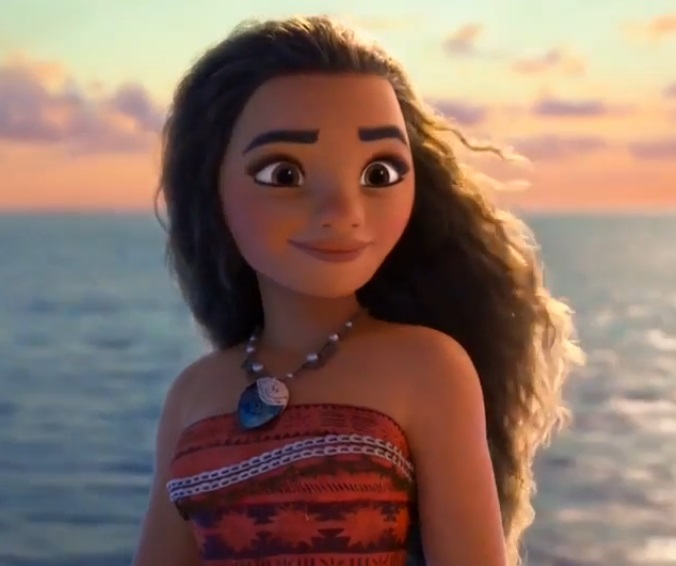 On a mystic island, Moana (Auli'i Cravalho) is the feisty teenage daughter of the chief of her tribe, and the only daughter in a long line of navigators. She sails across the Pacific Ocean on an adventure to save her people. Joined by the less-than-humble, once-powerful demigod Maui (Dwayne Johnson), Moana is determined to prove herself and to fulfill her ancestors' unfinished quest.
9. Guardians of the Galaxy Vol. 2
Picking up after the events of the first Guardians of the Galaxy, the whole gang — Peter Quill aka Star-Lord (Chris Pratt), Gamora (Zoe Saldana), Groot (Vin Diesel), and Rocket (Bradley Cooper) — is back, but this time it's to uncover the mystery of Peter's true parentage.
10. Allied
During WWII, Max (Brad Pitt), a French-Canadian intelligence officer, meets French Resistance fighter Marianne (Marion Cotillard) on a deadly mission behind enemy lines. They fall in love while on a mission to kill a German official, and afterwards they marry and have a child. However, when Max is told that Marianne may be a Nazi spy, he's given 72 hours to find out the truth, and if the suspicions are true, he's ordered to execute her or be hanged himself.
11. Assassin's Creed
Based on the popular video game series of the same name, the film revolves around criminal Callum Lynch (Michael Fassbender), who is forced to participate in the Animus Project and relive the memories of his ancestor Aguilar de Nerha in 15th century Spain. Through these memories, Callum discovers he's a descendant of the secret Assassins society, and gains incredible knowledge and skills that will help him confront the oppressive and powerful enemies of the Assassins — the Knights Templar organization of the present day.
12. Arrival
When mysterious spaceships land in various locations around the world, the military hires an elite team consisting of linguist Louise Banks (Amy Adams), Ian Donnelly (Jeremy Renner) and Colonel Weber (Forest Whitaker) to investigate. Louise must learn the language of the aliens to allow communication so the team can determine whether these alien crafts come in peace — or are a threat to humanity.
13. John Wick: Chapter 2
In a follow up to 2014's John Wick, this film brings back Keanu Reeves in the title role. The story tracks John's life since the first film and explores the identity crisis he finds himself in: is he a family man mourning the death of his wife, or a ruthless international assassin? When a former associate hatches a plan to seize control of a shadowy international assassins' guild, John realizes his hit man days are far from over. He travels to Rome to face some of the globe's deadliest killers.
14. A Cure for Wellness
Ambitious young executive Lockhart (Dane Dehaan) travels to the Swiss Alps to retrieve his boss from a "wellness spa," only to find he's vanished. Lockhart is then trapped in the facility and begins to realize its staff have a bigger plan than to simply improve the health of their patients. As the young man's sanity is tested, he discovers he has been diagnosed with the same illness that keeps all the spa patients hoping for a cure.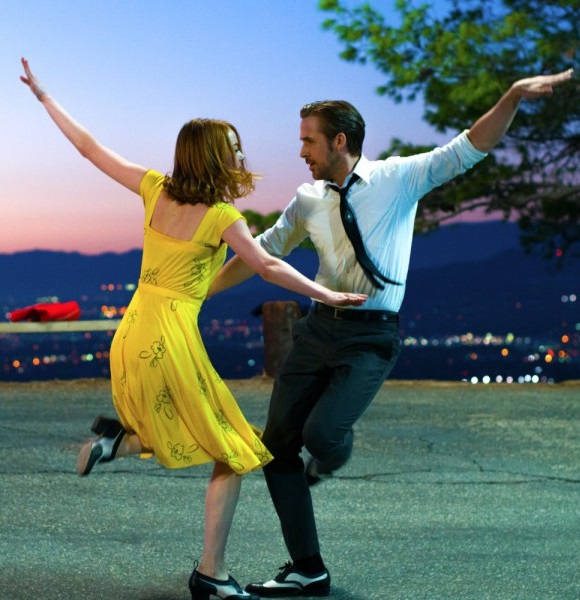 15. La La Land
Aspiring actress Mia (Emma Stone) keeps bumping into the disgruntled Sebastian (Ryan Gosling), a dedicated yet stubborn musician who dreams of opening his own jazz club one day. The two finally get together, but Mia loses faith in herself when yet another audition goes wrong. Sebastian believes in her and convinces her to give it one last shot, but she feels he's selling out when he joins a popular band as a keyboard player in an effort to make money for the two of them.
16. The Emoji Movie
In the bustling city of Textopolis, each emoji only has one facial expression — that is, with the exception of Gene (T.J. Miller), an emoji who, because he was born without a filter, has numerous expressions. Gene wants to be "normal" like the other emojis, so he gets his friend Hi-5 (James Corden) and notorious code breaker emoji Jailbreak (Ilana Glazer) to join him on an "app-venture" to find the code that will fix him.
---
---
---
---
Similar Articles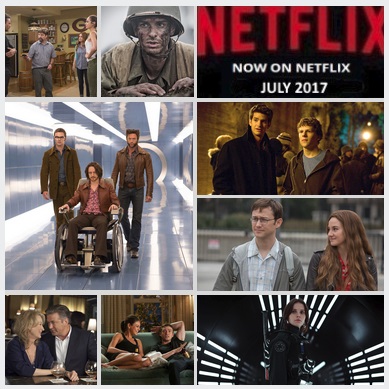 June 30, 2017 | 1 Comment
Catch up with Joseph Gordon-Levitt in Snowden or laugh out loud to Friends from College, here's your July guide to add some drama and spice to your life.
---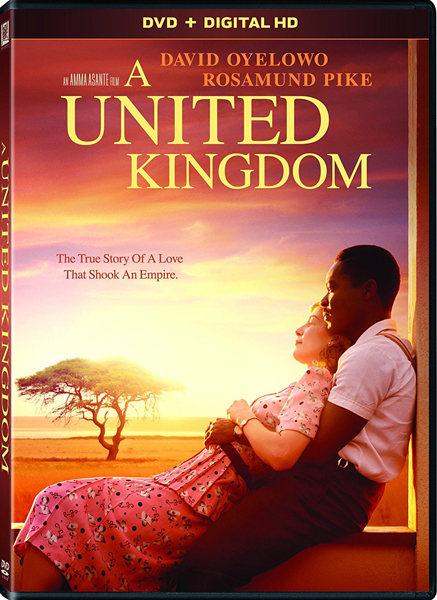 June 6, 2017 | Leave a Comment
This week's new releases on DVD include the thriller A Cure for Wellness. Also coming to DVD and Blu-ray this week is the romantic film A United Kingdom.
---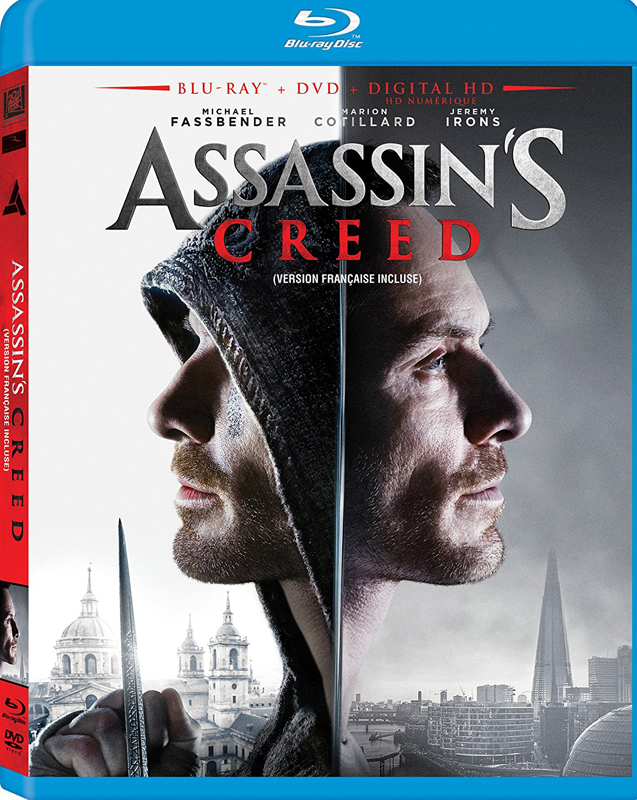 March 22, 2017 | 1 Comment
Assassin's Creed is now available on Blu-ray/DVD and Digital HD. Join the Assassins and add this to your action-packed film collection. Check out our review!
---