Top 16 celebrity news stories of 2016
By Tribute on January 5, 2017 | 2 Comments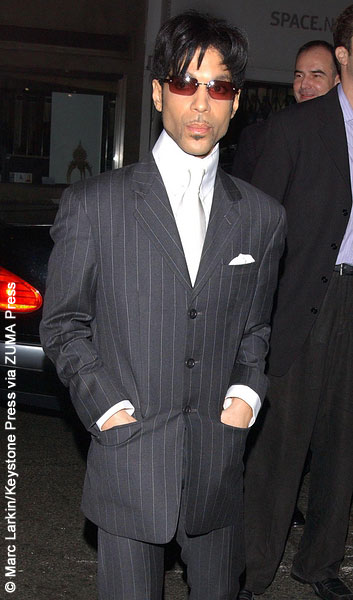 From sudden deaths to shocking splits, hilarious spoofs and interviews with fresh-faced stars, our readers' taste for news certainly run the gamut. Below, check out the top 16 stories of year. ~Matthew Pariselli, Shelby Morton and Marriska Fernandes
1. Former Disney Channel Child Star found dead
The most-viewed story of 2016 was about Disney star Michael Galeota's death back in January. The former child star, who rose to fame at 12 for his role on the Disney Channel series Bailey Kipper's POV, was found dead in his home on Jan. 21. He was just 31 years old.
2. Famous Faces We Lost in 2016 from Alan Rickman to Alan Thicke
For many, 2016 was a year marred by the tragic deaths of several major stars. From the loss of David Bowie in January right through to the back-to-back deaths of daughter-mother duo Carrie Fisher and Debbie Reynolds in late December, this past year will go down as a pretty bleak chapter in the history books. R.I.P.
3. The Next Step stars Trevor Tordjman and Brittany Raymond talk dance
In the third position is our in-depth interview with The Next Step stars Trevor Tordjman and Brittany Raymond. Published last March, the Family Channel stars discuss everything from their early start as performers, to their fan mail, to backstage competition between dancers. It's definitely a juicy read.
4. Vanessa Hudgens could face six months in jail for damaging rock
Even juicier is the story about former Disney Channel star Vanessa Hudgens facing jail time for defacing a rock in Arizona, a story which our readers couldn't get enough of. Vanessa and her boyfriend, Austin Butler, reportedly carved "Austin + Vanessa" into a red rock formation in Coconino National Forest. The actress then shrewdly posted this demonstration of true love to Instagram, implicating herself in a crime punishable up to six months in jail, with a maximum $5,000 fine.
5. Prince kicked Kim Kardashian off stage in resurfaced video
Along with Purple Rain (both film and song), kicking Kim Kardashian off the stage is probably one of Prince's greatest accomplishments. And apparently you guys enjoyed the moment just as much as we did. During his concert at Madison Square Garden all the way back in 2011, Prince pulled the current Mrs. West onto the stage for some audience-performer interaction. However, he quickly realized that she danced like a cactus and asked her to get off the stage. Whoever unearthed this gem, thank you.
6. Interview with Backstage stars Aviva Mongillo and Josh Bogert
The adorable stars of the Family Channel series Backstage sat down with us in March, and basically stole the hearts of our readers. Discussing everything from their childhoods, Backstage story lines and dream roles, the co-stars' natural rapport with each other left a lot of readers wondering about their love story — on and off screen.
7. Watch Channing Tatum's hilarious interview with autistic reporter
This highly inappropriate interview had us all in stitches – even Magic Mike star Channing Tatum couldn't hold it together. No topic was off limits when 21-year-old Carly Fleischmann, who was diagnosed with autism as a child, stole the show as she grilled Channing on his stripper past his "bad" Hollywood friends who would be completely unsuitable for his daughter — but not for her. This interview is downright hilarious. We promise. If not, you can thank us for the two minutes of eye candy.
8. Second Bachelor contestant commits suicide
You come across the headline "Bachelor contestant commits suicide," and of course you think, "Well, that's really sad." But what about when you see "SECOND Bachelor contestant commits suicide"? What's the first thing to pop in your head? Yes, that's right: "Conspiracy." When Lex McAllister, contestant on season 14 of The Bachelor, died by suicide two years after Gia Allemand, a contestant from the very same season, people's tongues were definitely left wagging.
9. First look: Wonder Woman movie starring Gal Gadot and Chris Pine
One of the most anticipated movies to hit theaters this year is the Gal Gadot superhero film Wonder Woman. Thrusting her sword, flashing her shield and looking good while battling the bad guys — what more can we say about it, except, you go, girl!
10. LAPD investigating Brad Pitt for child abuse
The Brad Pitt-Angelina Jolie divorce was arguably the biggest of the year — some even went as far as claiming it was the most shocking of the decade. But when news leaked that Brad was being investigated for child abuse, all jaws dropped to the ground. Was Benjamin Button really capable of such a heinous crime? He was eventually cleared, but the doubt had been cast.
11. Emory Cohen dishes on playing lovable Tony in Brooklyn
Emory Cohen has so much going for him: Good looks, good looks and oh, did I mention good looks? Jokes apart, his acting chops took the spotlight when he played the lovable and colorful Italian boy (sigh!) Tony in Brooklyn. We get all the details from this up-and-coming star — and no, we did not ask him about his love life.
12. Jennifer Lawrence pens essay on Trump Victory
While Jennifer Lawrence usually sticks to topics like co-stars, bodily fluids, and pratfalls, she took on a much-more serious subject in November: Donald Trump. The young Oscar winner was one of the many celebrities who were devastated after Hillary Clinton's defeat, and so she decided to write an essay about moving forward with the new president. "Do not let this defeat you — let this enrage you. Let it motivate you," she wrote. Her powerful words obviously struck a chord with a lot of people.
13. Henry Cavill is dating a teenager
Henry Cavill's fling with a teenager got quite a bit of buzz last year. Before you let your imagination run wild, she was 19. Tara King was a college student while she enjoyed her short-lived whirlwind romance with Superman. When asked about the unorthodox relationship and what others thought of it, Henry said: "It's a natural reaction. But when I was 19, I was going out with a 32-year-old." Oh well, if you put it that way.
14. Madonna loses custody of her son Rocco
The Material Girl has a knack for making headlines. From donning the now iconic Jean Paul Gaultier-designed cone bra for her 1990 Blonde Ambition tour to locking lips with Britney Spears and Christina Aguilera during a 2003 MTV VMA performance, she knows how to spark discussion. But when she lost custody of her 16-year-old son Rocco to former husband Guy Ritchie in September, a few eyebrows were raised and a few hearts ached. Ultimately, it was decided that the young man was better off in London with his father than NYC with his Vogue-ing mother.
15. Johnny Depp transforms into Donald Trump in hilarious spoof
Before there was Alec Baldwin on SNL, there was Johnny Depp in Funny or Die's "original film" Donald Trump's The Art of the Deal: The Movie. Unrecognizable as the then-presidential candidate, Johnny is impossibly golden-locked and orange in the hilarious 50-minute movie, which is a spoof of Trump's 1987 memoir of the same name. Maybe a lot of you were hoping that somehow Johnny Depp would turn out to be president instead.
16. Heath Ledger reveals last words revealed 
Be still, thy heart. Our favorite Joker, Heath Ledger, overdosed on prescription medicine over eight years ago. But it was only last year when Heath's father Kim revealed his son's final words. It is pretty tragic. Click the headline if you haven't read it yet.
---
---
---
---
Similar Articles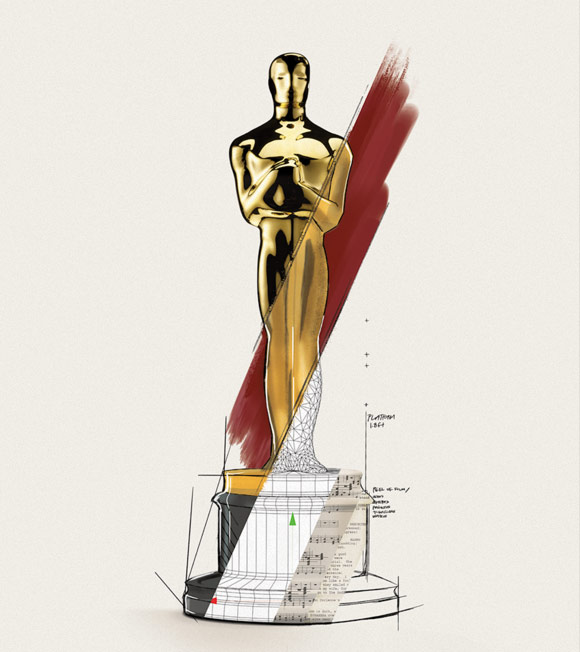 February 9, 2020 | 8 Comments
The Oscars 2020 ceremony has begun and we'll be updating live throughout the night – make sure to check back to see the winners of the 92nd Academy Awards!
---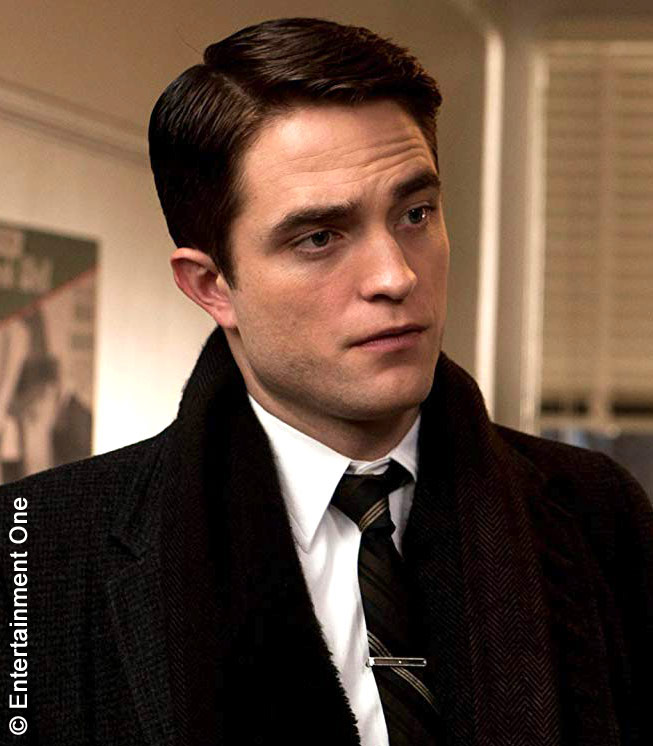 February 6, 2020 | 23 Comments
Robert Pattinson has been determined by a scientific mathematical formula that measures physical perfection to be the most beautiful man in the world.
---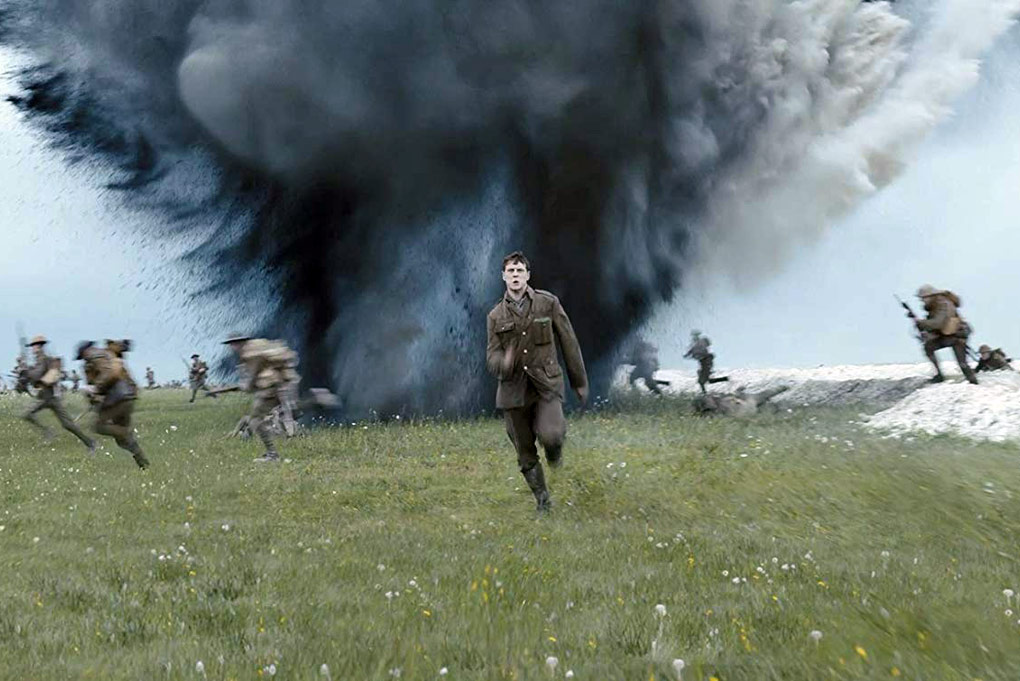 February 3, 2020 | 2 Comments
The British World War I drama, 1917, nabbed seven awards at the 2020 BAFTA awards, including Best Picture and Best Director. Click for the winners' list.
---