Top shows to binge-watch while stuck at home during COVID-19
By Tribute on March 18, 2020 | 1 Comment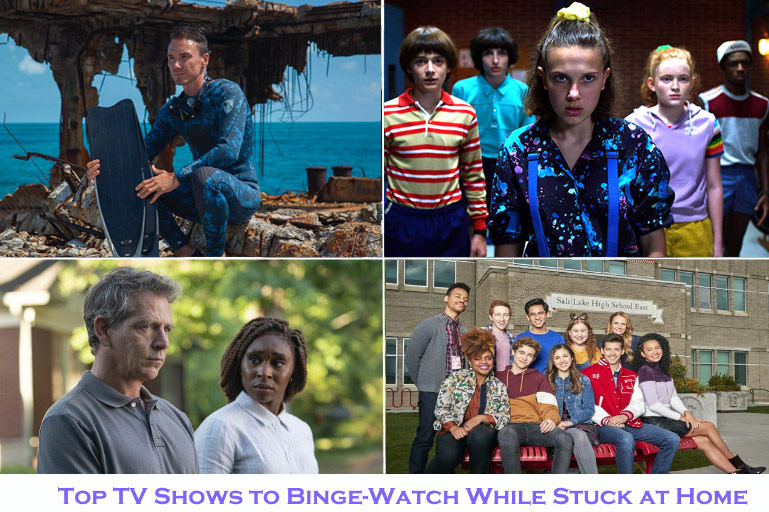 COVID-19 has left the world in a state of panic and chaos. The art of social distancing is now in full effect. While many are working from home or temporarily laid off, we understand it can be frustrating. So we have put together a list of original streaming shows that are worthy of binge-watching.
Netflix
Stranger Things
Explore three seasons of this incredibly popular series about a group of young friends in the fictional town of Hawkins, Indiana who discover a young girl (Millie Bobby Brown) after their friend goes missing and supernatural things begin occurring. Click here to watch our interview with cast members Cary Elwes and Dacre Montgomery.
The Umbrella Academy
Billionaire Sir Reginald Hargreeves (Colm Feore) adopts seven extraordinary children and creates The Umbrella Academy, a large home/school where he raises them, in order to prepare them to save the world. Years later, when he dies, the children return home where they uncover shocking family secrets and learn of an impending apocalypse that they can only ward off if they all band together. Click here to watch our interviews with cast members Cameron Britton, Tom Hopper, David Castañeda, Robert Sheehan and Emmy Raver-Lampman.
The InBESTigators
So far two seasons have been filmed of this incredibly entertaining series from Australia. Clever Maudie Miller (Anna Cooke), tech-savvy Ezra Banks (Aston Droomer), talkative and empathetic Ava Andrikides (Abby Bergman), and sports fanatic Kyle Kilmson (Jamil Smyth-Secka) form a detective agency to help locals solve mysteries. The pint-sized sleuths take on a variety of puzzling cases. Click here to read our interview with Anna Cooke and click here to read our interview with Abby Bergman.
Ozark
After his business partner cheats a dangerous client, financial adviser Marty (Jason Bateman) flees for the Ozarks along with his family. He is told to launder money or he puts his family at risk. Binge-watch Bateman at his best as he navigates the crime scene. The series also stars Laura Linney and Julia Garner. Click here to watch our interviews with the cast.
When They See Us
Academy Award-nominee Ava DuVernay wrote and directed this four-part Netflix original show based on a true story that gripped the country. It's a powerful, harrowing series about the horrors of injustice when five young boys are falsely accused of a brutal attack in Central Park.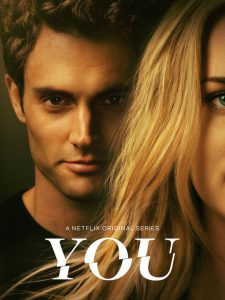 You
You've probably heard about this popular thriller series, starring Joe (Penn Badgley), who becomes obsessed with Guinevere (Elizabeth Lail). He stalks her and infiltrates every area of her life. This is one series we highly recommend. Make sure to watch both seasons!

Money Heist
This original Netflix series, originally titled La Casa de Papel, follows the Professor (Álvaro Morte), a criminal mastermind who brings eight thieves together to take hostages and lock themselves in the Royal Mint of Spain as he manipulates the police to carry out his plan. It's gripping, edge-of-your-seat and binge-worthy. Parts 1 to 3 are currently streaming on Netflix. Part 4 arrives April 3.
The Haunting of Hill House
If you're a horror fan, this one's for you. This is a modern reimagining of Shirley Jackson's legendary novel about five siblings who grew up in the most famous haunted house in America. It'll give you the chills.
Love is Blind
This series is uber popular right now. The 11-episode original reality series is based on an experiment to find out whether love is truly blind. Hosted by Nick Lachey and wife Vanessa Lachey, they challenge singles to find love without ever seeing what the person looks like. Crazy? Yes. Should you watch? Yes, if you like reality TV.
For more on what's available on Netflix, click here.
Disney+
Togo
The untold true story set in the winter of 1925 that takes you across the treacherous terrain of the Alaskan tundra for an exhilarating and uplifting adventure that will test the strength, courage and determination of one man, Leonhard Seppala (Willem Dafoe), and his lead sled dog, Togo.
Encore!
In this series, host Kristen Bell, who began her career in musical theatre, reunites the casts of former high school musicals so that they can remount the stage show again, this time as adults, in the same roles they played years earlier. Click here to watch our interview with Kristen!
High School Musical: The Musical – The Series
When the new school year begins, Ricky (Joshua Bassett) discovers that telling his girlfriend Nini (Olivia Rodrigo) that they were on a break over the summer was a big mistake. She now has a new boyfriend, E.J. (Matt Cornett), whom she met at summer theater camp. Ricky decides to audition for their high school musical, High School Musical, so he can try to win her back.
Stargirl
Leo (Graham Verchere), who tries to be invisible at his high school, meets Stargirl (Grace VanderWaal), a colorful and eccentric new kid at school who changes his outlook on life. If Grace looks familiar, it's because she's a very successful recording artist whose career got started when she won America's Got Talent at the age of 12. This movie is a heartfelt one. Click here to read our review of Grace's debut EP.
For more on what's available on Disney+, click here.
Amazon Prime Video
Tom Clancy's Jack Ryan
Tom Clancy's Jack Ryan stars John Krasinski. CIA analyst Jack Ryan (John Krasinski) is thrust into a deadly game of cat and mouse throughout Europe and the Middle East. There are two seasons of this edge-of-your-seat thriller.
The Man in the High Castle
What would have happened to the United States of America if Nazi Germany had won WWII? It's 1962, and America has been divided into two. The Nazis have taken over the Eastern states, while Japan governs the West. Juliana Crane (Alexa Davalos) is given a film that shows an alternate reality in which the Nazis are defeated and America is free. Juliana has to deliver the film to the Neutral Zone, which puts her in more danger than she could ever have imagined. This Emmy award-winning series has four exciting seasons to binge. Click here to read our interview with the show's stars, Alexa Davalos and Rufus Sewell.
Modern Love
This original series showcases eight half-hour episodes of different kinds of love. They're about the very many faces of love out there in the world — between lovers, yes, but also between friends, family members and also the love life of a woman (Anne Hathaway) suffering from bipolar disorder. It's cute, heartwarming and totally worth a watch.
Just Add Magic
This magical series set a record for the most successful Amazon Original Kids premiere weekend, which led to three seasons being filmed. It follows Kelly (Olivia Sanabia), Darbie (Abby Donnelly), and Hannah (Aubrey K. Miller) — best friends who live in the quaint town of Saffron Falls. When they discover a magic cookbook, they can create all kinds of spells to do good, including traveling back in time, but as novices, they don't always get the spells right.
Apple TV+

The Morning Show
Given the #MeToo era, it's not surprising that a TV series showcased the challenges faced in the workplace while working on a morning television show. This critically acclaimed series stars Jennifer Aniston, Reese Witherspoon and Steve Carell. The show received three Golden Globe nominations and Jennifer won a Screen Actors Guild award for best performance by a female in a drama series, while Billy Crudup won a Critics Choice Award for best supporting actor in a drama.
Little America
This eight-episode anthology series tells immigrant stories — whether it's about his or her experiences in America, about coming to America, or in having to adjust in America.
HBO or CRAVE (Canada)
Sharkwater Extinction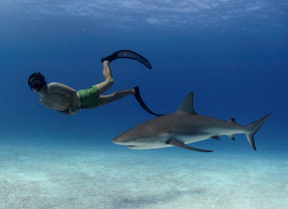 This thrilling, action-packed journey follows filmmaker Rob Stewart as he exposes the massive illegal shark fin industry and the political corruption behind it, a conspiracy that is leading to the extinction of sharks. From West Africa, Spain, Panama, Costa Rica, France, and even in our own backyard, Stewart's third film dives into the underworld of the pirate fishing trade to expose a multi-billion dollar industry. Shark finning is still rampant, with shark fin soup still being consumed on an enormous scale, and endangered sharks are routinely added to our everyday products, many intended for human consumption. This title is also available to rent or buy on iTunes by clicking here and at Amazon.ca by clicking here. Click here to read our review. Click here for more information.
The Outsider
Based on Stephen King's bestselling novel of the same name, The Outsider follows an investigation into the gruesome murder of a young boy. If you're a fan of thrillers or of Stephen King, this one's a good watch. The series stars Ben Mendelsohn, Cynthia Erivo, and Jason Bateman.
Game of Thrones
Fan-favorite Game of Thrones finally ended last year with an eighth season. If you haven't caught up on the show yet, this is your chance. While stuck at home, watch all the episodes of a series that became one of the most incredibly popular shows on television during its run. Click here to watch our interviews with the Game of Thrones cast, including Maisie Williams and Sophie Turner.
Big Little Lies
This Golden Globe-winning limited series is set in the wealthy town of Monterey. When a body is found, the police have to dig into the lives of everyone involved — including Madeline Martha Mackenzie (Reese Witherspoon), Jane Chapman (Shailene Woodley), Celeste Wright (Nicole Kidman), Bonnie Carlson (Zoë Kravitz) and Renata Klein (Laura Dern).

Killing Eve
This series has been nominated for a Golden Globe and an Emmy for best drama series. Both lead actresses won awards for their performances — Sandra Oh won a Golden Globe and Jodie Comer won an Emmy in 2019. The series follows two women: MI5 security officer Eve Polastri (Sandra Oh) and smart, unpredictable serial killer Villanelle (Jodie Comer), who go head-to-head with each other in a game of cat and mouse.

Have we missed anything? What are you watching and which are your favorites? Let us know below and stay safe everyone! ~Alexandra Heilbron, Marriska Fernandes
---
---
---
---
Similar Articles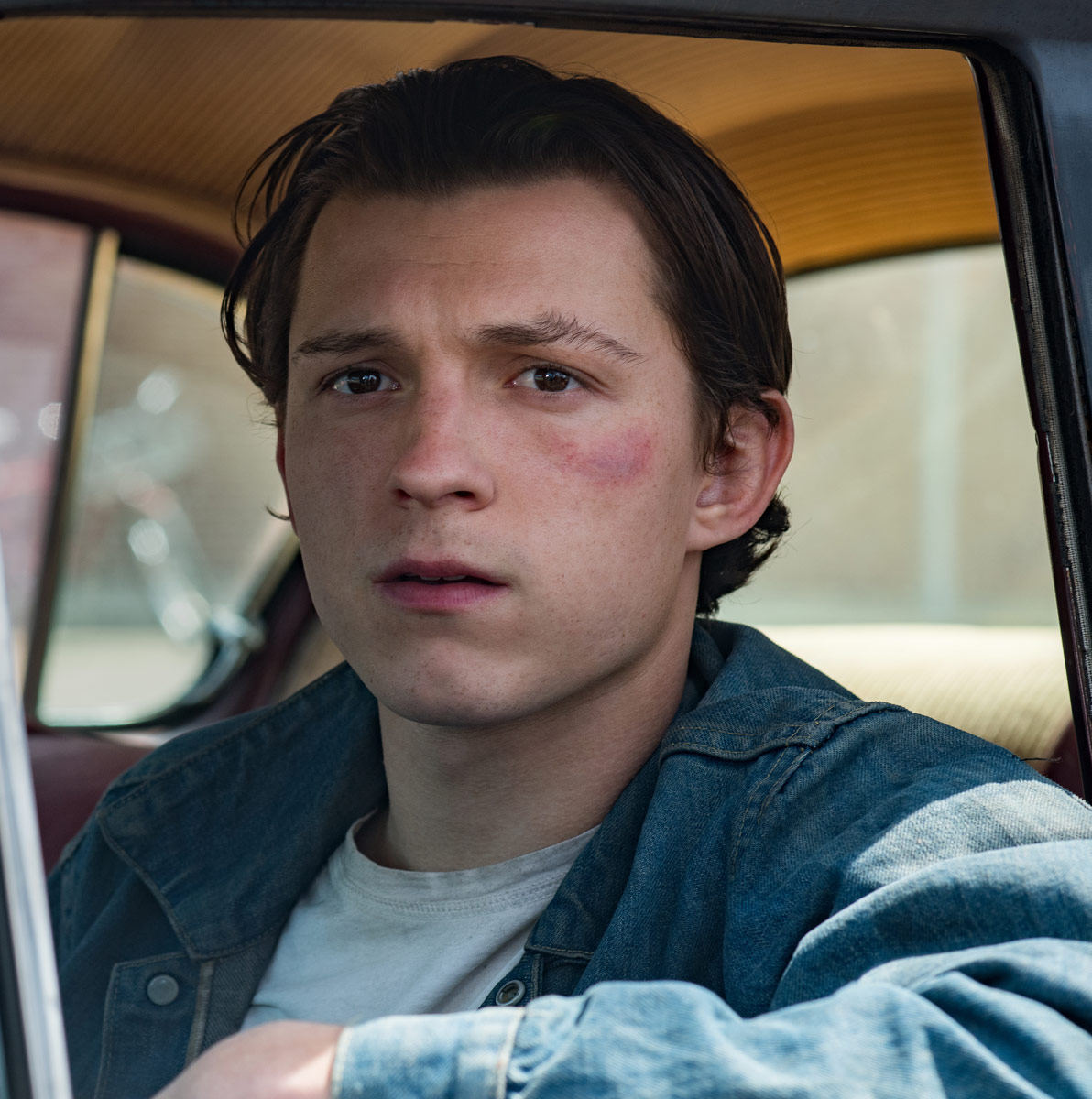 February 24, 2021 | 2 Comments
Tom Holland recalls the time when he auditioned for the role of Finn in the new Star Wars trilogy, only to botch it. It eventually went to John Boyega.
---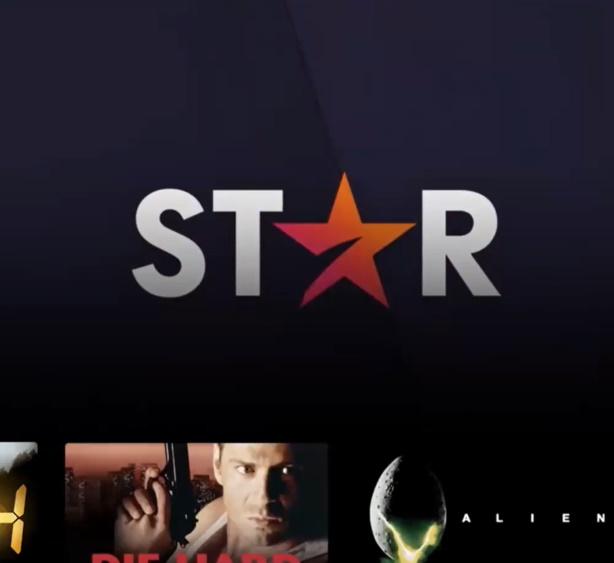 February 23, 2021 | Leave a Comment
Today, Disney launched a new channel for adult audiences on their Disney+ platform titled Star. The new channel will double the content library on Disney+.
---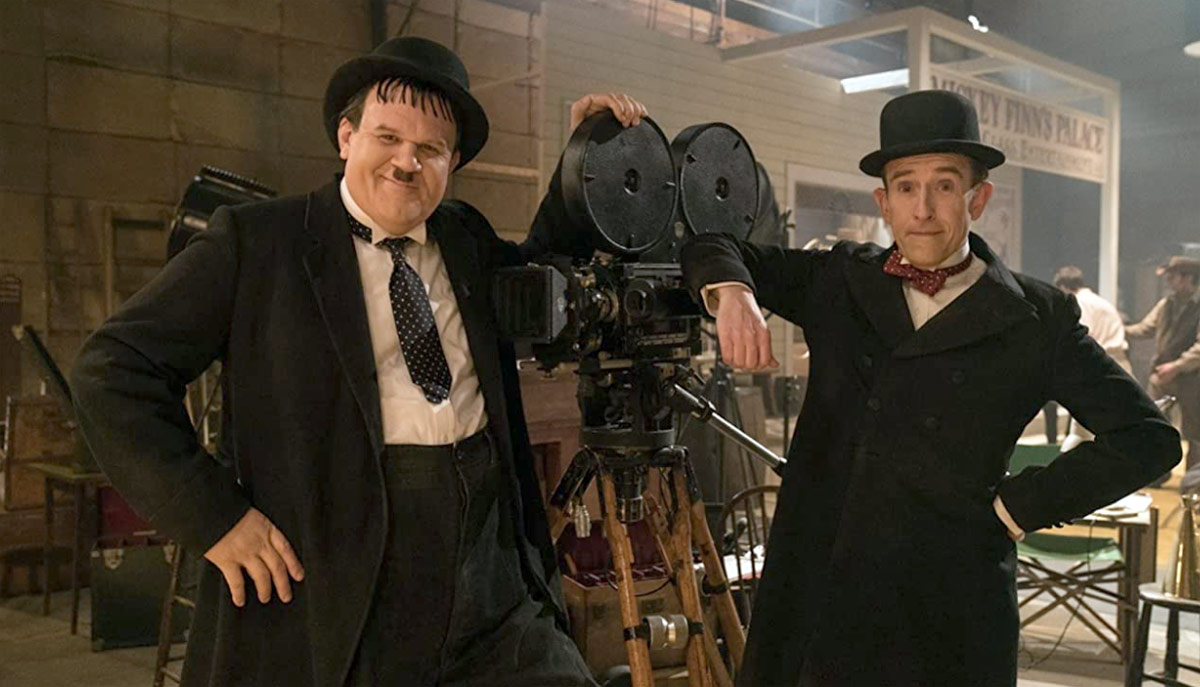 February 16, 2021 | 1 Comment
Check out the new DVDs, Blu-rays and streaming shows coming out this week, including the long-awaited Coming 2 America starring Eddie Murphy on Amazon Prime!
---