Toronto Comicon with Scott Patterson, Andy Serkis and more!
By Tribute on March 20, 2023 | Leave a Comment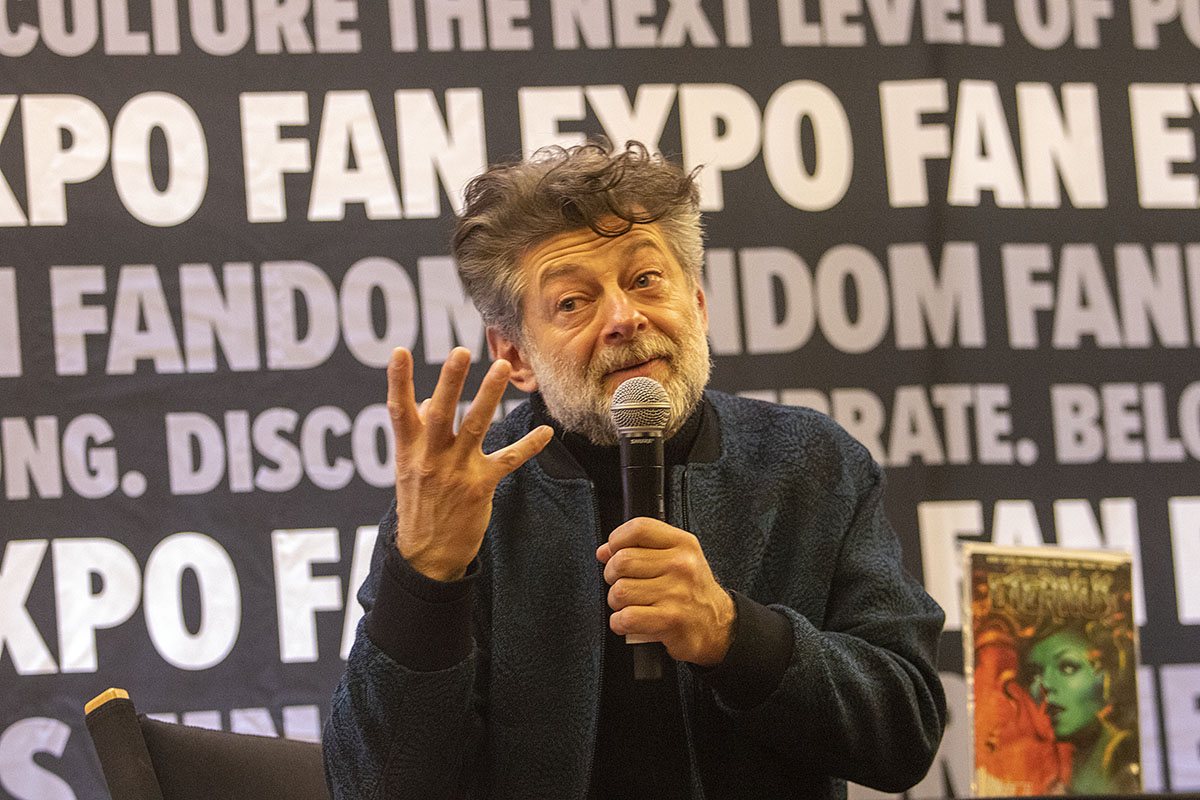 Every year Comicon brings thousands of Torontonians and tourists together in an event that celebrates everything from comics and celebrities to gaming for an entire weekend at the Metro Toronto Convention Centre.
Although it's a smaller scale event compared to Toronto's Fan Expo, it was by far the busiest that it has been in the last few years — even before COVID. From Friday to Saturday, fans and families participated in activities, panels, showed up to cosplay the character of their choice and meet up with their favorite actors to get that special moment with them.
The line up of celebrities was jam-packed. The first panel on Friday was held by Scott Patterson — Luke from Gilmore Girls. He's also starring in the new CTV series, Sullivan's Crossing, that was filmed in Nova Scotia. In addition, he has a podcast called "I'm All In" that he said he started during the pandemic in order to connect with other people. He spoke about how he was hired on Gilmore Girls to be a day player and not a series regular. He auditioned for the role wearing a baseball cap backwards and that carried on to be his character Luke's signature look.
He credited the creators of the show for adding years to his life by forcing him to quit smoking so he would be able to do the fast dialogue on the show. He quipped that anyone who guest starred on the show always underestimated how fast they had to speak. He spoke fondly of Alexis Bledel (Rory Gilmore) and her talents and says he frequently keeps in touch with Lauren Graham (Lorelai Gilmore). He recounted a story about how on his birthday, Sally Struthers, who played Babette, would pick him up, throw him over her shoulder and carry him around, shouting that everyone should give him a birthday smack on his behind. Click here to watch our interview with Scott Patterson.
Andy Serkis, known for his work on The Lord of the Rings, Star Wars and The Batman, made his first convention appearance ever. The room was completely packed for the chance to hear stories he had to share about his work as an actor and as a motion capture performer. He said he loved working with Sean Astin and Elijah Wood. He spoke about the development of the voice of Gollum, saying he'd heard a cat coughing up a hairball and used the sound to create Gollum's voice.
He shared the development of Caesar from the Planet of the Apes franchise — from the first movie to the final movie and how he focused more on the character rather than what he looked like physically. He mentioned that the first books he read were The Hobbit and Animal Farm and revealed he's directing an animated adaptation of George Orwell's novel of the same name. The moderator of the panel was quick to mention that Serkis also has a graphic novel entitled Eternus about Heracles, the son of Zeus, who is trying to identify Zeus' killer.
Emily Swallow, known for her work as The Armorer on The Mandalorian, is the Karaoke Queen. On Saturday night, she hosted a Karaoke Party, something she brought over from her time doing Supernatural conventions, which she enjoyed doing, often dressed in a tiger onesie. When she auditioned for The Mandalorian, the show was shrouded in secrecy and her character was just described as a Zen-like leader for a group of hidden people. She drew from the character Galadriel from The Lord of the Rings as inspiration. She joked that sometimes it's like a Three Stooges movie while filming The Mandalorian because she and Pedro Pascal, who plays the lead character, often accidently bang helmets together when they're near each other because it's very hard to see through the helmets, adding that she also sometimes falls over things on the set.
The last panel of the day was Sean Gunn, known as Kirk from Gilmore Girls and Kraglin from the Guardians of the Galaxy movies. His brother is director James Gunn and he mentioned that he and his brother are close and enjoy working together. The character of Rocket's movements and expressions were inspired by Sean doing the motion capture with movements and facial expressions for the actors to play off of, instead of using a tennis ball for them to look at. He couldn't say much about the third movie of the trilogy, although he wanted to tell fans it's awesome and a good movie to wrap up the trilogy. He warns that it will be darker than the previous two movies and emphasized that it was the best movie he's ever been in.
Like Scott Patterson, Sean was hired on Gilmore Girls as a day player, but they liked him so much, they kept bringing him back and giving his character multiple jobs. He said if he had to pick one, he would be a sports announcer. The highlight of the panel was when Scott Patterson burst through the doors and ran around the entire audience pretending to be a big fan of Sean, while being chased by bodyguards, invoking much laughter from the fans.
Toronto Comicon was a place to celebrate all things pop culture. Other notable panels were Prime Video's The Boys featuring Karl Urban, Jack Quaid, Jessie T. Usher, Nathan Mitchell, Colby Minifie, Laz Alonso, Tomer Capone, Claudia Doumit and Karen Fukuhara, as well as The Flash with Robbie Amell, Danielle Panabaker and Carlos Valdes.
Fans had a wonderful time reconnecting with friends, obtaining that autograph or photo with their favorite guest and getting the inside scoop on their favorite movies or TV shows. Many found unique gifts and collectibles on the vendor floors and came away with memories that will last until Fan Expo rolls around in August. ~Article and photos by Joanne Chu-Fook
---
---
---
Similar Articles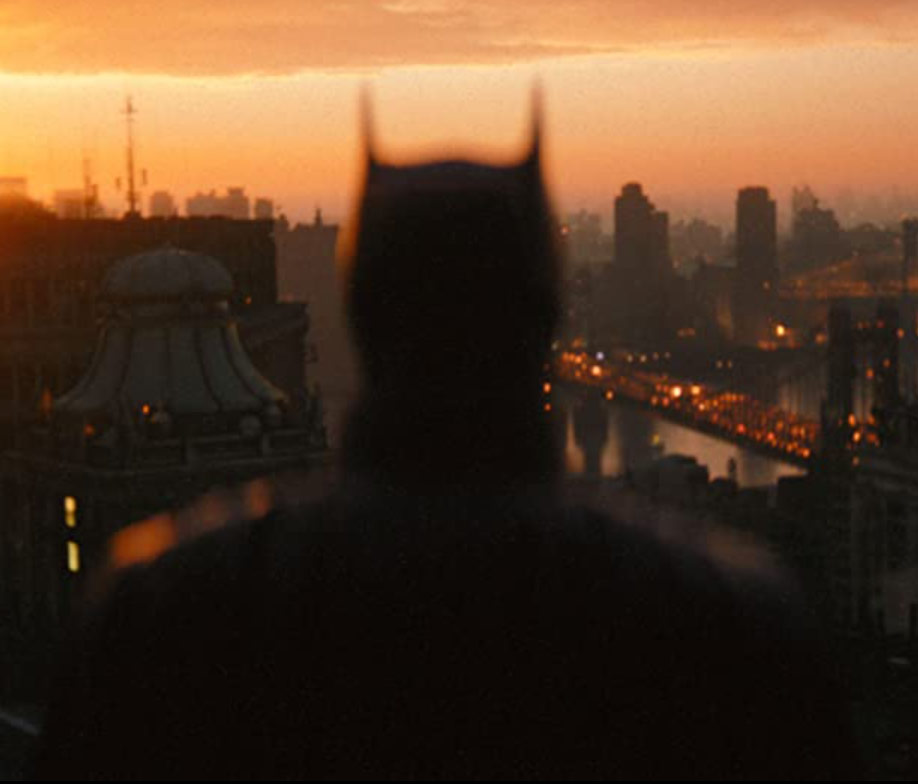 October 18, 2021 | Leave a Comment
The new trailer for The Batman showcases Robert Pattinson as Batman, Zoë Kravitz as Catwoman, Paul Dano as The Riddler, and Colin Farrell as The Penguin.
---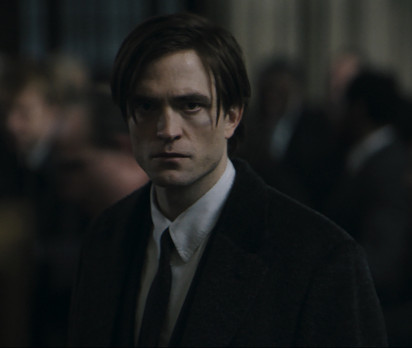 August 24, 2020 | 1 Comment
Here's your first look at Robert Pattison as Batman in the new film The Batman. The film also stars Zoë Kravitz, Paul Dano, Andy Serkis and Colin Farrell.
---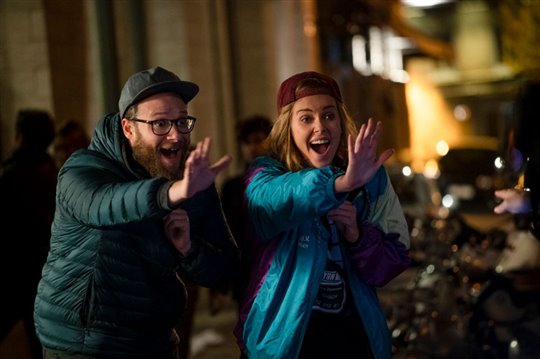 July 30, 2019 | 1 Comment
Seth Rogen stars alongside Charlize Theron in this hilarious rom-com about an unemployed journalist shooting for his dreams. Click to read the Blu-ray review!
---