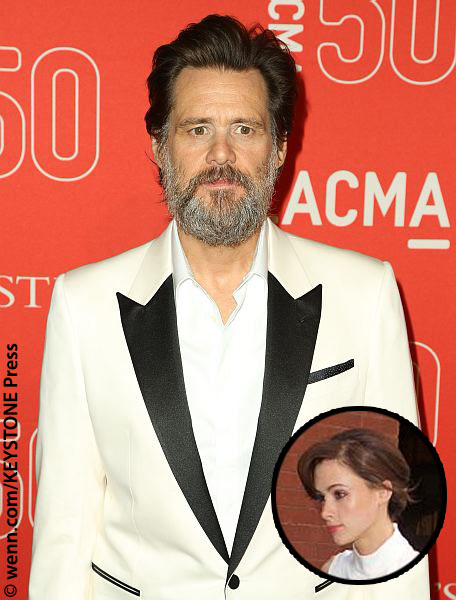 New details are emerging about the suicide of Jim Carrey's former girlfriend, nearly a year after her death. Shortly after their breakup, Cathriona White, 30, fatally overdosed using Jim's very own prescription medication on Sept. 28, 2015. Her autopsy and toxicology reports also reveal the contents of a suicide note addressed to the actor.
"I've spent three days now in disbelief that you're not here. I can go on brokenhearted and try to put the pieces back. I could, I just don't have the will this time," she wrote. "I'm sorry you felt I wasn't there for you. I tried to give you my best part."
Cathriona even trusted him with planning her funeral, writing, "I don't really know about burial or that sort of thing. You are my family so whatever you choose will be fine." It was also requested that her possessions be sold and given to her family. She ends the note with: "Please forgive me. I'm just not for this world," before signing off with "Dewdrop," presumably a nickname she was called by Jim.
The Irish makeup artist and Jim had been dating on and off since meeting in 2012 on a film set. According to details in the autopsy report, the couple had broken up about a week before her suicide. Dennis Bradshaw, who was a friend of Cathriona's, told officers that she had missed her family in Ireland, but was "madly in love with Jim" despite their "rollercoaster" of a relationship.
The toxicology report confirmed that her death was indeed a suicide. Cathriona had a number of prescription pills in her system when they found her body, including the beta blocker propranolol, the sleep aid zolpidem, and the painkillers oxycodone and oxymorphone.
The report also mentions that when police checked her phone, they found texts from Jim asking if she knew where his painkillers were and stating that a bottle of his prescription anti-inflammatories was missing.
After her death, Jim stated, "She was a truly kind and delicate Irish flower, too sensitive for this soil, to whom loving and being loved was all that sparkled." ~Natalia Makarski
Inset photo of Cathriona White is courtesy of wenn.com/KEYSTONE Press.