Tribute chats with director of Monsieur Lazhar
By Tribute on March 9, 2012 | Leave a Comment
Philippe Falardeau's Monsieur Lazhar is the touching story of two worlds colliding. Bachir Lazhar (Mohamed Fellag) is a middle-aged Algerian immigrant who takes over an elementary class after their teacher commits suicide. While trying to help the students through their shock and grief, Lazhar is forced to hide his own tragic past along with the looming risk that he may be deported at any moment. The Canadian film was nominated for Best Foreign Language Film at this year's Academy Awards and also managed to pick up six Genie Awards, including best actor, director and picture.
Tribute sat down with the director after the Genies for a one-on-one chat about why he wanted to make this film and what he'll be working on next.
Congratulations on your wins tonight! So you've got an Oscar nomination for the movie and now you've got a handful of Genies. How does it feel?
PF: Overwhelming. I feel relief also about the Oscars. You know, you're not in this business for prizes but, okay, I missed one. I wanted one or two [Genies] — we got six. The one that makes me the proudest is the one that Sophie Nélisse won [for best supporting actress]. The young little actress, she's 11 years old and for me it was the highlight, definitely, the emotional highlight of the Genies for me.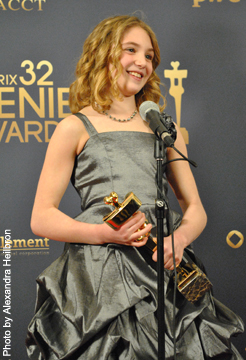 What was it about Sophie that made you want to cast her in your movie?
PF: She is incredibly intelligent. She was too small and too young for the role and I looked at her — the face of a baby and the eyes of an adult, which gives her kind of an old soul. And I like that very much because the character is precocious. We talk a lot about the performance of the boy and Fellag but she's way up there.
How did you come across this story and decide that you wanted to turn it into a movie?
PF: It was a play I saw and I was touched by the character's humanity. I was interested in the subject of immigration but I couldn't tackle the subject in a way that would be too political. But you have this guy and the fact that he's an immigrant or a refugee is not the main focus of the play. He's a complex character because he tells the truth to the immigration officer, but he lies at school. He's this accidental teacher. He knows he can help the kids. He needs this job because he wants to be around the kids because he lost his own kids. So there's complex things happening inside him. I thought it would be a rich character.
What was it like working with the kids?
PF: It felt like summer camp and I was the monitor and when it was time to play, it was time to play. And when it was time to work, they were there to work. I had help with Félix Ross, my coach. She coaches the kids with me and when I'm off to other things she can still continue working with the kids because they need almost constant attention.
Do you have a teacher in your own life that you'll always remember?
PF: I've had many from primary school to university. Monsieur Lazhar is not one of them. He's all of them at the same time and none of them and I think we all have one person or two people that made a difference, that allow us to understand that learning is exciting and fun. When a teacher makes you realize learning is actually fun, it opens wide. I teach myself archaeology, I teach myself Spanish, and that's because it can be fun, it can be useful. So I keep studying. I read books because I still want to study. I don't want to stop.
What can we expect next from you?
PF: A little rest (laughing). A little more Monsieur Lazhar…I'm going to Japan and France and USA to promote the film, and Spain. I'm going to stop that crazy tour in June, probably go rest for a week in Greece — where actually the first draft of Monsieur Lazhar was written.
Can you give us a sneak peek into any new projects you've got coming up?
PF: I'm working on a political comedy that takes place in the province of Quebec. ~Soriyya Bawa
---
---
---
Similar Articles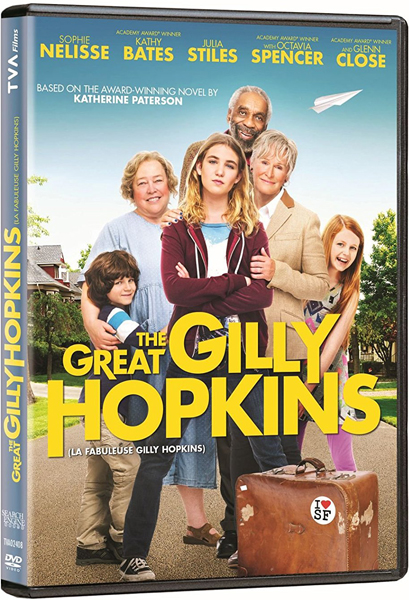 December 13, 2016 | 2 Comments
The Great Gilly Hopkins is about a tough foster kid who yearns for her mother. Starring Sophie Nélisse, Kathy Bates and Octavia Spencer, it's now available on DVD.
---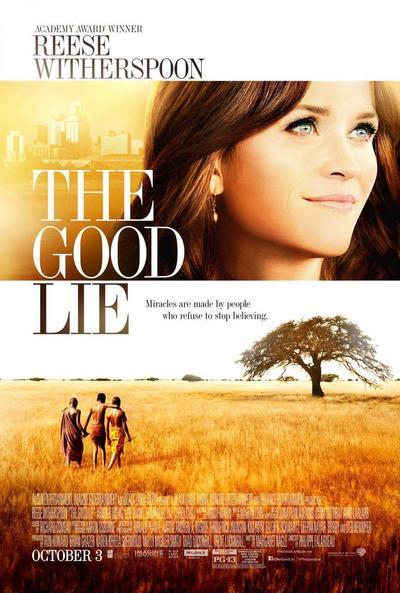 ---
---