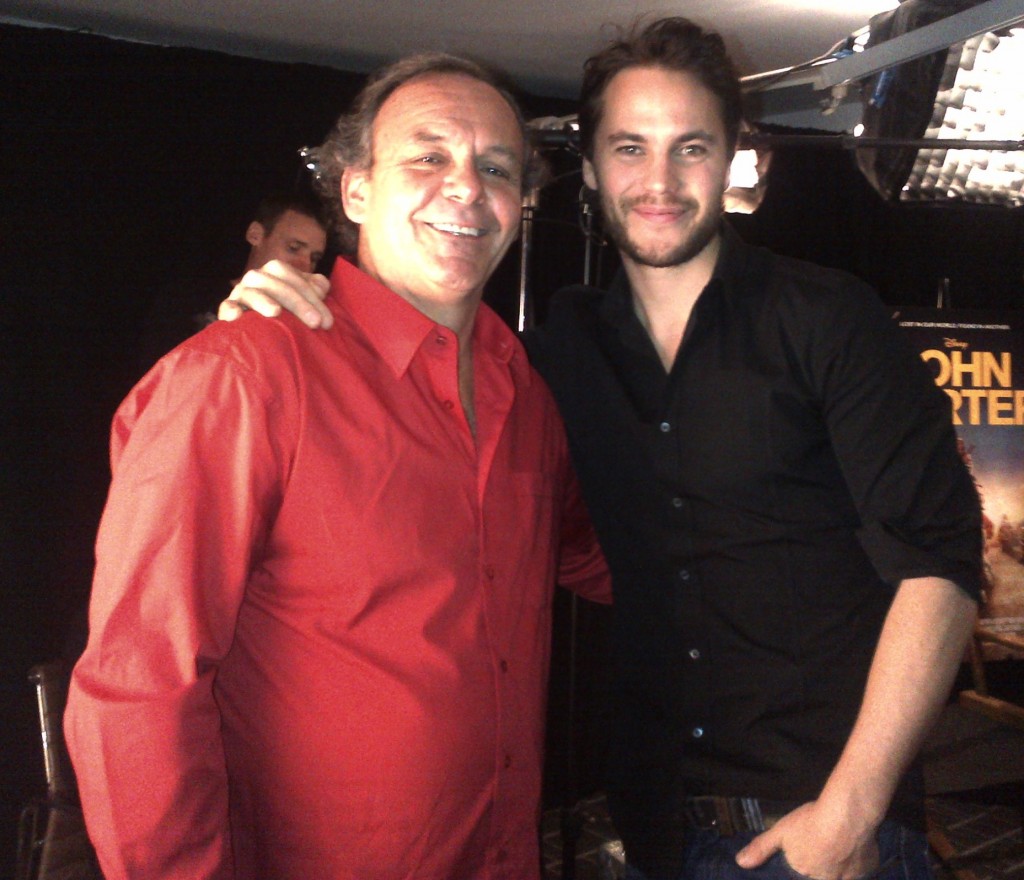 Tribute recently held a contest for one lucky fan to not only meet actor Taylor Kitsch, but also interview him about his upcoming movies John Carter and Battleship. Barry Giroux from Peterborough, Ontario was our lucky winner! Check out some of the highlights from his one-on-one chat with Kitsch as they cover his latest projects, how he got into acting and, of course, good ol' Canadian hockey.

So your new movie comes out Friday March 9 – John Carter. Could you tell us a bit about it?
Kitsch: Absolutely. It's a guy that basically has lost his cause on Earth. He's a civil war vet that's lost his family. Through these extraordinary events, he gets transported up to Mars and has a kick at love again and to find that cause within himself. It's very much a character-driven, epic adventure.
What made you choose this project?
Kitsch: I think, you know, when I can be surrounded by all these Oscar winners and nominees and Willem Dafoe, Samantha Morton — and director/ writer Andrew Stanton who wrote and directed WALL.E and all the Toy Stories, and Finding Nemo. Just to be surrounded by such great artists, I mean, that was just such a no-brainer really to be honest.
It's a very physical film, lots of stunts and stuff like that. How was that doing that part?
Kitsch: Exhausting. Very, very exhausting.
But you've done personal training?
Kitsch: I have. I'm a personal trainer and nutritionist as well so it helped me. But I don't think anything really prepares you for six-day weeks for four months on end for a seven-month total for the whole shoot. It was just exhausting. But I think it's that cliché of what you put in is what you get out and with this film, it kind of encompasses that.
Which was the most physical part of the film?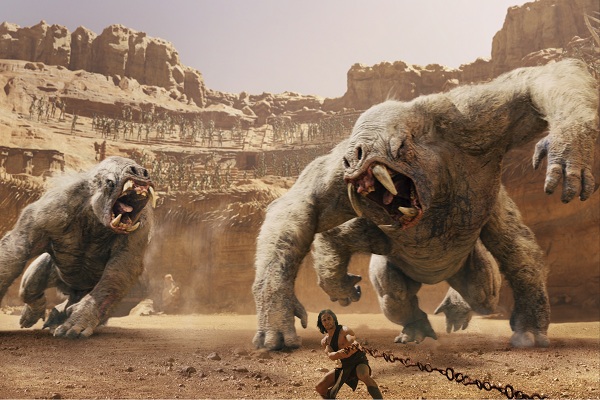 Kitsch: The great white ape scene when I'm battling those two great white apes in the ring there. That took six days to shoot. And there's times when you're 80, 150 feet up in the air getting dropped, free falling into a three-inch mat. So that, over time, just beats you up literally.
And with the heat and everything like that as well.
Kitsch: Yeah, we shot in the middle of the desert and they built half a stadium as well and the rest was green screen. They trucked in all this sand as well, which, you know, helps me so much to be out in the middle of that heat.
It helps in the fall too.
Kitsch: Yeah (laughing). To say the least!
So Friday Night Lights – how has that advanced your career or things like that?
Kitsch: I think it's a springboard. I wouldn't be sitting here without it. It was just a great empowering process that we had. We had other shows coming in, different networks literally coming in to try and see, or to figure out ways to emulate our process and no one's done it yet. I think to have no marks, no rehearsals, a lot of improv, a lot of paraphrasing that I was allowed to do. For some it can be intimidating but for me it was incredibly empowering. That's why I keep working with [Peter] Berg. And we've got Battleship coming out and we might be doing another film very soon together.
When you were growing up in B.C., like in hockey and stuff like that, where did you get the acting bug from?
Kitsch: Well I always loved it and a pet peeve of mine is when actors say they've been in acting for 25 years and they're like, 35. And some of their stuff that they've been doing was maybe like plays in school. I love doing that but I never considered myself truly an actor yet. And so I love doing it and I always had so much fun and fulfillment with making people laugh and bringing them into any kind of performance.  At 20 I got my kick and I moved to New York to truly study it.
So hockey was on the agenda there for a while?
Kitsch: To say the least, like any Canadian kid, you know, for the most part. I grew up with the frozen pond in the backyard, apple orchard on my left and a very small town when I was being brought up in it. And so it was like you lived and breathed it, as many Canadian kids do today.
I still play with the young guys!
Kitsch: Do you?
Oh yeah, yeah!
Kitsch: What position?
Defence.
Kitsch: Ohh!
I used to be a goaltender…
Kitsch: Ohhh man! See, that explains a lot if you used to be a goalie by the way. They're all a bit…
Aright, aright…sorry but we're running out of time!
Kitsch: Oh yeah, of course! (Laughing)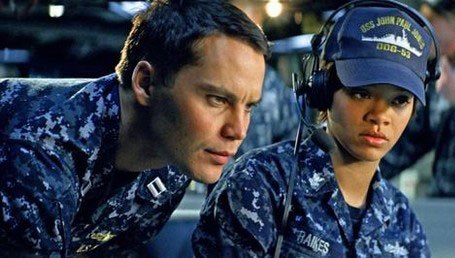 One last question – what is your next project?
Kitsch: Well, we have Battleship coming out this summer and then it'll be Oliver Stone's Savages. And right now I can't say officially but I may re-engage with Pete Berg in Lone Survivor. We're having talks right now.
If you got some spare time I'm gonna need a guy on my hockey team!
Kitsch: Oh really? I would murder to come play, believe it!
Click here to watch the video of Barry's full interview with Kitsch.