Tribute talks to Blackbird star Alexia Fast
By Alexandra Heilbron on May 9, 2013 | 1 Comment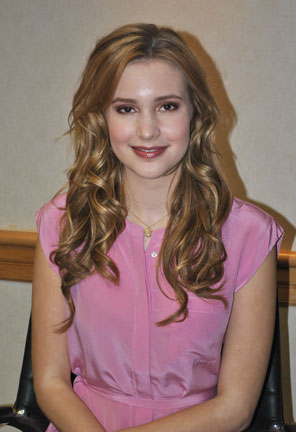 Tribute had the opportunity this week to speak with rising Canadian star Alexia Fast, 20, who plays a lead role in the critically-acclaimed film Blackbird, opening this Friday.  She spoke about the film, as well as playing a role in Jack Reacher starring Tom Cruise and about playing Ryan Reynold's daughter in the upcoming Atom Egoyan film, Queen of the Night.
What was it about Blackbird that made you want to be a part of it?
I read the script and I loved it. I thought it was an interesting story about finding your identity as a young person. Finding what you believe in and what you want to stand up for and I think both Sean and Deanna kind of have that character arch and I was really excited to work with [director] Jason [Buxton] as well.
What kind of director is Jason?
He gives a lot of freedom so [co-star] Connor [Jessup] and I improvised a lot of our scenes. And we were able to ad lib whatever we thought made the moment more natural and organic. I thought that was really interesting choice from Jason and he really trusted us with that as well, which was nice.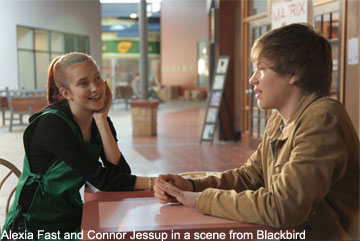 Did you feel you had anything in common with Deanna?
I felt like it was very different than I am. She is a popular girl, she wants to be liked and she wants to fit in and she's scared of being friends with Sean because he is so different. I was kind of the opposite in high school. I was very strange and I didn't really care if people thought I was strange. And I wasn't in a popular group but I think that gave me a lot of freedom because it wasn't constricting or controlling.
In the movie Deanna hates her dad. Is there any back story as to why?
Yeah, I mean her parents are extremely controlling and there might have been some abusive situations there and so she felt she needed to get out of that situation.
Is that why she relates to Sean?
I think so. I think underneath that facade she is a lot like Sean – she is an outcast and she is different. I think that's why she relates to him.
You've done big budget movies like Jack Reacher with Tom Cruise and small budget movies like this one. Which do you like best?
Well, they're so different. It's kind of exciting when you're working on a big budget because you have a lot of time to really get into the scenes. On a small budget, you are so limited with time. It is kind of like theater because you only get a couple cracks at it and you have to be really good right off the bat and you kind of get the adrenaline going. So I mean they're different, they're different experiences and they are both really fun.
Can you tell us how you got started in show business?
I wrote, directed and starred in a short film when I was seven and it kind of just opened up my life to acting. I just realized that I loved acting through that process.
What kind of role do you most like to play?
I'm kind of transitioning now from teenager roles into more adult roles. That's new for me. I really like dark complex roles. Anything that has a dark storyline suits me.
You were born in Vancouver, do you still live there?
Yes, I live there part of the year and part of the year I live in L.A. now. But I really love Vancouver, a lot.
What's it like living in Los Angeles?
Well, it's sunny all the time. It is a really big city. You have to your wits about you more. It can be more dangerous than Vancouver is so I just have to get used to it.
What do you do in your spare time? Do you have any hobbies?
I really like music, I really like singing. Right now I'm taking business courses, I like doing that. I like writing screenplays.
What did you have to do for your your audition for Blackbird?
It was kind of an easy process. I auditioned really early on. I was the first person attached to it. I just sent in a tape and they really liked it and they offered me the role. I didn't hear anything for like a year and then all of sudden they were ready to go and I was really excited.
What did you do on the tape? Did you get a script first?
They sent me the sides. They send me like two or three scenes and I just work on it and try to develop the character and then give my best take on it and send that in and hope that they'll like it.
What can you tell us your role in the upcoming Atom Egoyan movie Queen of the Night?
I play a girl who gets kidnapped and my dad is played by Ryan Reynolds. It is a dark storyline and my character has a lot of strength. She is very resilient and I really like that part of her personality.
What's it about?
There's lots of different love stories in the story. There is a love story between Ryan Reynolds and his ex-wife. There are two detectives in the story, Rosario Dawson and Scott Speedman; there is a love story between them. Then there is a kind of a twisted love story between me and my captor (played by Kevin Durand). It kind of touches on each character.
What's next for you after Queen of the Night?
I am kind of moving into writing and directing so I think for the next couple of months that's what I am going to be focusing on.
Blackbird opens this Friday in Toronto, Vancouver, Halifax, Montreal and on Friday, May 17 in Calgary, Sydney and Moncton.
---
---
---
---
Similar Articles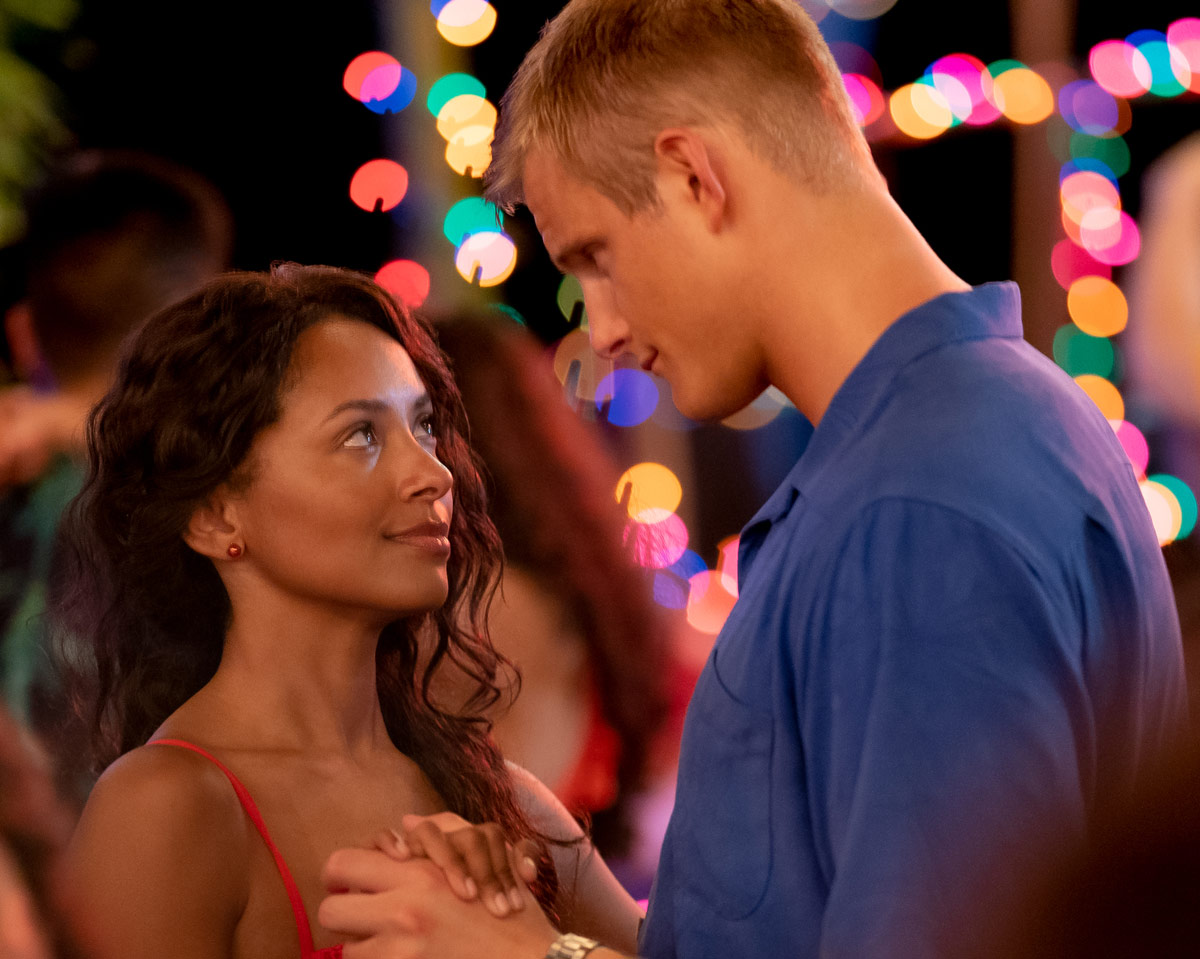 November 3, 2020 | 1 Comment
Check out the new DVDs, Blu-rays and streaming shows (Disney+, Netflix, Amazon Prime Video, BritBox, Acorn TV and Sundance Now) coming out November 1 to 8.
---
---