Tribute talks to Turbo director David Soren
By Alexandra Heilbron on July 16, 2013 | Leave a Comment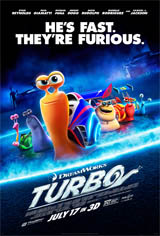 David Soren is a Canadian animator who was born in Toronto, grew up in Hamilton and then moved back to Toronto before high school. He studied animation at Sheridan College in Oakville, and during his third year, his animated short film Mr. Lucky was accepted into competition at the 1997 Academy Awards. After working as a storyboard artist on films such as Chicken Run and The Road to Eldorado, and as a writer on Shark Tale, he is making his feature directorial debut with his own original script called Turbo, featuring the voices of Ryan Reynolds and Paul Giamatti. We had the chance to talk to David in Toronto last week about the film. ~Alexandra Heilbron
How did you first get interested in animation?
I was drawing from the time I was really, really young. I discovered it was something I could do in first grade. I remember when I was about eight my dad asked me what I wanted to be when I grew up and I told him I wanted to move to California and work in animation. So it was something that I always wanted to do and chipped away at it and always wrote and always drew and just saw it as a way to tell stories. This was a medium that I could express myself best in.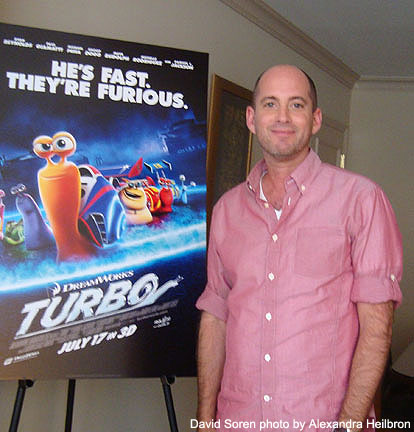 What was your favorite animated movie when you were a kid?
I always really liked Pinocchio and my favorite film visually of the early Disney ones was 101 Dalmations. And I loved all the Chuck Jones shorts as well. I was just a real fan of animation in general.
You studied animation at Sheridan College in Oakville – how did you like your time there?
Very much. I mean, it was grueling. It's a grueling program and highly competitive. At the point when I went, I can't remember exactly how many people were accepted in but there were thousands who applied. About 150 got in and then cuts were made, so by the time I was in my third year, there were only about 40 or 50 people left. So it was extremely competitive and just an enormous amount of work. Sort of the antithesis to the kind of party experience that most people's college years are.
Do you have any words of inspiration for current animation students?
Get as much of a sense of history of film and storytelling, by reading novels and just immersing yourself in different styles of storytelling. I was lucky – I got a lot of experience outside of school while I was that age. I was working at Nelvana during the summers and at another studio called Animation House, so I was getting a nice balance of practical real world skills and then the schooling on top of it so that by the time I graduated I was pretty quick to go and get a job and I got recruited by DreamWorks out of school.
How did that happen?
Well, at the time there were really only two schools in North America where you could study animation and one of them was Sheridan College and the other was CalArts, which was in Southern California. I graduated in '96, during this window in which this giant boom was happening in the industry. Studios were springing up all over the place. Disney was going strong and DreamWorks had been going for a couple of years and Pixar was well established and so it was like a feeding frenzy and I had the top film of my graduating year so I was just getting hounded to take animating jobs at different studios. DreamWorks was the one place that offered me a storyboarding position, which was really closer to what I wanted to do.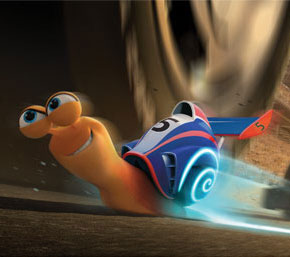 That must have been really exciting.
It was thrilling – it was overwhelming.
The story of Turbo is so unique. How did you get the inspiration to do a movie about a racing snail?
My six-year-old son, since before he could talk, has been obsessed with cars and racing and anything that goes fast, and my front yard had a snail problem. So it was kind of this combination in my own house of real slow moving creatures and race cars on the living room floor that got me thinking about this character of Turbo, the snail with a need for speed.
My favorite part was when Tito was guessing who Chet was in relation to Turbo – it was so funny! Do you have a favorite part?
I do. I love the scene where Turbo and Tito are trying to convince their respective brothers to enter the Indy 500. That for me is kind of the heart and soul of the movie. That kind of dual brother relationship — these two dreamers versus these two realists. Just the way it's staged, the mood of it, the look of it, the tone, kind of captures the spirit of the movie.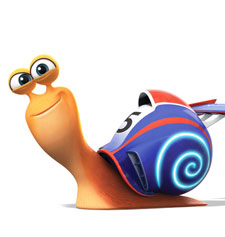 Is it difficult to watch your own movies?
Well, I'm not at a point yet where I've been able to watch it without some form of anxiety (laughs) because of either a premiere or a screening or just work that still had to be done on it. I'll see in another year when I look back on it. I am able to get caught up in it, in the story, which I think is a very good sign because in the past, often I'll look at movies and just think about the meetings that went on. I actually am able to get invested enough in it, even now, even after having spent hundreds of hours on it. So that's probably a good sign.
How involved are you in the casting process?
In this case, very involved. A bunch of them were actors I had in mind when I was writing the script. Snoop Dogg and Luis Guzmán and Michelle Rodriguez were all actors I had in mind. Whether I was ever going to get them to be in the movie or not, I had no idea, but it helped me develop the characters and then fortunately, I got them. It's a lovely thing for a director to be able to have that perfect marriage of what you have in mind with the actual person. The others were sort of a collection of who we — producer Lisa Stewart and I and some of our team  — felt were just right for each part. We each made a wish list of who we thought would be perfect for each part and then played samples of people's work and matched the audio with the character design and just made sure the voices were all really clear and distinct from each other and interesting and just perfectly suited for each character. So you're not thinking, "Oh, that's Maya Rudolph," you're just kind of invested in the character.
Do you do the animation first or the voices?
Generally we try to get the voices, but they overlap.
How do you do drawings to match voices?
Well, we start by storyboarding, which happens before any of the actors get involved, and we do temporary voices. People around the studio—myself, other animators, you know, "hack actors" (laughs) will go in there and lay out the foundation of it, read the dialogue and we cut what's called an "animatic" of the movie. It's got these temporary performances and temporary music and you can kind of get a feel whether the movie is working, where it's not working and how to fix it. We do that many, many times over the course of making it and keep getting more and more of the finished work layered in and replacing the temporary stuff. As we're confident about certain scenes, we go and record the actors and we swap out the temp stuff with the actual performances and then the animators get in and animate those.
What's been your favorite movie to work on so far?
This one by far. By a long shot. It's been great. I think most of the people on the crew felt the same way.
Are you working on anything new?
I'm about to start on a very crucial project called "Vacation."
Vacation.
(David laughs)
I see. (laughs) I pictured Chevy Chase at first when you said that. Where are you going?
Um. Nowhere (laughs). Just home.
Turbo hits theaters July 17, 2013.
---
---
---
Similar Articles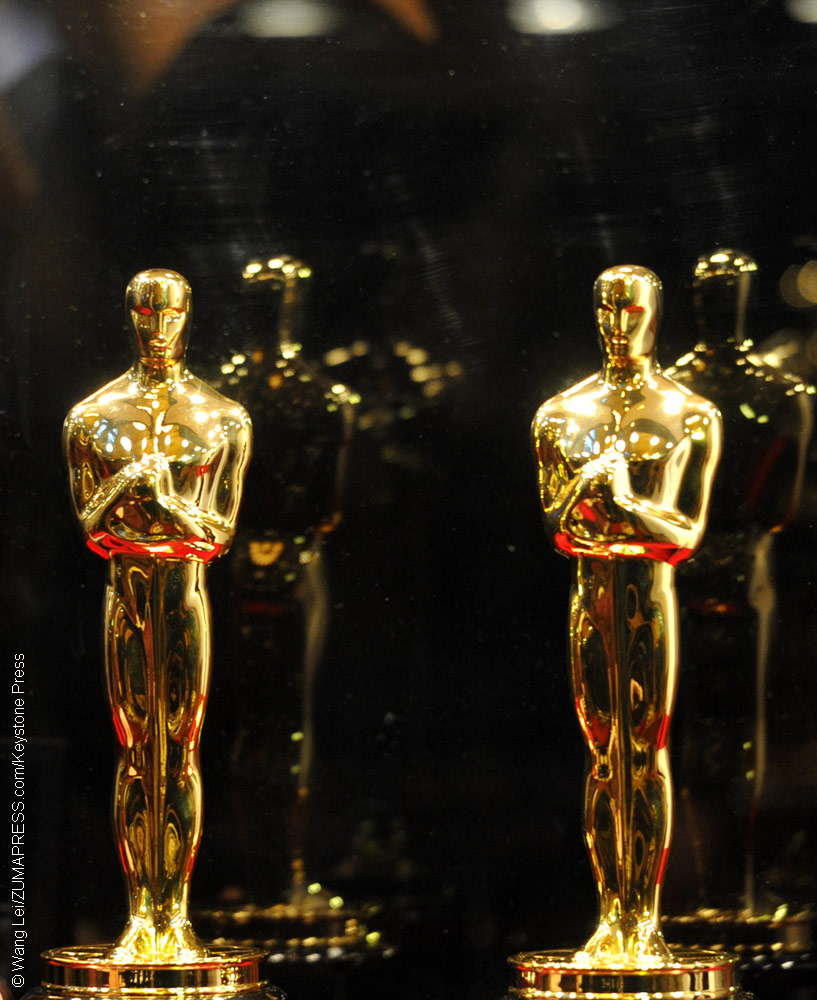 February 24, 2019 | Leave a Comment
Tonight is the big night – the 91st Academy Awards ceremony. Click to get your Oscar score sheet so you can check off the winners as they're announced.
---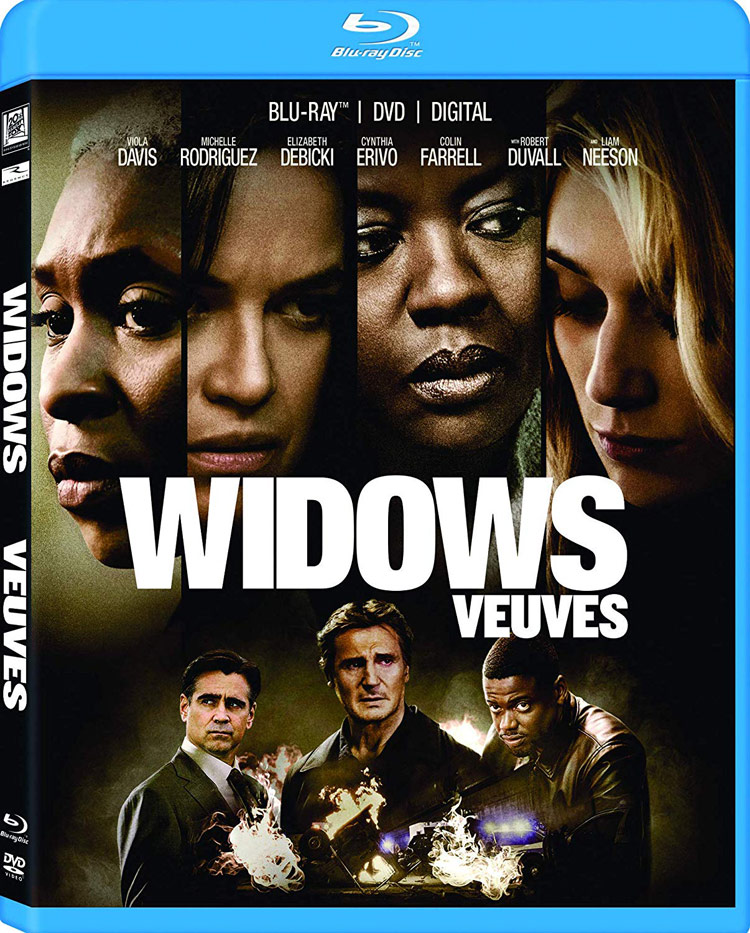 February 5, 2019 | 3 Comments
Viola Davis steals the spotlight, giving a powerhouse performance in Steve McQueen's Widows. The film takes you on a roller-coaster ride with twists and turns.
---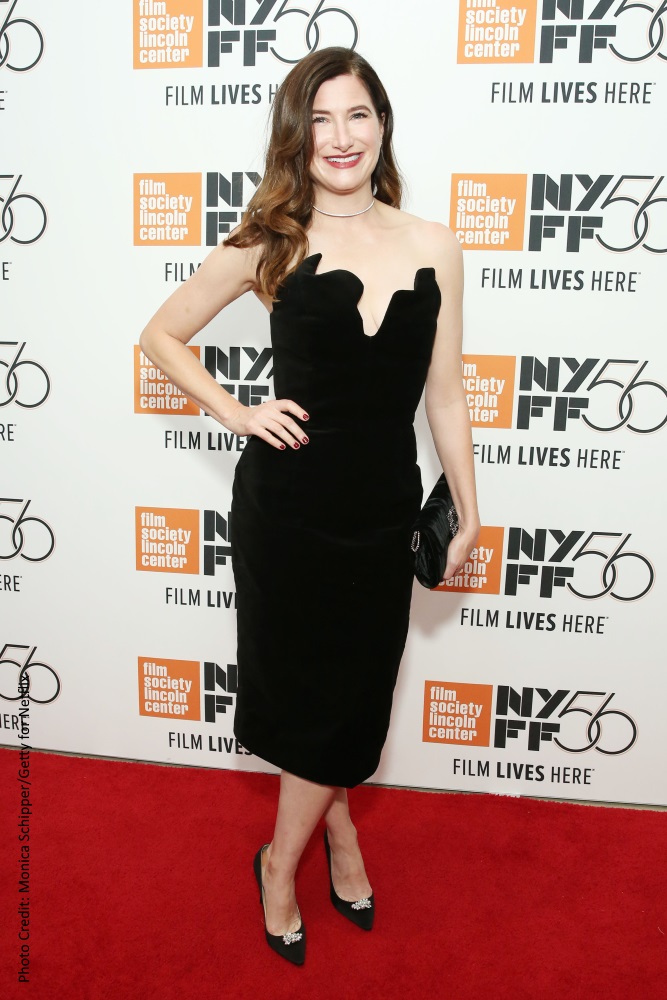 October 3, 2018 | 1 Comment
We chatted with Kathryn Hahn about her upcoming Netflix film Private Life, which she stars in alongside Paul Giamatti. She dishes on her role and more!
---