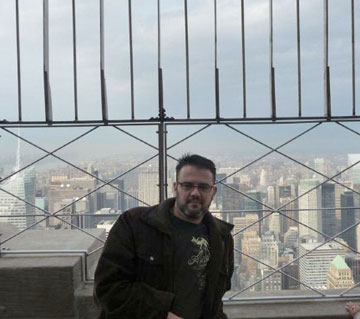 Mark Villanueva of Ottawa, Ontario was shocked when he found out he'd won Tribute's Trip to Arthur New York City Premiere contest. He told us he'd just walked in the door when the phone rang — it was Tribute on the line to tell him the good news. At first, he says he thought he was going to hear he'd won a small prize, like a DVD — he was not expecting to hear he'd won a trip to New York to meet the stars of Arthur!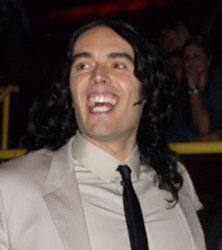 On Monday April 4th, Mark and his wife flew to New York City for a two-night stay at the Loews Regency Hotel. He told us: "We had a total blast in New York; we spent the few days exploring the city and taking in the sites. The premiere was very cool, especially having the actors right there enjoying the show too." He says Russell Brand, who does a great job at playing Arthur, sat about 15 rows behind them and afterwards, he and co-star Helen Mirren mingled with the audience, signing autographs and posing for photos. Mark sent us some photographs from his trip, including one of him at the top of the Empire State Building and a nice close up of Russell! Thanks to Mark for sending us the photographs and congratulations on winning! 
Mark's story is an inspiration to all Tribute users to keep entering our contests — we've got some great ones right now, including a Starwood Caribbean trip for two and another Arthur-themed trip for two to New York City — it might be your story and photos here on our blog in the near future. Good luck!