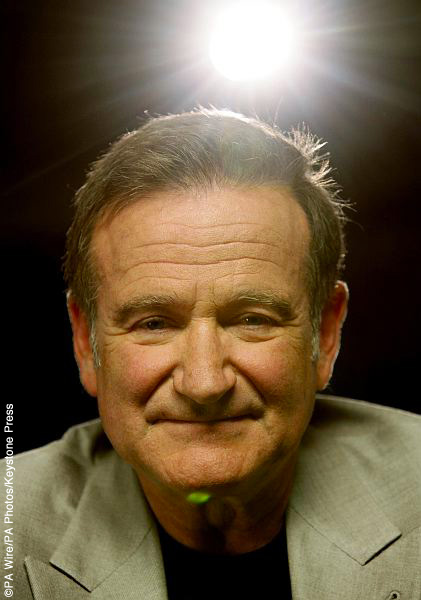 Tributes have been pouring in for Robin Williams, beloved actor of such films as Night at the Museum, Patch Adams and Good Will Hunting, who was reported to have died from suicide by asphyxiation today. Social media and especially Twitter, are filled with testimonies from fans, co-stars and friends of the late actor, sharing their grief and fond memories.
Robin's daughter Zelda took to twitter to say:
— Zelda Williams (@zeldawilliams) August 12, 2014
Robin's co-stars also expressed sentiments about the actor:
My heart is broken I love Robin so My heart goes out to his family He is a treasure chest of creativity and… http://t.co/332Cp16I4h

— Jeff Bridges Actor (@TheJeffBridges) August 12, 2014
Williams had three movies in post-production, including a sequel to the popular Night of the Museum titled Night at the Museum: Secret of the Tomb, due out in December. However like many others in show business, he fought with alcoholism, drug addiction, and depression over the years.
RIP Robin Williams I am heartbroken.My 1st movie starred Robin,he was a kind,hilarious,genius.ThankU4 all you gave us pic.twitter.com/OqqmVdnkSP

— Lauren Tom (@LaurenTom9000) August 11, 2014
"He was a true Disney Legend, a beloved member of our family, and he will be sorely missed." http://t.co/yNcHF3AVC5 http://t.co/lJnzbQuI6X

— Disney (@Disney) August 12, 2014
Whether a fan of his comedy, film, voice work or his engaging spirit, Robin Williams will be greatly missed. When studying his career perhaps we can take comfort in his famous quote, "Comedy is an act of optimism." ~Andrea Hodgins
Had the pleasure of interviewing Robin Williams recently and was absolutely the nicest & funniest guy.… http://t.co/opPNNe6JFk

— Mario Lopez (@MarioLopezExtra) August 11, 2014