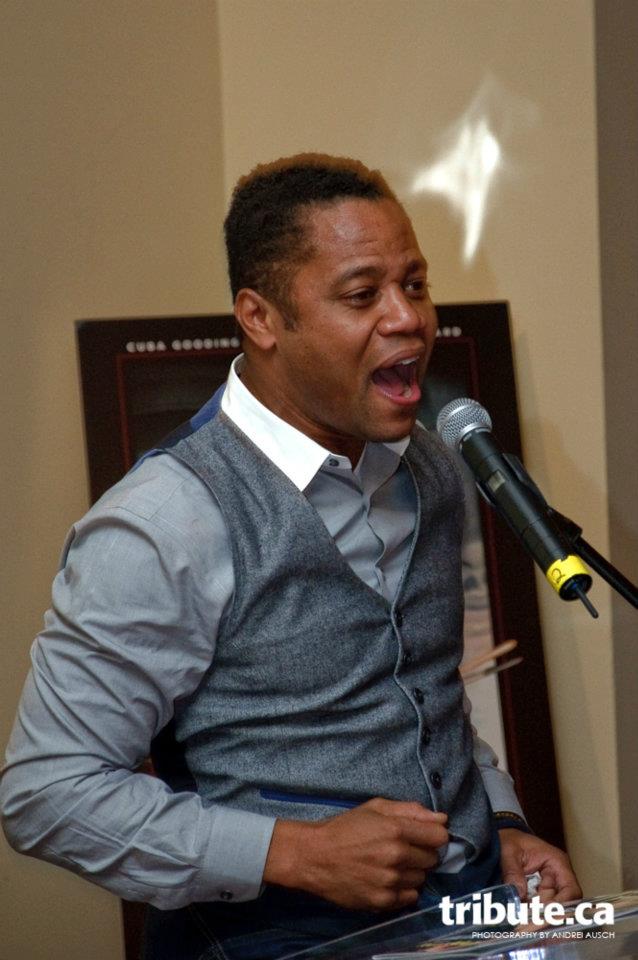 If there's one guy who knows how to have fun, it's Cuba Gooding Jr. The actor attended the premiere screening of his new movie Red Tails in Toronto, and then dropped by Rosewater, a swanky downtown restaurant, for the after party hosted by Tribute and iSkin. Cuba strolled in with former hockey star Anson Carter and after stopping to chat and pose for pictures with guests, they headed straight toward the DJ booth. Cuba took to the mic to sing along to some of the DJ's tracks and even showed off some of his smooth dance moves. When there was a minor glitch with the sound, the actor came to the rescue by entertaining the audience with a string of jokes — like what's the speed limit for sex? We'll leave the answer to that one up to your imagination! But as soon as the music was back up and running, Cuba was ready to party again, inviting everyone to jam along with him.
He also took the opportunity to talk about his new film and how proud he is of it. Red Tails is based on the real-life story of black pilots in the World War II Tuskegee Air Force training program who, after being kept on the ground because of segregation and racism, are finally called into duty — a chance for them to rise to the occasion and prove their worth.
Check out the gallery below for some of the night's highlights. Be sure to also check out our Facebook page for more pictures!