Tribute's top five trailers of the week
By Marriska Fernandes on September 18, 2014 | Leave a Comment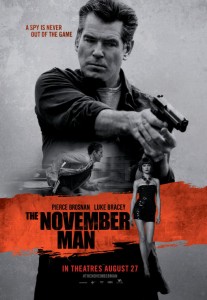 Tribute readers took a thrill ride over the last week as our top five trailers are action-packed thrillers. Taking the lead is Pierce Brosnan's The November Man. Ryan Reynolds' The Captive also secured a spot on the top five chart. Check out the top five trailers!
1) The November Man
3) The Captive
4) If I Stay
1) The November Man trailer: When the past lures Peter Devereaux (Pierce Brosnan) out of retirement, the ex-CIA agent finds himself entangled in a political conspiracy involving high-ranking CIA officials and the Russian President-elect.

2) As Above, So Below trailer: A team of explorers delve deep into the twisting catacombs that exist under the streets of Paris. When they venture into an uncharted maze of bones, they discover just what was supposed to be contained in this city of the dead.

3) The Captive trailer: Matthew (Ryan Reynolds) and Tina (Mireille Enos) live in Niagara Falls, Ontario with their nine-year-old daughter Cassandra. When Matthew goes to a store to pick up some food, he leaves Cassandra in the truck. She vanishes without a trace.

4) If I Stay trailer: Mia (Chloë Grace Moretz) is a 17-year-old gifted cellist with a loving family and boyfriend (Jamie Blackley) as well an amazing career ahead of her. That all changes in an instant when Mia and her family are involved in a horrible car accident.

5) Let's Be Cops trailer: When two best friends (Damon Wayans Jr., Jake Johnson) dress as police officers for a costume party, they become instantly famous in the neighborhood. However, these non-cops soon find themselves tangled in the real life world of crime, mobsters and dirty cops.

---
---
---
Similar Articles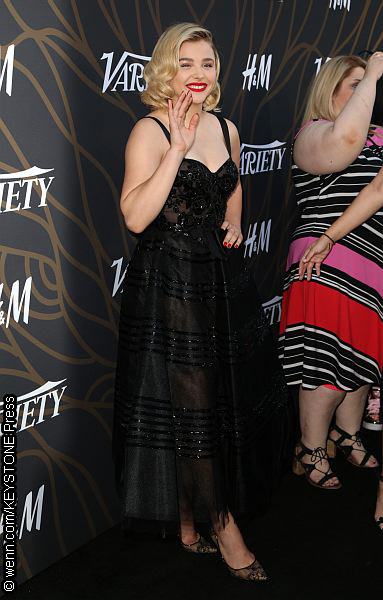 August 9, 2017 | 2 Comments
Chloe Grace Moretz says she was fat-shamed by an actor playing her love interest when she was 15. We take a look at who she might have been talking about.
---
---
---