Tribute's top ten trailers of the week
By Marriska Fernandes on July 9, 2014 | Leave a Comment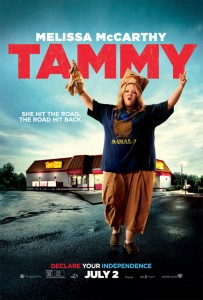 Tribute fans have enjoyed watching a number of trailers last week but these are the top ten trailers that made the cut! The comedy Tammy took the top spot while the upcoming comedy Horrible Bosses 2 stole the sixth spot! Which one is your favorite?

1 ) Tammy
2 ) Deliver Us From Evil
3 ) Earth To Echo
4 ) Transformers: Age of Extinction
5 ) 22 Jump Street
6 ) Horrible Bosses 2
7 ) Escape From Tomorrow
8 ) Jersey Boys
9 ) The Fault in Our Stars
10) The Skeleton Twins
Click here to see them all.
1) Tammy trailer: Tammy (Melissa McCarthy) is having a bad day. She's totaled her clunker car, gotten fired from her thankless job at a greasy burger joint, and instead of finding comfort at home, finds her husband getting comfortable with the neighbor. It's time to take her boom box and book it.

2) Deliver Us From Evil trailer: A New York police officer (Eric Bana), struggling with his own personal issues, begins investigating a series of disturbing and inexplicable crimes. He joins forces with an unconventional priest (Edgar Ramirez), schooled in the rituals of exorcism, to combat the frightening and demonic possessions that are terrorizing their city.

3) Earth to Echo trailer: When a construction project begins in their neighborhood, best friends Tuck (Astro), Munch (Reese Hartwig) and Alex (Teo Halm) start to get strange, encoded messages on their cell phones.

4) Transformers: Age of Extinction trailer: The fourth installment in the Transformers sci-fi/action series, this takes place four years after an epic battle saves the world, but leaves Chicago in tatters. Autobots and Decepticons are no longer wanted on Earth by humans and have gone into hiding.

5) 22 Jump Street trailer:  Thanks to the success of officers Jenko (Channing Tatum) and Schmidt (Jonah Hill), who went undercover as high school kids to take down a drug ring, the police department invests a lot of money in keeping the Jump Street program going. There's just one snag — the Koreans bought their church at 21 Jump Street back, so the police move the program's headquarters across the road to the Catholic church at 22 Jump Street.

6) Horrible Bosses 2 trailer: Nick (Jason Bateman), Dale (Charlie Day) and Kurt (Jason Sudeikis) decide to become their own bosses by launching their own business. But a slick investor soon takes control of their company. Desperate, the three friends hatch a plan to kidnap the investor's adult son and ransom him to regain control of their company.

7) Escape From Tomorrow trailer: When a middle-aged husband and father of two finds out on his last day of vacation in Florida that he's lost his job, he tries to keep it from his nagging wife and whining children.

8 ) Jersey Boys trailer: The story of the rise of the music group The Four Seasons, with a special focus on their lead singer, Frankie Valli (John Lloyd Young), the small kid with the big falsetto.

9) The Fault in Our Stars trailer: Hazel (Shailene Woodley), a teen with Stage 4 thyroid cancer, is forced by her parents to attend a cancer support group. Gus (Ansel Elgort), a basketball player who lost his right leg to osteosarcoma but is now in remission, meets her at the group.

10) The Skeleton Twins trailer: Living separate lives on opposite sides of the country, estranged siblings Maggie (Kristen Wiig) and Milo (Bill Hader) are at the end of their ropes. But after a moment of crisis reunites them, Milo goes to spend time with Maggie in the small New York town where they grew up.

---
---
---
Similar Articles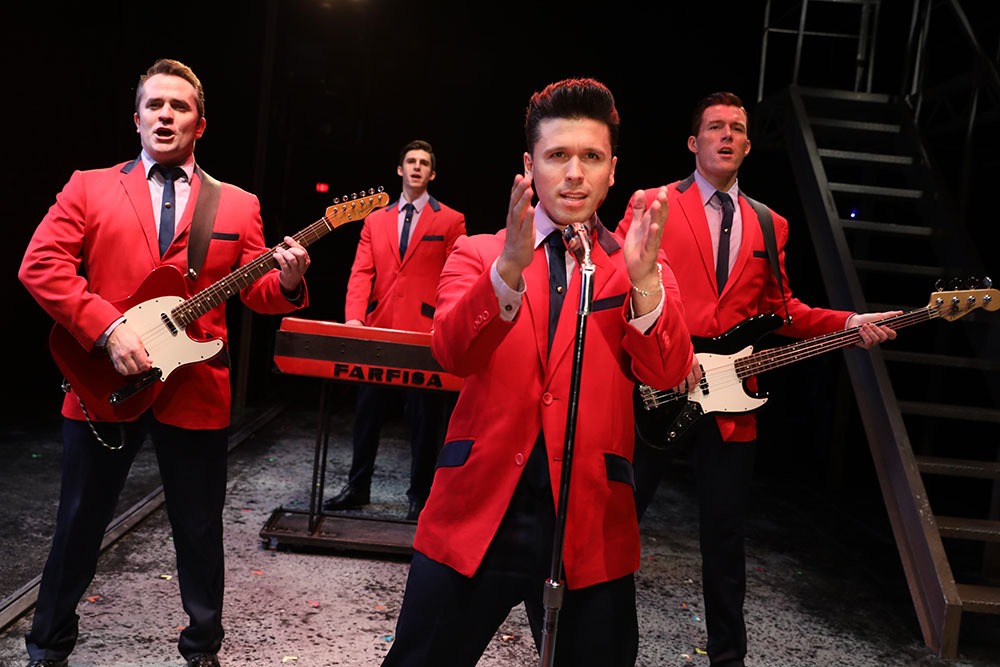 March 7, 2019 | Leave a Comment
The dramatic story of the Frankie Valli and The Four Seasons comes to life in the stage musical Jersey Boys, now playing at the Ed Mirvish Theatre in Toronto!
---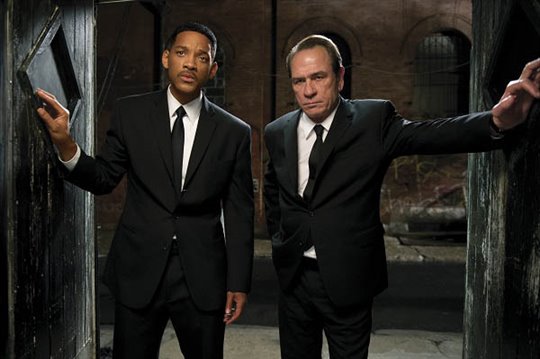 October 2, 2017 | 2 Comments
The MIB film franchise is no longer getting a crossover sequel with 21 Jump Street, but will move forward with a reboot of the sci-fi/comedy series.
---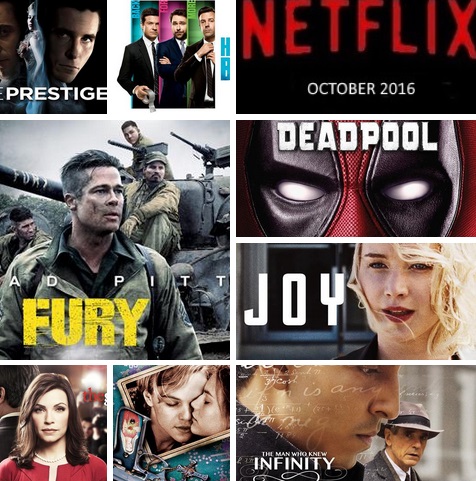 September 30, 2016 | 3 Comments
With a new season comes a new range of Netflix titles, including new Originals to feast over. Jennifer Lawrence's Joy is among the movies to watch out for.
---