Tribute's top trailers of the week
By Tribute on June 17, 2016 | Leave a Comment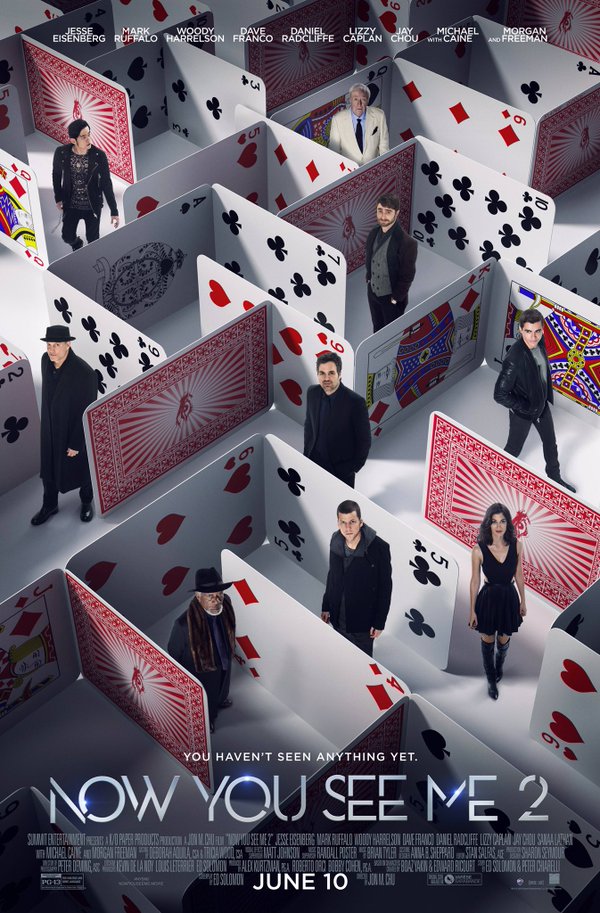 If films were being renamed based on their position on this list, Me Before You may actually be more appropriately titled Me After You. The second trailer for the Emilia Clarke–Sam Claflin tear-jerker, which took the top trailer prize last week, now sits in the No. 2 spot after the second trailer for the Jesse Eisenberg thriller Now You See Me 2 generated the most clicks this week.
Creeping into third is the second trailer for box office victor The Conjuring 2, while the trailers for Warcraft and Moana complete Tribute.ca's top-five list.
Check out the top trailers below:
1.) Now You See Me 2
2.) Me Before You
3.) The Conjuring 2
4.) Warcraft
5.) Moana
Now You See Me 2- One year after outwitting the FBI and winning the public's adulation with their Robin Hood-style magic spectacles, The Four Horsemen (Jesse Eisenberg, Woody Harrelson, Dave Franco, Lizzy Caplan) resurface for a comeback performance. Meanwhile, Thaddeus Bradley (Morgan Freeman), who wound up in jail due to the magicians, vows his revenge from his prison cell. During their sold-out performance in New York City, their show is hijacked and their boss, Dylan Rhodes (Mark Ruffalo) orders them to get off the stage. They exit the building and drop into a chute. When they arrive at the end of the chute, they're surprised to find they're in China. It turns out that Bradley is working with unethical tech magnate Walter Mabry (Daniel Radcliffe), who demands that The Four Horsemen steal the key to every computer system on the planet.

Me Before You- Lou (Emilia Clarke) is a simple, small town girl hopping from job to job. Will (Sam Claflin) is a wealthy businessman who becomes confined to a wheelchair after an accident. These two very different people from very different worlds meet when Will decides life isn't worth living and Lou becomes his caregiver. After a challenging start, their diverse circumstances impact each other in ways they could have never imagined.

The Conjuring 2- When the voice of an elderly man comes out of an 11-year-old British girl, it draws the attention of many poltergeist experts, as well as the media. Visitors to the home witness many strange occurrences. When no one can help the girl, renowned demonologists Ed (Patrick Wilson) and Lorraine Warren (Vera Farmiga) are called upon to travel to England to help her get rid of the demon.

Warcraft- The realm of Azeroth has enjoyed peace for many years, but now it may be on the brink of war when they are faced with a fearsome race of invaders: Orc warriors looking for another home when their world dies. As a portal opens to connect the two worlds, one army faces destruction and the other faces extinction. From opposing sides, two heroes are set on a collision course that will decide the fate of their family, their people and their home. It's up to Sir Anduin Lothar (Travis Fimmel) to protect King and country from the invading orcs. Sir Anduin encounters Garona (Paula Patton), a half human, half orc. As war threatens to destroy both humans and orcs, Garona must decide where her loyalty lies.

Moana- Moana (voiced by Auli'i Cravalho), the feisty teenage daughter of a chief, sails off across the open Pacific ocean on an epic adventure to save her people. Joined by the energetic, less-than-humble, once-powerful demigod Maui (voiced by Dwayne Johnson), Moana discovers her own identity on the mission, which also pits her against impossible odds and enormous monsters.

---
---
---
Similar Articles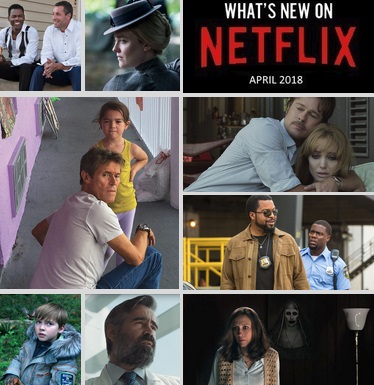 March 27, 2018 | 1 Comment
Here's your monthly Netflix guide of the highlights to watch! From Angelina Jolie and Brad Pitt to Kevin Hart and Ice Cube, there's lots to watch this month.
---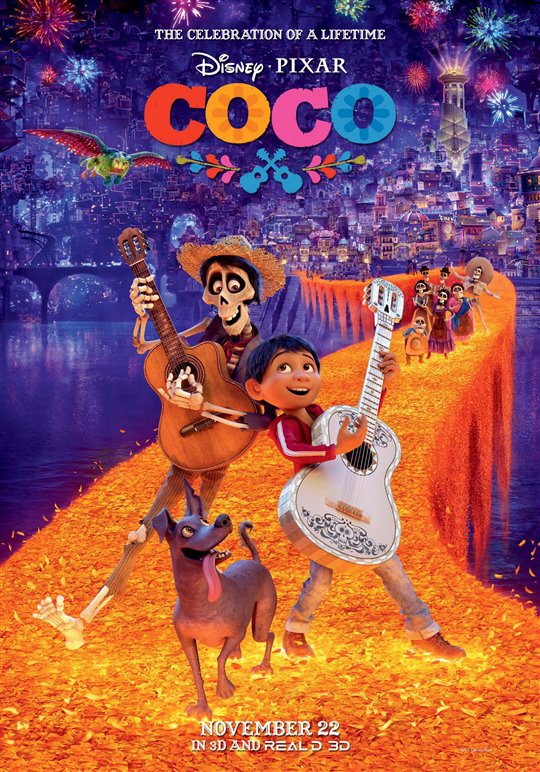 November 26, 2017 | Leave a Comment
For the first time in weeks the highest grossing flick this weekend doesn't have a single superhero. Disney/Pixar's Coco family flick debuted in the top spot.
---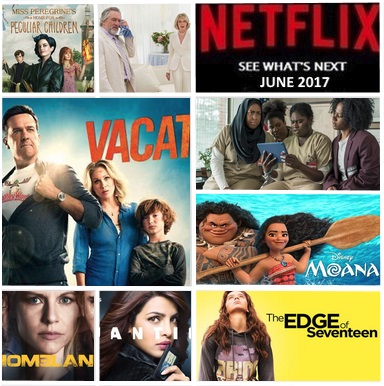 May 31, 2017 | 1 Comment
This June, Netflix brings a wide array of female-centric films and series, perfect for a girls' night in. There are also family-friendly options like Moana.
---