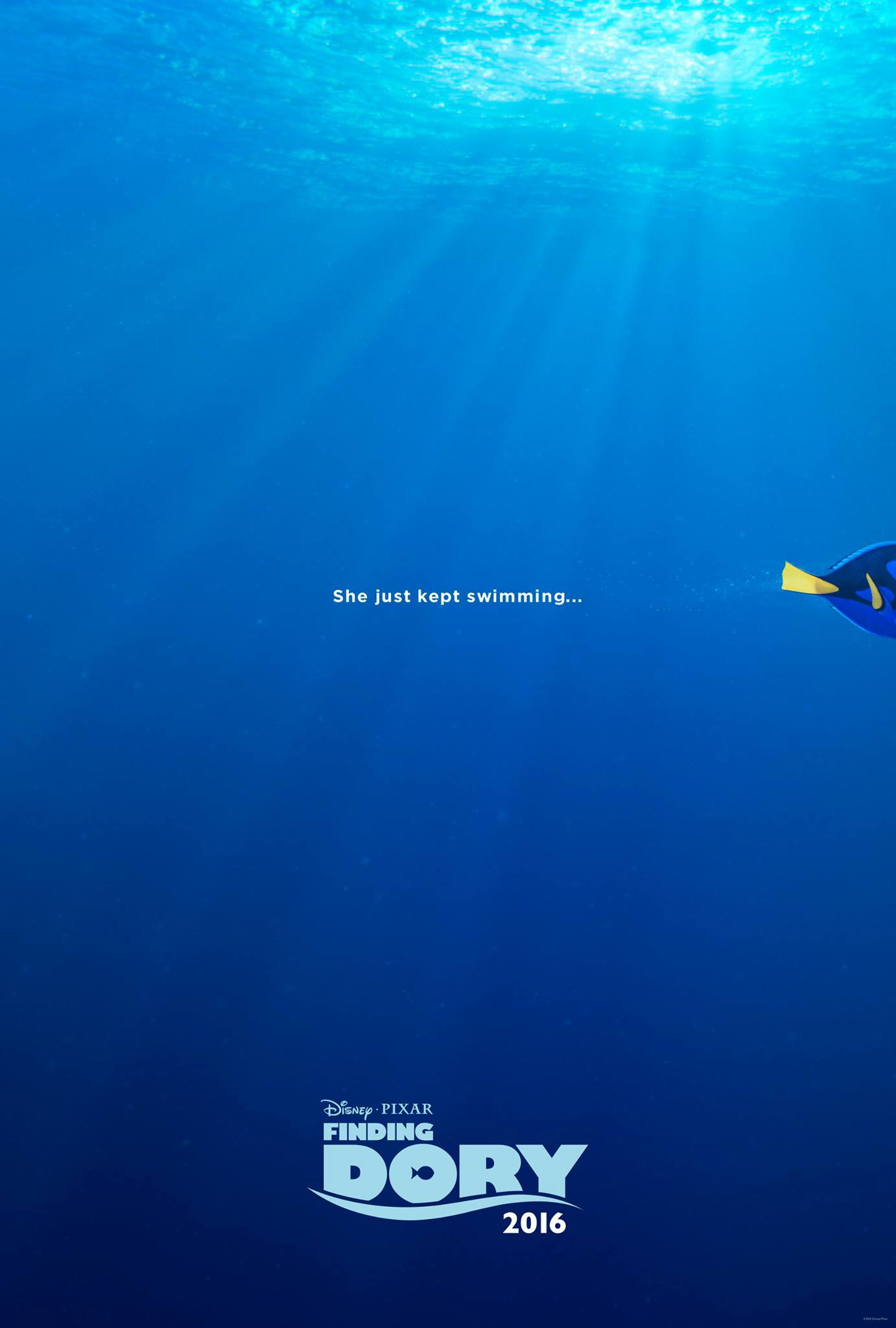 Now You See Me 2 drops from first place to third on our list, while the award for the most clicks this week goes to the long-awaited Finding Dory, and the action-comedy film Central Intelligence sits in the No. 2 spot.
In fourth we have Me Before You with Emilia Clarke dropping down two spots, and Warcraft slides down a spot to fifth.
~Natalia Makarski
Check out the top trailers below:
1.) Finding Dory
2.) Central Intelligence 
3.) Now You See Me 2
4.) Me Before You
5.) Warcraft
Finding Dory – One year after her journey with Nemo, Dory (voice of Ellen DeGeneres) is curious about her past. Unfortunately for her, her memory doesn't offer much help. But with Nemo and Marlin (voice of Albert Brooks) by her side, she embarks on a journey to uncover her roots. Who are her parents? Where did she learn to speak Whale? In Finding Dory, their epic adventure teaches them about the meaning of friendship and how truly important family is.
Central Intelligence – Bob Stone (Dwayne Johnson), a former geek turned lethal CIA agent, returns home for his high school reunion. Claiming to be on a top secret mission, he enlists the help of former "big man on campus"-turned-accountant Calvin (Kevin Hart), who misses his glory days. Before he realizes what he's gotten himself into, it's too late for Calvin to back out. Now the domestic number-cruncher is being dragged through an unpredictable world of deadly shoot-outs and espionage that could get both of them killed. Central Intelligence is the story of a most unlikely high school reunion.
Now You See Me 2 – One year after outwitting the FBI and winning the public's adulation, The Four Horsemen (Jesse Eisenberg, Woody Harrelson, Dave Franco, Lizzy Caplan) resurface for a comeback performance. During their sold-out performance in New York City, their show is hijacked and their boss, Dylan Rhodes (Mark Ruffalo) orders them to get off the stage. They exit the building and drop into a chute and are surprised to find they're in China. It turns out Thaddeus Bradley (Morgan Freeman), who wound up in jail due to the magicians, is working with unethical tech magnate Walter Mabry (Daniel Radcliffe), who has an order for The Four Horsemen in Now You See Me 2.
Me Before You – Lou (Emilia Clarke) is a simple, small town girl hopping from job to job. Will (Sam Claflin) is a wealthy businessman who becomes confined to a wheelchair after an accident. These two very different people from very different worlds meet when Will decides life isn't worth living and Lou becomes his caregiver. After a challenging start, their diverse circumstances impact each other in ways they could have never imagined. Me Before You is based on Jojo Moyes' bestselling novel.
Warcraft – The realm of Azeroth has enjoyed peace for many years, but now it may be on the brink of war when they are faced with a fearsome race of invaders: Orc warriors looking for another home when their world dies. As a portal opens to connect the two worlds, one army faces destruction and the other faces extinction. In Warcraft, two heroes from opposing sides are set on a collision course that will decide the fate of their family, their people and their home. It's up to Sir Anduin Lothar (Travis Fimmel) to protect King and country from the invading orcs.