Tribute's top trailers of the week
By Marriska Fernandes on April 2, 2015 | 3 Comments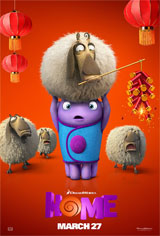 With trailers releasing in full swing, Tribute fans seemed to have enjoyed the animated comedy Home this week. Following close was Kevin Hart's comedy Get Hard. Woman in Gold, Cinderella and Spectre rounded out the top five. Which trailer did you enjoy watching?
1) Home
2) Get Hard
3) Woman in Gold
4) Cinderella
5) Spectre
1) Home trailer: After an alien race called the Boov invades Earth to make it their new home, a resourceful human girl named Tip (voiced by Rihanna) avoids capture and embarks on the road trip of a lifetime with a banished Boov named Oh (voiced by Jim Parsons). 
2) Get Hard trailer: When millionaire hedge fund manager James King (Will Ferrell) is convicted on fraud charges and sentenced to hard time at San Quentin, he's given 30 days to get ready for his prison stint. He turns to tough guy Darnell Lewis (Kevin Hart) to get him ready for prison. However, Darnell turns out to be an upstanding small business owner who has not only never been to prison, but he's never even received a parking ticket.

3) Woman in Gold trailer: Maria Altmann (Helen Mirren), a Holocaust survivor in her eighties now living in Los Angeles tries to get back art stolen by the Nazis from her family in Vienna prior to World War II. Together with her young lawyer, E. Randol Schoenberg (Ryan Reynolds) she fights the government of Austria for almost a decade to reclaim Gustav Klimt's iconic painting of her aunt, Portrait of Adele Bloch-Bauer I.

4) Cinderella trailer: Ella (Lily James), a daughter of a merchant who remarries following the death of his wife, is eager to support her father as she welcomes her new stepmother (Cate Blanchett) and her daughters Anastasia (Holliday Grainger) and Drisella (Sophie McShera) into their house. But, when Ella's father unexpectedly passes away, she finds herself at the mercy of a cruel new family. One day, Ella meets a stranger in the woods. Unaware that he is a prince, Ella finally feels she has met a kindred soul. When the Palace sends out an open invitation for all maidens to attend a ball, Ella realizes it's her chance to once again see the charming Kit (Richard Madden). However, her stepmother forbids her to attend. But a kindly beggar woman (Helena Bonham-Carter) steps forward and changes Cinderella's life forever.

5) Spectre trailer: A cryptic message from James Bond's (Daniel Craig) past prompts him to set out to uncover a sinister criminal organization called SPECTRE (SPecial Executive for Counter-intelligence, Terrorism, Revenge and Extortion). While M (Ralph Fiennes) battles political forces to keep the secret service alive, Bond peels back the layers of deceit to reveal the terrible truth behind SPECTRE.

---
---
---
---
Similar Articles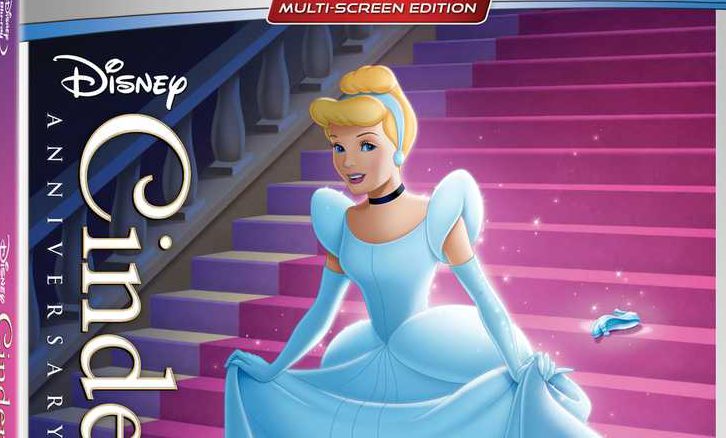 June 25, 2019 | 1 Comment
As part of the Disney Signature Collection and in honor of Cinderella's 70th anniversary, Disney has released a special Cinderella Anniversary edition.
---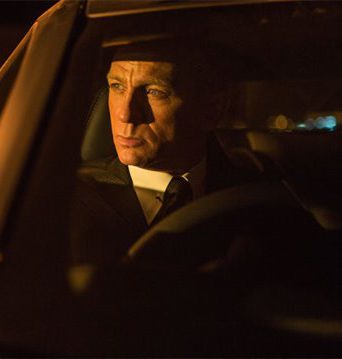 July 31, 2017 | Leave a Comment
The plot for the next James Bond film may have been revealed. The film is being called a "perfect follow-up" to Spectre and is due for release in 2019.
---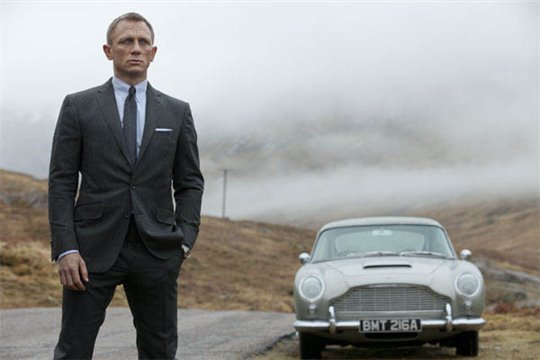 July 10, 2017 | 13 Comments
According to reports, Daniel Craig is up for reprising his role as James Bond in the series' next installment. Adele is also being eyed to voice the film's theme song.
---