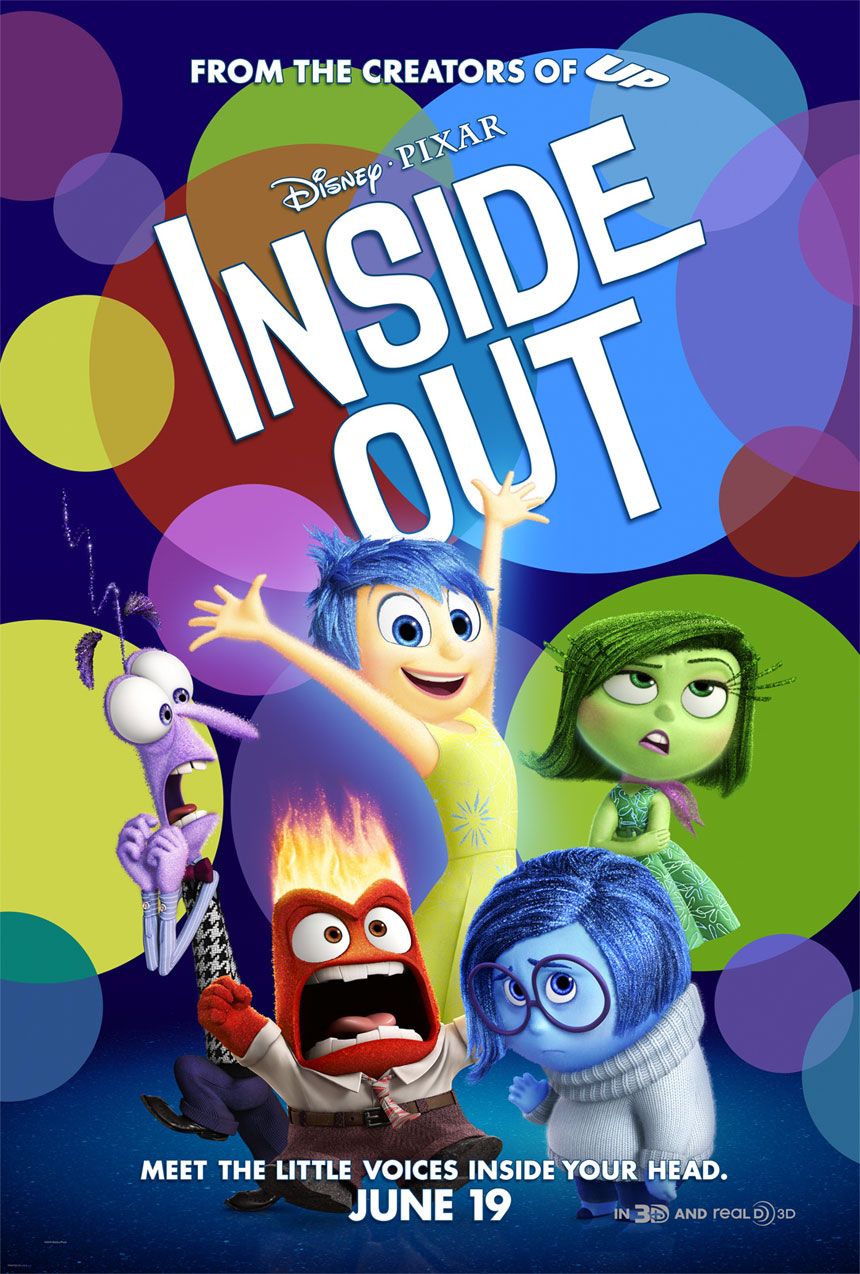 This week's top trailer on Tribute is the Disney animated film Inside Out. Following close behind was the Melissa McCarthy comedy, Spy. Taking the third spot was the crowd favorite Jurassic World. The hotly anticipated Terminator Genisys, which releases July 1, secured the fourth spot on the list of Tribute's top trailers while Chappie rounded out the top five.
1) Inside Out
2) Spy
3) Jurassic World
4) Terminator Genisys
5) Chappie
1) Inside Out: This animated film revolves around the mind of Riley (Kaitlyn Dias), a young girl who experiences emotional turmoil as her life in the Midwest is uprooted when her father moves them to San Francisco. Her emotions, Joy (Amy Poehler), Anger (Lewis Black), Fear (Bill Hader), Disgust (Mindy Kaling) and Sadness (Phyllis Smith), are locked in conflict in the Headquarters, the control center of Riley's brain, over how to deal with it.

2) Spy Trailer: After her partner falls off the grid and another top agent is compromised, an unassuming, deskbound CIA analyst (Melissa McCarthy) volunteers to go deep uncover to infiltrate the world of a deadly arms dealer, and prevent a global disaster.

3) Jurassic World trailer: Claire (Bryce Dallas Howard) is one of a team of scientists who have created a genetically modified new type of dinosaur for Jurassic World, a fully functioning dinosaur theme park as originally envisioned by John Hammond. However, not everyone agrees that this is a good idea. Owen (Chris Pratt), who works at the theme park, soon finds out his misgivings were correct and he has to evacuate the island before the thousands of visitors are hurt or killed.

4) Terminator Genisys trailer: The year is 2029. John Connor (Jason Clarke), leader of the resistance, continues the war against the machines. At the Los Angeles offensive, John's fears of the unknown future begin to emerge when TECOM spies reveal a new plot by SkyNet that will attack him from both fronts—past and future—and will ultimately change warfare forever.

5) Chappie trailer: In the near future, the streets are patrolled by police robots. One such robot is captured and reprogrammed to be the first robot with the ability to think and feel for himself. Named Chappie, his programmer Deon Wilson (Dev Patel) tries to teach the childlike robot about books and art. However, Australian engineer Vincent Moore (Hugh Jackman) is very opposed to the idea of artificial intelligence and wants to destroy Chappie.