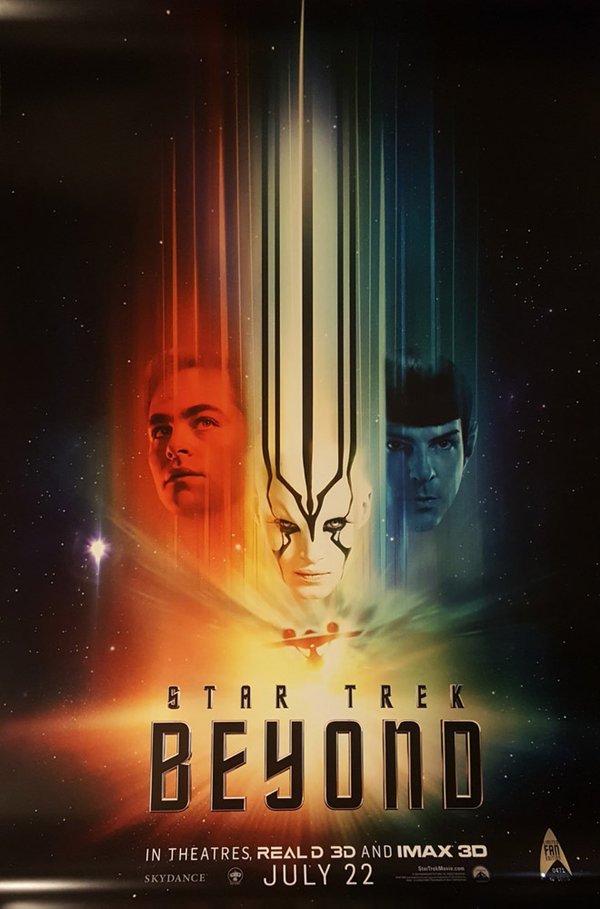 This week, Star Trek Beyond was the most viewed trailer on our site, while The Secret Life of Pets dropped from first to second place. In third place was The Legend of Tarzan, which fell from second place, followed by the horror flick Lights Out. In fifth place was the highly anticipated Comic-Con trailer for Wonder Woman. ~ Yanis Khamsi 
Check out the top trailers below:
1) Star Trek Beyond
2) The Secret Life of Pets
3) The Legend of Tarzan
4) Lights Out
5) Wonder Woman
Star Trek Beyond – The Enterprise's mission was to explore strange new worlds and seek out new life and new civilizations. In Star Trek: Beyond our heroes find themselves on a strange planet where members of the crew have been taken hostage by a ruthless villain named Krall (Idris Elba). In Star Trek Beyond, it's up to Captain Kirk (Chris Pine) to rescue his crew and prove that the Federation's belief in unity is not a weakness, but a strength.
The Secret Life of Pets – In Manhattan, Max (voice of Louis C.K.) is enjoying his life as his owner Katie's (voice of Ellie Kemper) best pal in the comfortable apartment building where they live together. One day, his life is turned upside down when his human brings home a sloppy mongrel named Duke (voice of Eric Stonestreet). In The Secret Life of Pets, when their dog walker loses Max and Duke, they run into a bad little bunny named Snowball (voice of Kevin Hart) and his gang of unwanted pets.
The Legend of Tarzan – Years after he left the jungles of Africa behind, Tarzan (Alexander Skarsgård), now known as John Clayton, a.k.a. Lord Greystoke, is living a comfortable life in England with his wife, Jane (Margot Robbie). When he's invited back to the Congo, he's unaware that he's a pawn in a deadly convergence of greed and revenge, masterminded by Leon Rom (Christoph Waltz), who will do anything to get his hands on the diamonds of Opar. The Legend of Tarzan is based on the series of books by Edgar Rice Burroughs.
Lights Out – A little boy named Martin (Gabriel Bateman) is seeing a woman in the shadows every time he turns off the lights. He's not the only one who sees her. He learns that his big sister Rebecca (Teresa Palmer) also used to experience the same thing. Lights Out reveals the story of the mysterious woman in the shadows, and how she's more real than they ever realized.
Wonder Woman – A princess (Gal Gadot) from the closely guarded Amazon homeland of Paradise Island travels to the outside world and becomes the superheroine Wonder Woman. Wonder Woman takes place during the first World War.