Exclusive TRON: Legacy interview with Garrett Hedlund
By Tribute on November 3, 2010 | Leave a Comment

In TRON: Legacy, Sam Flynn (Garrett Hedlund), a rebellious 27-year-old, is haunted by the mysterious disappearance of his father Kevin Flynn (Jeff Bridges), a man once known as the world's leading video-game developer. When Sam investigates a strange signal sent from the old Flynn's Arcade—a signal that could only come from his father—he finds himself pulled into a digital world where Kevin has been trapped for 20 years. With the help of the fearless warrior Quorra (Olivia Wilde), father and son embark on a life-or-death journey across a visually-stunning cyber universe—a universe created by Kevin himself that has become far more advanced with never-before-imagined vehicles, weapons, landscapes and a ruthless villain who will stop at nothing to prevent their escape.
Tribute's Toni-Marie Ippolito recently sat down with TRON: Legacy star Garrett Hedlund to talk about his upcoming role in the iconic movie, his experience working with Oscar-winning actor Jeff Bridges, what he thinks of the original movie and what he had to do to get into that skin-tight Tron suit.
What initially attracted you to the role of Sam Flynn?
Hedlund: I think it was the VFX footage. I met with the director, Joseph Kosinsky, and Sean Bailey (producer) early on, and they showed the VFX footage, and I think that was right around the time they were showing it at Comic-Con that year. I think a lot was banking on that. I don't think they went into writing a script until the reaction at Comic-Con. I think I went into the room unsure, and I walked out incredibly driven to be a part of that, because you know, I know this could probably be overused, but it was nothing that I'd never seen before. I just wanted to be a part of it. So, they had me come in and read, and then I did a test with Olivia [Wilde] at Disney and I was fortunate to be cast in it, and get to take this great ride with these incredible people.
So you hadn't really read a script yet, at that point? You know, as an actor, were you a little concerned about that, or you were just confident that this was going to be great?
Hedlund: Yeah you're concerned, but more curious you know? Because you've seen what the VFX footage looked like and I thought, "all right so where are they going to take this?" Also, Joseph Kosinski was directing and Disney was behind the story. It was also very story driven. If you don't have the characters there and the compassion and the empathy towards these characters, and if you're not rooting for them, then who gives a crap about the FX? And so really that's where it was. There was a lot of consulting going on, and just a lot of advancing the story and seeing how you could always add something new to add another layer.
You mentioned that this is a big film for your career. Are you prepared for what's to come after?
Hedlund: After I finished filming I didn't really think of the future, or what's to be or what's to come. That for me is a waste of time. I mean it's fine to put energy into preparation, but for me, I was working really hard on the country film that I did right after this, and prepping, doing the guitar for six-months to play a country singer because it was so much different than this. Sam Flynn is a very adventurous, rebellious kind of guy. He's an individual and also very secluded, he lives a life pretty isolated. He's been sort of haunted by the disappearance of his father.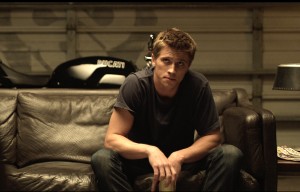 Well it's a cult classic, and you're carrying a lot of this film. Did you feel any pressure?
Hedlund: No pressure. I'm always one that feels like if you apply pressure to yourself you're only going to take away from what could be something great and brave. So it's never a thing about pressure, but much more a thing of determination. For me, I want to do a good job more for myself than for an audience. I want to believe myself first and foremost before asking somebody's opinion. If I felt truth than I don't care what anybody else thinks. I knew it was going to be a long shoot, and all day and everyday, and I was determined to add to scenes what wasn't on the page, and bring that to life. And also determined to restore energy and determination to make it through this whole process.
What did you think of the first Tron?
Hedlund: I get a kick out of it man! For me, I get a kick out of Jeff. A young Jeff! And I always kind of imagine what I would be like at that age or something. Seeing him, knowing him at the age he's at now, but then almost wishing I knew that Jeff a little bit more. He probably went to the bar a little bit more! [laughs]
He's a cool dude!
Hedlund: Yeah, he's hilarious in those scenes. And the funny thing is, Olivia and I watched the original version in between some takes once in a while, and realized kind of how fun that film actually was. We knew we wanted to maintain that. We kind of forgot that a little bit, and knew that we wanted to make sure to keep the humor and fun within this.
Everybody stepped it up a notch on this film—from the actors to the FX. Did you do a lot of training in order to get buff for the suit?
Hedlund: Yeah, I think training is always hard for me. But I grew up wrestling, so I always had intense coaches in my life. I've always been faced with having to perform better under difficult situations being harped at by some sort of factory-working coach who's had a long day like the rest of us. The training was difficult, but it's acquiring the abilities, like for Parkour and Capoeira that takes some agility, and time. I also had to get my motorcycle license, for cruising the Ducati 1000. I think training is great. It's the benefit of kind of doing this thing once in a while that you realize you've acquired these tools and you can sort of put them in your pocket, and take them out if you ever care to do so in the future at some point
Did you practice throwing those discs?
Hedlund: I actually went to the park a few times and threw some frisbees, but I knew the disc wasn't going to be a Frisbee or anything like it. But no, I had a blast doing that stuff, and there were some funny occurrences, because most of that stuff was all improv. All of that disc stuff, they would just have a camera here, and me there, and the special FX guy, or the prop guy would be tossing me another disc and I would jump around. I would say a little something, then I would maybe do a shoulder roll and get up and throw the disc. I was able to be wild with no rules, and attempt whatever. It those kind of little gems that are great for the special FX guys to play with.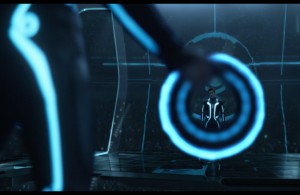 Are you a video-game fan?
Hedlund: I haven't been for long time, but I mean, I grew up on the Mario Bros. and Duck Hunt like everybody else. But on the farm, if we were caught inside during the day we were in trouble, because there are always chores to be done!
What was it like working with Jeff Bridges?
Hedlund: He was fantastic. He's the dream father. I think as a person he's so genuine and filled with joy. He sets a huge standard on how to always work harder on every next project, and I feel that every project I work from now on I want work harder than I have ever worked before. He puts so much work into everything, and he's such an inspired person, and inspired about art, and life. He's inspiring with philosophy and spirituality. It was just kind of the dream job, and he's such a great person, you know you can't really resist that company.
---
---
---
Similar Articles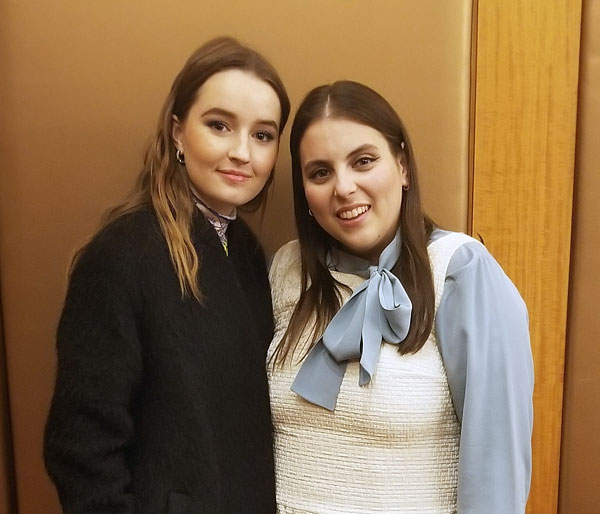 May 24, 2019 | Leave a Comment
We chatted with Booksmart stars Beanie Feldstein and Kaitlyn Dever who talk about their friendship, getting the roles right and working with Olivia Wilde.
---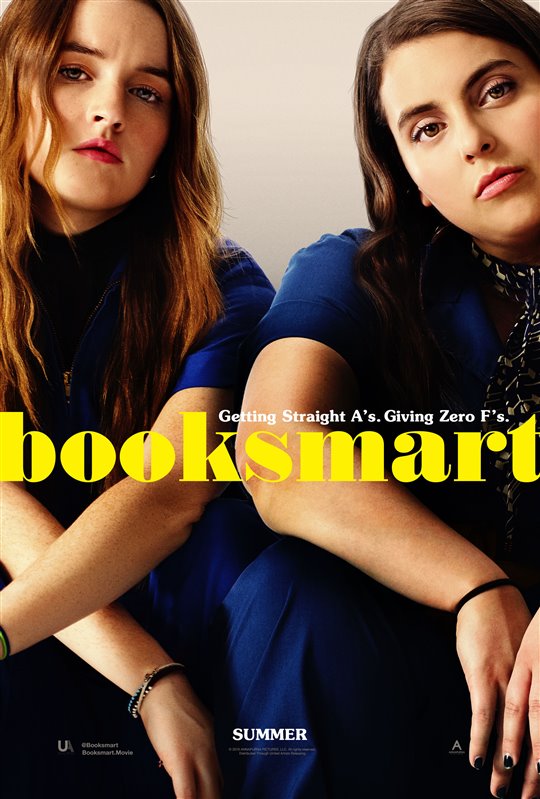 May 23, 2019 | Leave a Comment
Olivia Wilde's directorial debut Booksmart, starring Beanie Feldstein and Kaitlyn Dever, is hilarious, raunchy and heartfelt. It's a cult classic for this gen.
---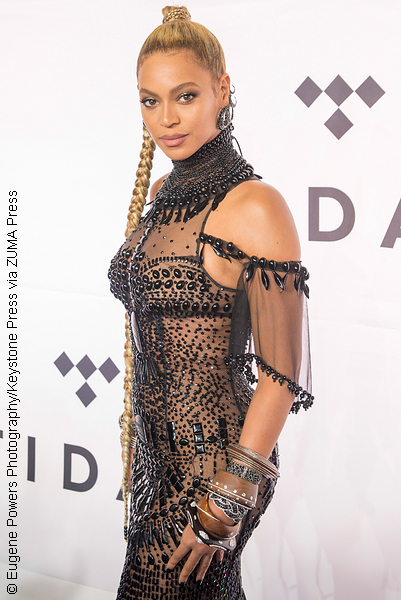 January 19, 2017 | 9 Comments
Beyonce is now the latest celebrity to come forward in support of the Women's March on Washington event scheduled for Saturday, Jan. 21. Learn about it here.
---