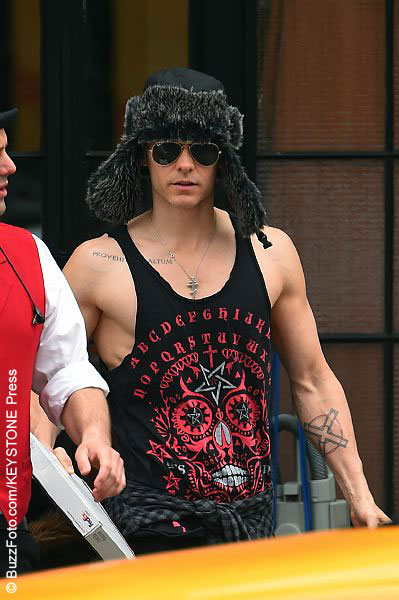 There are a multitude of words one can use to describe the Joker's personality. Insane may be the most fitting. With his recent actions, Jared Leto shows why this character is right up his alley.
The 43-year-old actor/musician is currently on tour with his band 30 Seconds to Mars. They made a stop in Kyiv, Ukraine where the Suicide Squad super villain was feeling a little mischievous.
Photographs show Jared, wearing an Elmer Fudd hat to hide his recently-dyed green locks for his film role, leading a group across an unused bridge, without safety equipment, then setting off firecrackers and flares on the other side.
He then climbed an abandoned ladder and combed through dangerous obstacles.
Jared is currently filming one of 2016's most anticipated action films. His behavior could be viewed as strange, or possibly, as he's said in the past, going method helps him get into character.
He managed to avoid injury but let's hope he saves the rest of the stunts for the movie. ~Andree Rhooms