Over 30 yea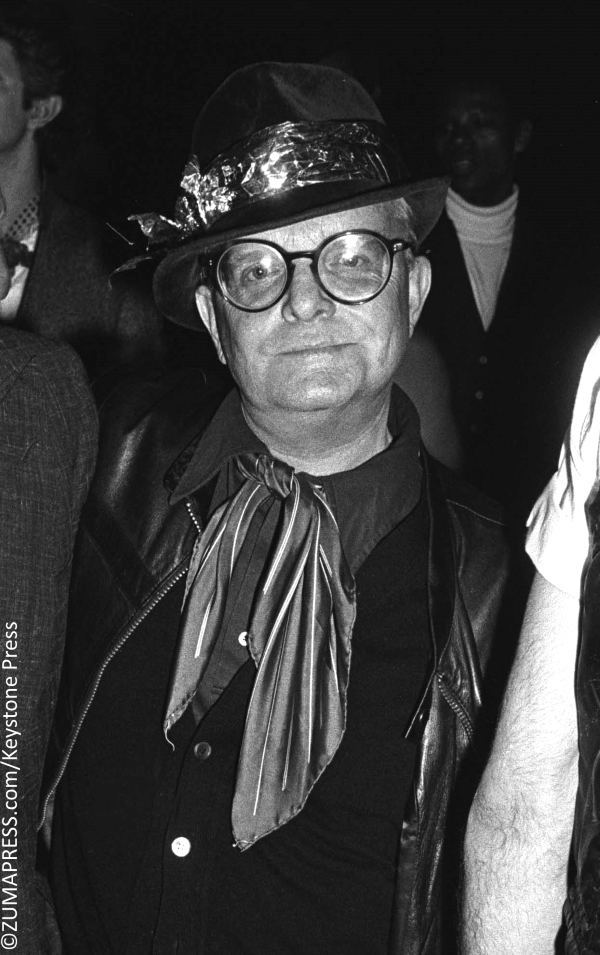 rs after Truman Capote's death, the iconic author, screenwriter, and New York socialite will have one last moment in the limelight.
Celebrity auction house Julien's Auctions announced that Capote's ashes will be sold as part of their upcoming "Icons & Idols: Hollywood" auction late next month.
"With some celebrities this wouldn't be tasteful, but I know 100% he would love it," Julien's Auctions president Darren Julien told The Guardian. "He loved to create press opportunities and to read his name in the paper. I think he would love it that he's still grabbing headlines today."
The acclaimed author of the true-crime novel In Cold Blood died in 1984 of liver disease, and his ashes were left to legendary Tonight Show host Johnny Carson. Following Carson's death in 2005, the remains — which have twice been stolen — were left in the care of his widow Joanne Carson, who died last year. Now in Julien's hands, Capote's remains will mark a high point at his auction house's prestigious event, marketed as a "chance to peek inside the lives of some of Hollywood's most private stars."
Julien did admit to Vanity Fair that the company questioned whether or not selling human remains was ethical, but decided it was an appropriate final send-off for the notoriously dramatic author.
"It's really body parts [that you have to worry about]," Julien said. "You can't sell things like that. But, I will say, Christie's sold Napoleon's penis years ago. And we sold William Shatner's kidney stone for $75,000. There's all kinds of precedents for this … If it wasn't Truman Capote, we would pass."
The ashes — housed in a carved Japanese wooden box (pictured below) — will start at $2,000, and are expected to sell for between $4,000 and $6,000.
"I am sure people are going to think this is disrespectful," Julien conceded. "But this is a fact: Truman Capote loved the element of shock. He loved publicity. And I'm sure he's looking down laughing, and saying, 'That's something I would have done.' He was a larger-than-life character."
The "Icons & Idols: Hollywood" auction will take place September 23 and 24 in Los Angeles. ~Shelby Morton
Tasteful or tasteless? More importantly, would YOU buy a dead celebrity's ashes? Comment below the box!