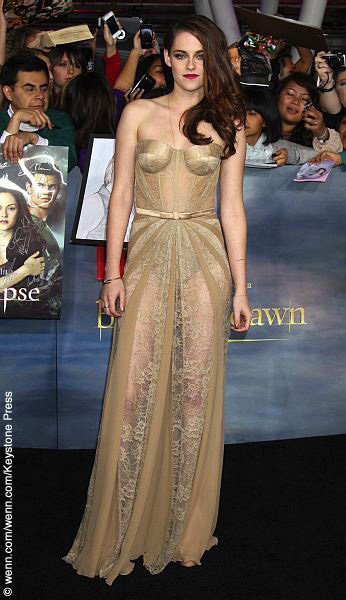 The world of sparkly vampires is coming to a computer screen near you. Lionsgate is partnering with Facebook to release a series of short films based on characters from the bestselling vampire series Twilight. "We think Facebook is a great way for us to introduce the world of Twilight to a whole new audience while re-energizing existing fans," Lionsgate vice chairman Michael Burns told The New York Times. It's been two years since the popular film saga released its final installment, Breaking Dawn – Part 2.
The series of short films is called The Storytellers — New Creative Voices of The Twilight Saga and will each be directed by aspiring female directors chosen by a group of panelists, including series author Stephenie Meyer and Twilight leading lady Kristen Stewart. Other high-profile panelists include Kate Winslet, Octavia Spencer and Jennifer Lee, who recently won an Oscar as co-director of Frozen.
The initiative is being backed by Women in Film, which devotes itself to promoting female directors, who are notoriously absent on the Hollywood scene. According to a study conducted by the Center for the Study of Women in Television and Film, only six per cent of the top 250 films of 2013 were directed by women. If you include editors, producers, writers and cinematographers, that number still only rises to 16. "The female voice is something that has become more and more important to me as I've worked in the film industry," Stephenie Meyer said in a statement.
This will be the first time a film will be released exclusively on Facebook, which may be signalling a trend in the growing partnership between Hollywood and social media. "This is the just the beginning — a template, if you will," Burns teased. "You can probably guess what might be coming next." ~Kelly Townsend