Vacation leads this week's top trailers
By Tribute on August 8, 2015 | 1 Comment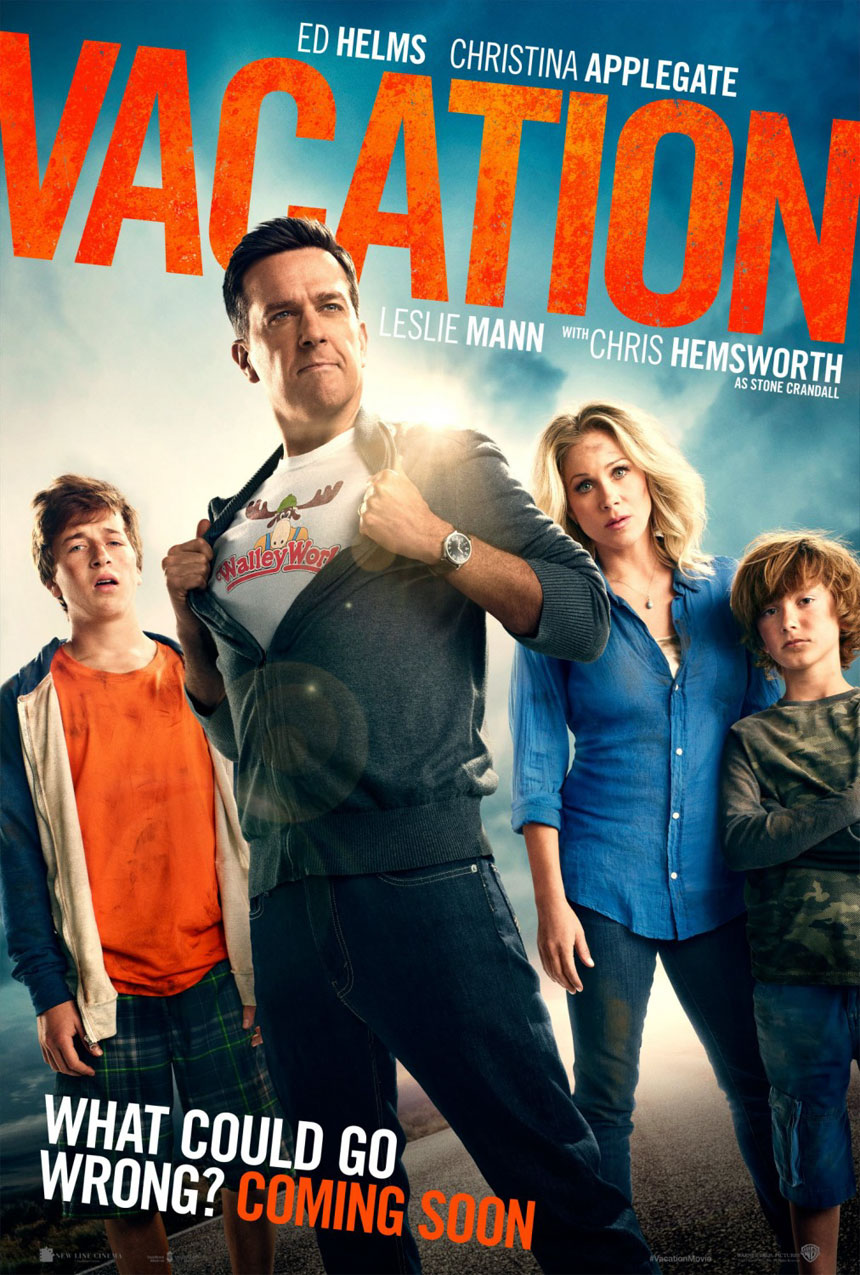 This summer has given us the greatest movies to watch on the big screen.  So far, we have been watching comedies, action flicks, and even superheroes have been on the big screen all summer from The Avengers: Age of Ultron to the highly anticipated Deadpool out next year.   Here are the top 5 trailers.  -Maria-Josee Martinez
Rusty Griswold (Ed Helms) is an airline pilot who wants to plan a summer vacation with his family, so he can actually bond with them while travelling.  He surprises his wife Debbie (Christina Applegate) and sons James (Skylar Gisondo) and Kevin (Steele Stebbins) to a trip to Walley World.  However, Rusty`s family aren`t satisfied on going as they were expecting to go somewhere memorable. Click here for showtimes.
Trailer: Vacation
Amy Schumer plays a young magazine writer for a men`s magazine who believes that monogamy isn`t real since she was raised to believe that conspiracy by her father.  Years later, Amy grows up to be a trainwreck, only to get drunk, party and sleeping around.  However, one day at her job she meets and falls for a successful doctor Dr. Aaron Connors (Bill Hader) for which she writes a story on.  Click here for showtimes.
Trailer: Trainwreck
Ethan Hunt (Tom Cruise) is back in the fifth installment in the Mission Impossible series.  Only this time he goes complete undercover  that none of the Impossible Mission Force (IMF) can locate him. He soon discovers that the Syndicate, an international organization of assassins are real and that their plan is to destroy the IMF.  It is up to Ethan and his team including William (Jeremy Renner) to figure out how to get through high feet of concrete and thousands of gallons of water to attempt to prove the Syndicate exists.  Click here for showtimes.
Trailer: Mission Impossible: Rogue Nation
Deadpool will tell the origin story of Wade Wilson (Ryan Reynolds), a former Special Forces operative turned mercenary.  After being subjected to a rogue experiment  to hopefully cure his cancer but ends up giving him accelarated healing powers.  Now Wade goes with an alter ego Deadpool to find and hunt the man who almost destroyed his life.
Trailer: Deadpool
In a world of arcade video games, aliens have come on Earth, viewing the video games as a declaration of war, they attack.  Now it is up to the US president (Kevin James) to call his best friend (Adam Sandler) and his team for help to defeat these aliens and rescue the planet in Pixels.  Click here for showtimes.
Trailer: Pixels
---
---
---
---
Similar Articles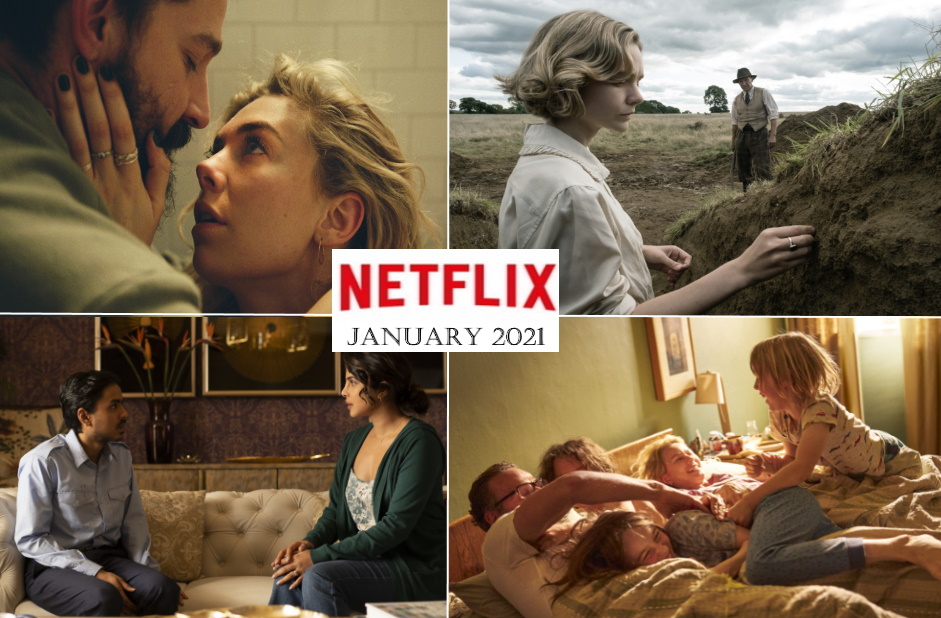 December 29, 2020 | 4 Comments
From TIFF picks like Pieces of a Woman and Penguin Bloom, to hilarious comedies like Blended and Trainwreck, here's what to watch on Netflix in January 2021.
---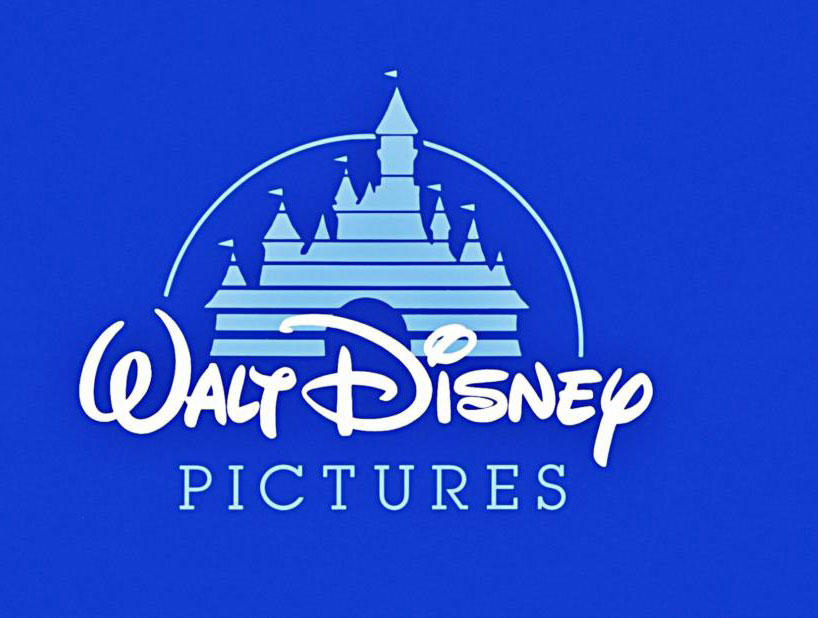 March 20, 2019 | 4 Comments
Disney and Fox's merger has finally gone through, creating arguably the biggest global content powerhouse, which creates exciting possibilities for moviegoers.
---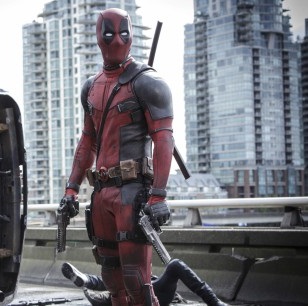 May 17, 2018 | Leave a Comment
Ten facts about Deadpool that you probably don't know about.
---