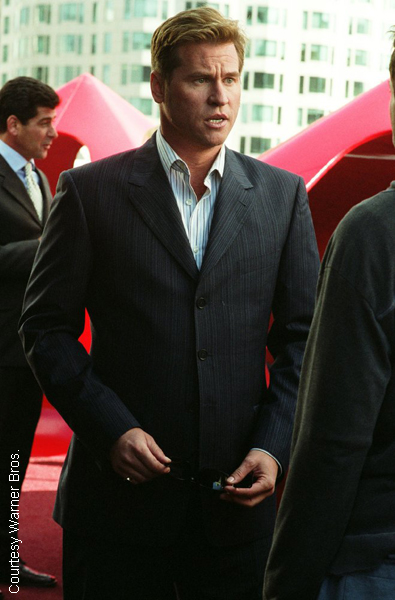 After rumors that the actor had fallen ill, Val Kilmer confirms he had been battling cancer, but is now in the "healing" stages.
The actor, who had roles in popular films such as Batman Forever and Tombstone, admitted during an AMA (Ask Me Anything) session on Reddit that he had been dealing with the disease after a fan asked about the "story" behind Michael Douglas's claim in 2016 that Val had cancer.
Val responded by saying, "He was probably trying to help me cause press probably asked where I was these days, and I did have a healing of cancer, but my tongue is still swollen altho healing all the time (sic). Because I don't sound my normal self yet people think I may still be under the weather."
The fan was referencing a comment Michael Douglas made that Val was diagnosed with the same cancer he had been fighting (oral cancer), stating in a Q&A session in October 2016: "Val was a wonderful guy who is dealing with exactly what I had, and things don't look too good for him."
Val responded to Michael's claims in a Facebook post at the time, that read: "I love Michael Douglas but he is misinformed," further stating that the two last spoke "almost two years ago when I asked him for a referral for a specialist to get a diagnosis for a lump in my throat." He wrote he had "no cancer whatsoever."
It seems that Michael was correct in his assertion, but for whatever reason, Val was not ready to divulge the truth of the situation. While it is unclear as to what Val means when he says he has had a "healing of cancer," let's hope he is indeed on his way to beating the disease like Michael did in 2011.
Val Kilmer can currently be seen in Song to Song. ~Alexa Caruso