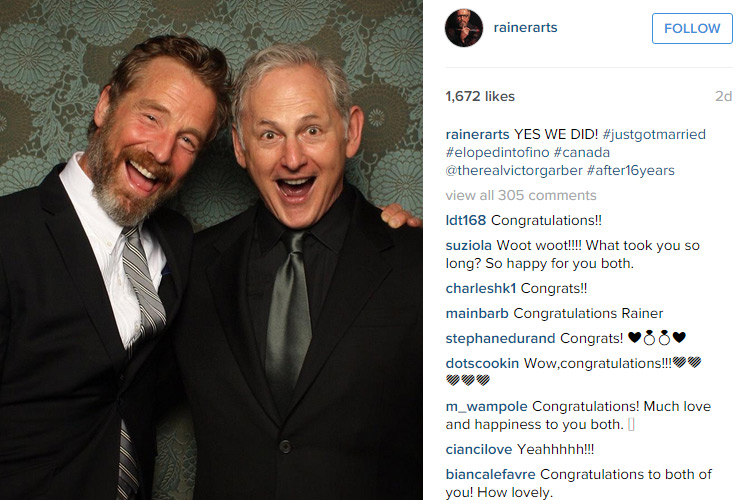 Homegrown (Canadian) actor Victor Garber, 66, quietly married longtime companion Canadian artist and model Rainer Andreesen in Tofino, British Columbia this weekend.
After 16 years together, they decided to make it official. They eloped on Saturday, October 10, 2015, then broke the news to friends and the public the next day by posting a photo on Instagram (shown above).
Wearing big smiles, the couple looked very happy in their sharp and co-ordinated black tuxedos.
On his Instagram account, Andreesen, 52 composed the caption: "YES WE DID!" #justgotmarried #elopedintofino #canada @therealvictorgarber #after16years."
The ever-versatile actor came out as gay in April 2012.
From the stage production of Godspell, to blockbuster movies that include Legally Blonde, Titanic, Argo, and the current film Sicario, to the TV series Alias, Victor can do just about anything. He even officiated at his former Alias co-star Jennifer Garner's 2005 wedding to Ben Affleck.
The newlyweds make their home in Greenwich Village, New York. ~ Sharon Salsberg