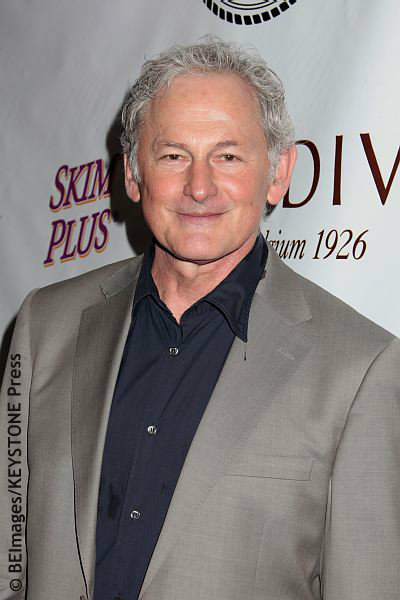 When James Cameron's Titanic was released in 1997, no one could have predicted how big an impact it would eventually have on cinema. The film, which starred Leonardo DiCaprio and Kate Winslet as star-crossed lovers on the ship's ill-fated maiden voyage, went on to become the highest-grossing North American film in the box office, just recently losing its record to 2012's The Avengers. Fifteen years later, Titanic was re-released on the big screen in 3D, but that's just the tip of the iceberg (pun intended.) The print was also digitally remastered so that even watching it again in 2D makes for an entirely new experience—a sharper picture and crisper sound to bring the story back to life for a whole new generation of fans. To celebrate the Blu-ray/DVD release of Titanic 3D (which releases today), we sat down with veteran Canadian actor, Victor Garber—who played shipbuilder Thomas Andrews in the film—to reminisce about being part of the iconic movie and why the story is so relevant even today. Garber also gives us a sneak peek at his work in the upcoming Ben Affleck film, Argo. 
Titanic is back after 15 years! How does it feel?
It's astonishing that it still creates the excitement and the interest, and that people want to see it again, in 3D. To me it's always felt like it was a 3D movie, that's what James [Cameron], who's such an original and a genius and a visionary. He really wanted to do this. I just think he was fascinated. Just the technological aspect of making it even more prevalent, it's fascinating.
How would you describe your character, Mr. Andrews?
I would say he was very noble, kind of gentle, sincere and sort of a victim really of what was happening at the time. Definitely his heart was in the right place. He was a great man.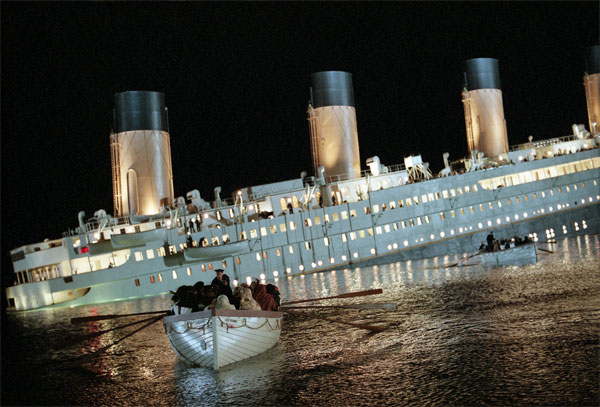 What do you think it is about the Titanic story that makes it so appealing even after all these years?
It's just a human tragedy that could have been averted. Also the scale of it, because it's relatable, it's not a war, which is unimaginable to most people, unless they've fought in one. It's such a drama in the true sense of the word, it's so unbelievably sad. I think people are drawn to it because of that, and also because it could have been avoided.  It's a cautionary tale obviously; though, we haven't seemed to learn much.
How do you think seeing it in 3D changes the experience for the audience?
I think it just augments it, I don't think it changes anything. I think it just makes it more, "Oh my god!" First of all, what an achievement in cinema. And second, what an incredibly sad story.
What would you say was your favorite or most memorable scene?
I don't have favorites. I really just don't. I never do. I mean the whole movie to me — the first time I saw it was at the premiere in Hollywood and to me it was like watching a home movie. I was with my friends, I hadn't seen them in a year and there we all were on the big screen. I just marvelled at the achievement that James Cameron and everybody involved in the movie, from the lighting to the sound, props, set design and music, was able to accomplish. I mean, I don't have a favorite. Other people do, but I don't.
What can we expect from your next big movie, Argo?
You can expect a really good movie, is what you can expect! It's a great achievement again and Ben [Affleck] did an amazing job. It's a true story that involves Canada in a major way, and I play Ken Taylor the ambassador in Iran at the time. It's really a nail biter, a thrill ride, an amazing story from our history.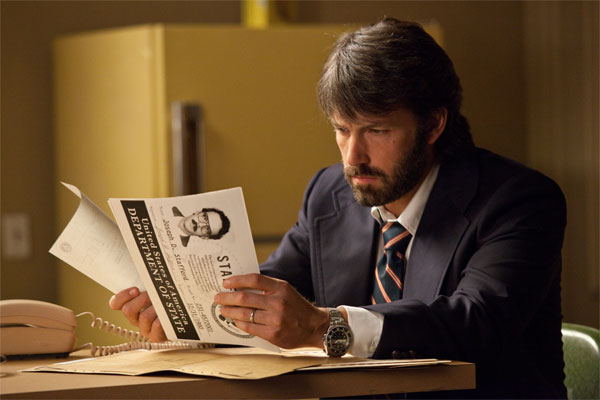 Was there any preparation or research you needed to do for your role?
Sure. I read about it, I watched documentaries and news reels, but then I stopped because there is no point. It's a movie. Most people forget that it's not a documentary. It's been written. Those actual scenes happened on some level but not exactly how they're being depicted. It's really about how you tell the stories as honestly and truthfully as possible, and how do you make it believable.
What was it like working with Ben Affleck as a director?
Hideous! He's a nightmare! [Laughs] No, it was one of the best experiences I've ever had. Obviously we're friends, and I'm very close to his wife [Jennifer Garner]. We've known each other for years. I worked with him on The Town a little bit, just a cameo role, but this was my first chance to really act with him, because I was there on a more regular basis, for several weeks. To observe his skill, his concentration and focus, as a collaborator or an actor, he only wants the best for you. I know every actor in that movie would say the same thing. He's a really gifted filmmaker; he's come a long way, we've all come a long way.
You've done Broadway, television and film. Is there an area you want to spend more time on?
Well, I want to keep working. That's my goal. I'm doing a new series starting in the fall called Infamous on NBC, so that's the next project. I just sang in a cabaret for the first time in 35 years and that went well. That was a big challenge for me. My goal is to get up in the morning, be able to walk to the bathroom and be able to speak, see and hear. Every day is a gift so as long as I'm healthy and can remember lines, I'll just keep acting and keep singing and keep doing what I do. I've been lucky to have the opportunities I've had and I just hope they continue. They seem to be doing okay! ~Soriyya Bawa