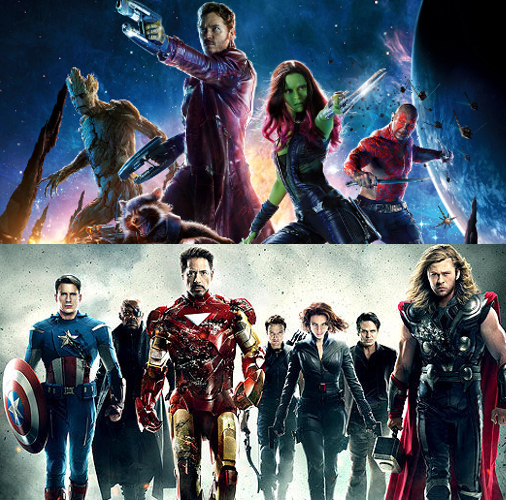 We have exciting news for Marvel fans! Vin Diesel, who played Groot in 2014's Guardians of the Galaxy, has confirmed a crossover between the film and its fellow Marvel franchise, The Avengers.
The actor shared that the Guardians of the Galaxy characters will be appearing in the upcoming Avengers: Infinity War, in a Facebook live video that appeared on his personal Facebook page on August 19.
"Now, the Guardians will be included in Avengers: Infinity War and that's incredibly exciting," he revealed to his fans. "You were told before everybody."
While Kevin Feige, the president of Marvel Studios, first teased that the crossover would be happening two years ago, he did not give us clues to a timeline or any confirmation.
Now, not only do we have a crossover to look forward to, but we also have Guardians of the Galaxy Vol. 2 scheduled for a May 5, 2017 North American release, as well as Avengers: Infinity War, which will be out in 2018.
But if that's too long of a wait time for you, you can always get your fix of Marvel with the upcoming Doctor Strange — scheduled for release on November 4, 2016! ~Natalia Makarski