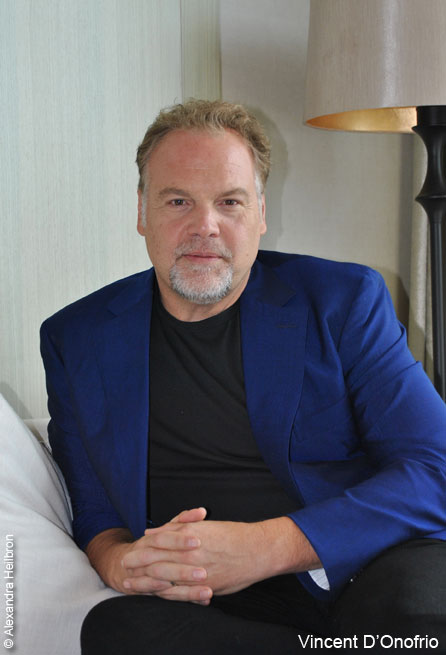 Vincent D'Onofrio is a big bear of a man – in fact, one of the characters in The Magnificent Seven refers to his character as a "bear in people's clothes" at one point in the movie, but on this day at the Four Seasons Hotel in Toronto, he is dapper in a blue suit jacket, and not only much younger than Jack Horne, the fur-clad trapper he plays in the movie, but also more svelte.
The Magnificent Seven is the story of a town besieged by a dictator. He wants the town's residents to leave so he can mine the area and is offering a pittance to the settlers to get them out. When he kills a man named Matthew Cullen (Matt Bomer), Matthew's widow, Emma (Haley Bennett) hires a group of men to avenge him and to get their town back. Jack Horne, who doesn't seem like much of a hero to begin with, joins the men and winds up being a big part of their effort.
Vincent does a spectacular job as Jack Horne — he's absolutely unrecognizable as the character. He admitted that he loved filming much of the movie outdoors – even if the temperature in Louisiana, where they filmed for three months – was out of this world humid and hot. He also enjoyed the opportunity to ride a big bay horse named Cinco for his role.
He spoke about the great camaraderie the cast enjoyed, saying there was a lot of joking on the set, both on camera and off. When I asked if any of the outtakes would be released on the DVD, he replied, "I don't think they'll be showing up there — most of our jokes were X-rated!"
There's a lot of humor in the film, considering it's a Western – the genre isn't known for humor, but Vincent admitted co-star Chris Pratt often ad-libbed one-liners. "That line where he calls me a bear in people's clothes, that's just something he came up with on the spot," he revealed.
Vincent revealed he's been good friends with Chris Pratt since they worked together on Jurassic World, adding, "My wife and I often get together with Chris and his wife." He's also known co-star Ethan Hawke, whom he calls "like a brother," for 20 years and says their daughters are also best friends. And even though some cast members were old hands at acting and others were newcomers, he says the entire cast was one big happy, joking family – there were no cliques within the group.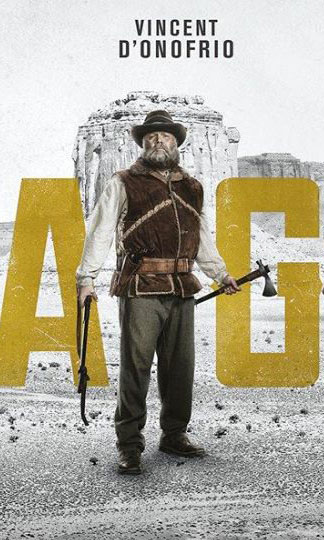 He and newcomer Martin Sensmeier developed a great relationship in which he was like a mentor to Martin, who plays Red Harvest in his first major feature film role.
This isn't surprising, because Vincent seems to be an incredibly humble person, despite his years of success in show business (including 10 years on the series Law & Order: Criminal Intent).
Following our interview, Vincent was scheduled to walk the TIFF red carpet and I asked him what it was like to meet his fans. He replied: "I love the excitement they bring, one of the greatest things about being in this business is meeting fans. I've done so many red carpets and each time, it's just fantastic to meet the people who enjoy our work."
Finally, I asked him about his upcoming movie ChiPs, based on the 1970s TV series of the same name, in which he plays Ponch. "Dax Shepherd wrote it and directed it. It's going to be a spoof of the '70s show, which was really bad, as far as I can remember it [laughs]. Dax loves cars and car chases so you're going to see a lot of that."
You can also catch Vincent as The Wizard in NBC-TV's upcoming fantasy series Emerald City, which debuts January 6, 2017.
In the meantime, check out The Magnificent Seven, now playing in theaters. ~Alexandra Heilbron