Viola Davis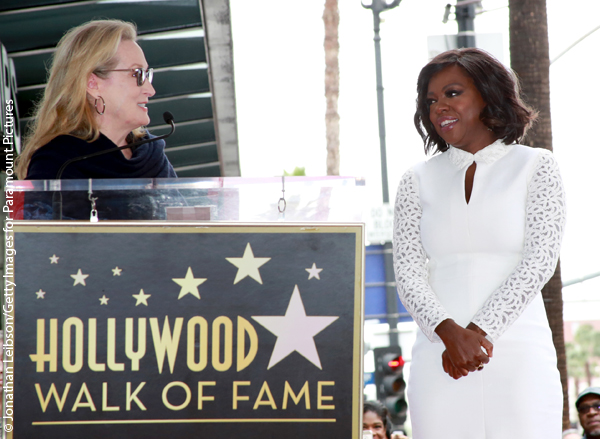 , who's currently starring on the big screen in Fences opposite Denzel Washington, received the first Hollywood Walk of Fame Star of 2017 yesterday (Jan. 5).
A two-time Academy Award nominee, Viola was presented the star by Meryl Streep, her Doubt (2008) co-star.
In her speech, Meryl said: "She is arguably the most immediate, responsive artist I have ever worked with. She is so alive, she glistens. She is a gift to writers. She plants herself in a scene where she has no words, and she writes paragraphs with her eyes."
Also in attendance were Viola's Fences co-stars, including Denzel Washington, who gave a speech at the luncheon following the ceremony.
You can watch the ceremony in its entirety below. ~Alexandra Heilbron