Walking Dead star 'devastated' over being killed off
By Alexa Caruso on December 12, 2017 | 13 Comments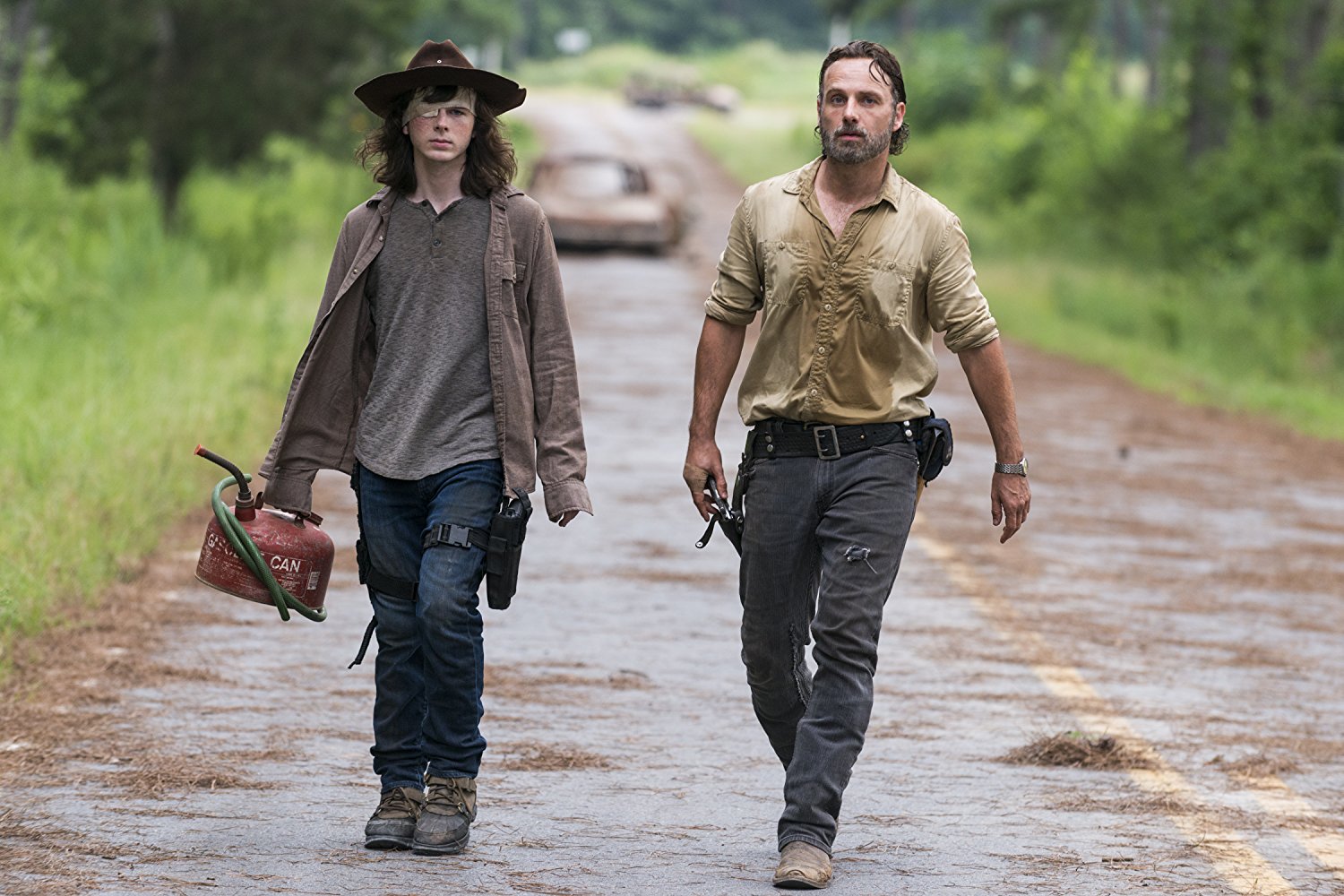 SPOILERS AHEAD! Before we get into details, if you didn't catch the mid-season finale this past weekend you may want to stop reading! But if you did, let's continue, shall we?
AMC's hit show, The Walking Dead, is straying from its source material, and one of the actors on the series isn't happy about it.
Turns out Chandler Riggs, who plays Rick's son, Carl Grimes, is devastated over the news that he's being killed off in the series, especially because the character is still going in the comic books the show is based on.
You'll probably remember in the last episode that Carl was shown to reveal he had been bitten by a walker, a mark of certain death. Riggs later confirmed that the show's first episode when it returns from break in February, will be his last. And if you were shocked by the news, you're not alone.
Riggs told The Hollywood Reporter, "It was devastating for me and my family because the show has been such a huge part of my life for so long. For a few days, we didn't know what to do; I just bought a house in Senoia [close to where the show films in Georgia]. That was a big deal that I wouldn't be on anymore. I decided that I wanted to not go to college for at least a year and move to L.A. and focus on acting and music. It ended up being a great thing because now I get to do all kinds of other stuff that I haven't been able to do in the last eight years."
But he also admits it was a good move for the series: "Leaving Walking Dead wasn't my decision. It was all story related. It made sense story-wise for it to happen for Rick and Michonne and all the other characters."
While Riggs seemed to hold it together, saying that he's at least excited to get the chance to work on other projects, his father's reaction was less composed.
William Riggs blasted The Walking Dead's showrunner, Scott Gimple, on his Facebook page, writing, "Watching Gimple fire my son 2 weeks before his 18th birthday after telling him they wanted him for the next 3 years was disappointing. I never trusted Gimple or AMC but Chandler did. I know how much it hurt him. But we do absolutely know how lucky we have been to be a part of it all and appreciate all the love from fans all these years!"
Did you watch the mid-season finale? Are you sad to lose Carl, or do you agree it was the right move? Sound off in the comment section below! ~Alexa Caruso
---
---
---
---
Similar Articles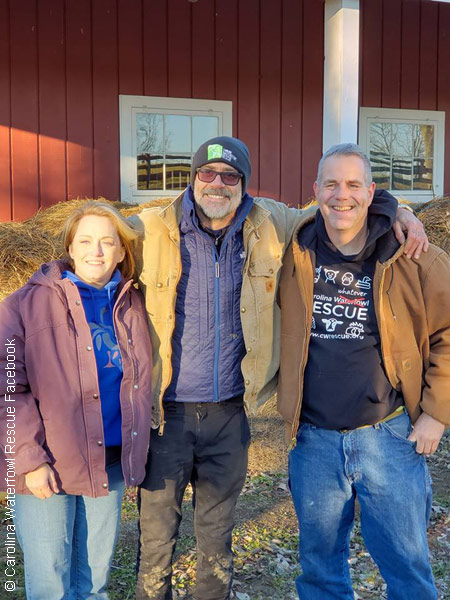 December 5, 2018 | 6 Comments
Jeffrey Dean Morgan and his wife, Hilarie Burton, stepped up after hearing about a rescued donkey and emu who had bonded with each other and needed a home.
---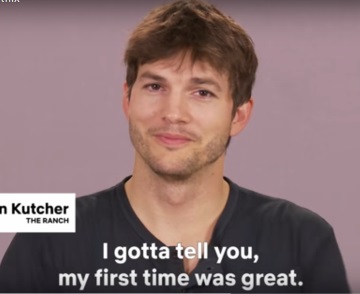 February 8, 2018 | Leave a Comment
Netflix revealed which series Canadians first binged on after joining Netflix. Celebs such as Ashton Kutcher and Jodie Foster also reveal their first binge.
---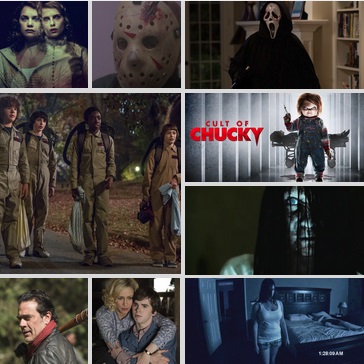 October 20, 2017 | Leave a Comment
Netflix has a wide selection of creepy, gory and funny Halloween picks to enjoy this month. Check out which ones we suggest that you should binge-watch.
---