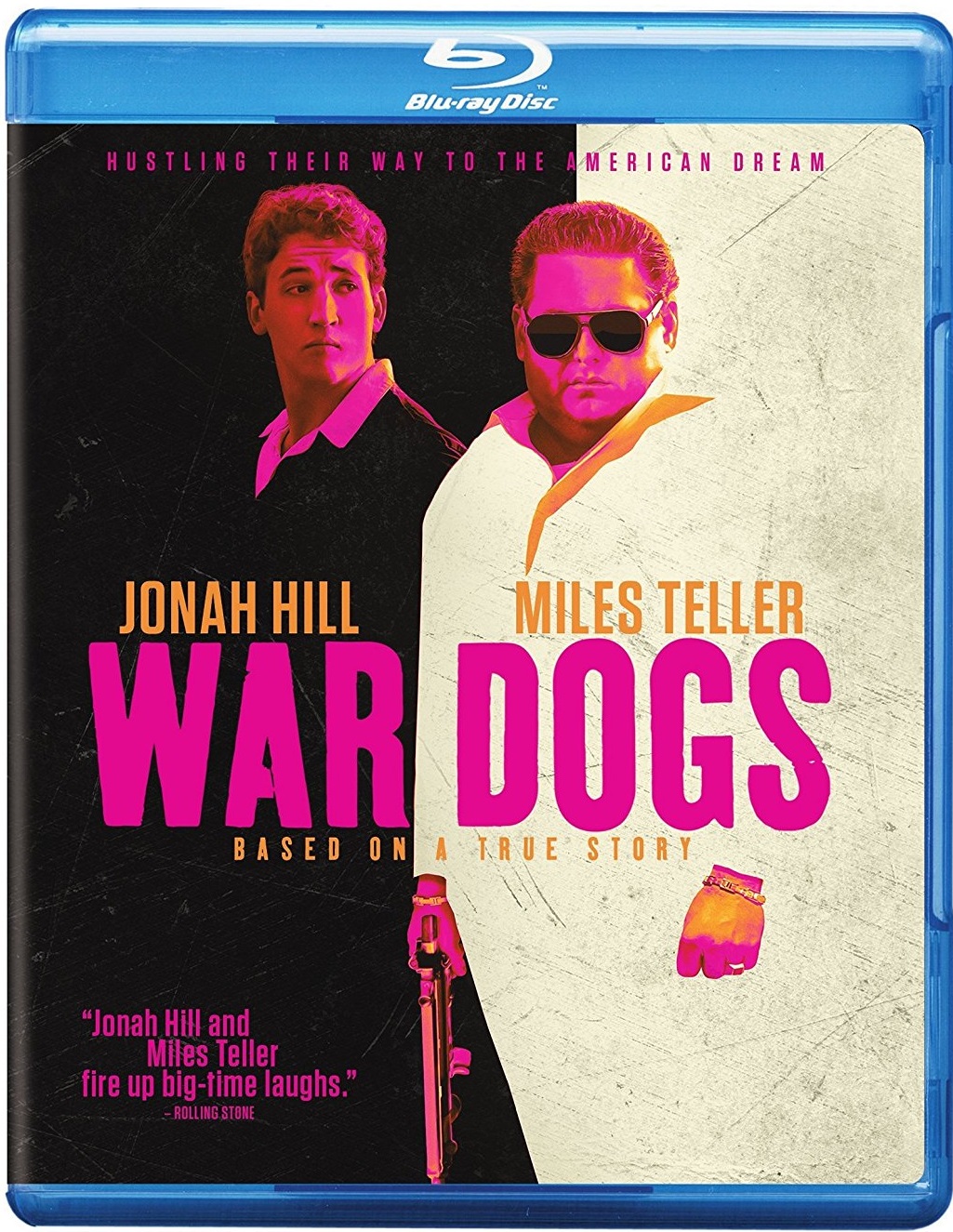 The true story of two sly and scheming international arms dealers is brought to the screen in Todd Phillips' War Dogs, a film that fans of brash comedy and artillery-laden action will find has both bark and bite.
Set in 2005, War Dogs begins by profiling David Packouz (Miles Teller), an RMT who gives massages to wealthy Miami residents while also unsuccessfully trying to sell quality bed sheets wholesale to retirement homes around south Florida. He seems somewhat misguided, but content enough with the life he's eked out with his girlfriend Iz (Ana de Armas), the soon-to-be-mother of his daughter. But David's stagnant life gets a jolt when his best friend from junior high, Efraim Diveroli (Jonah Hill), bulldozes back into the picture.
Efraim seduces David with his lavish, luxurious lifestyle fueled by narcotics and narcissism. He reveals to David that his burgeoning bank account is a result of his work as an international arms dealer, and offers David a job and a portion of the profits. In the blink of an eye (or fire of a gun), David is squeezing his way into overlooked contracts and helping Efraim supply the U.S. military with weaponry for America's invasion of Iraq and Afghanistan.
The film's pace then quickens as the young men bid on military contracts — including a lucrative Benetta deal and impossibly complex Afghan deal — and find themselves rolling in cash, driving through Iraq's "Triangle of Death," conducting business with sleazeball "legend" Henry Girard (Bradley Cooper), negotiating in Albania, and ultimately falling victim to their insatiable thirst for money, regardless of risk and law. Their greed clouds their vision, their shady and fraudulent endeavors catch up to them, and in 2008, they're charged by authorities.
Todd Phillips — best known for The Hangover films (2009, 2011, 2013) and his Oscar-nominated writing on Borat (2007) — weaves the story of Packouz and Diveroli with humor and honesty. Based on Guy Lawson's 2011 Rolling Stone article about the young men and their crooked doings, War Dogs is mildly entertaining, despite being drawn-out and overly detailed. But it's the lead performances delivered by Miles and Jonah that give it appeal.
Miles injects David with vulnerability and sensitivity. He makes the audience sympathize with his character, showing that David is, at his core, a good person trying to provide for his family. Impressionable as he is, David gets swept away by the temptation for money and loses sight of his moral compass. But Miles instills a sense of humility in his role that allows viewers to establish a connection to David and the story.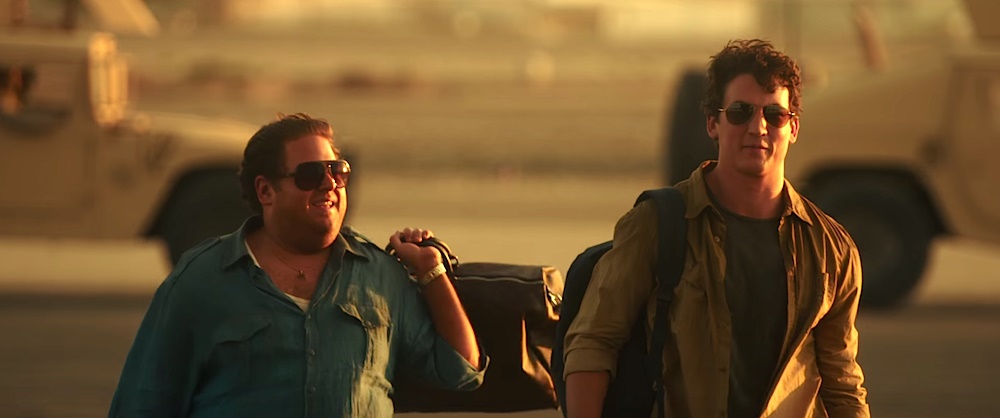 Jonah may just be the most remarkable element of War Dogs. Yes, he plays a highly unlikable character who's an overconfident, crass, sarcastic slob with an ego equal in size to his ravenous craving for cash. Yes, he gives Efraim a squeaky laugh that sounds more like a seagull getting strangled than anything a human being could emit. And yes, Efraim's lack of ethics and proclivity for baggy leisurewear and designer sunglasses contributes to his overall revolting vibe. But Jonah is so authentic and precise in his portrayal that viewers generate a genuine disgust (and arguably, disdain) for Efraim.
The soundtrack featured in War Dogs warrants mention as well. From Neil Diamond's poignant "Girl, You'll Be a Woman Soon" to Iggy Pop's rock track "Passenger" and CCR's protest anthem "Fortunate Son," the music of the film complements the action.
Produced by Bradley Cooper and executive-produced by Todd and Brett Ratner (the Rush Hour films), War Dogs does a decent job of depicting two "bottom feeders" who capitalized on a war without ever stepping foot on a battlefield. Replete with bong hits, blow, booze, babes and plenty of "bros," it combines comedy and action to tell a compelling, real life tale that reveals the pitfalls of inflated egos and perils of greed.
Special features:
General Phillips: Boots on the Ground reveals how the filmmakers learned of the Rolling Stones article, how Miles and Jonah developed their chemistry, and how Bradley captured the essence of his character (Todd sent him a photo of Jeffrey Dahmer to inspire the look of Henry Girard!).
Access Granted delves into the details of David Packouz and Efraim Diveroli's true story, and reveals that the real David plays a singer in one of the retirement homes featured near the film's beginning.
Pentagon Pie is an animated, "educational sing-a-long" that simplifies the plot via use of talking and singing rats.
If you've seen War Dogs and would like to share your thoughts, click here to rate/review the film. ~Matthew Pariselli