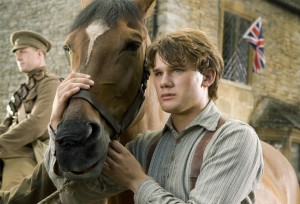 In honour of Remembrance Day, DreamWorks Pictures is proud to extend a special invitation to veterans across Canada to attend – with a guest – to an advance screening of Steven Spielberg's epic adventure movie, War Horse on November 16.
Based on the best-selling book by Michael Morpurgo and the Tony Award-winning stage play by Nick Stafford, War Horse is a tale of loyalty, hope and tenacity set against a sweeping canvas of rural England and Europe during the First World War.
War Horse follows the remarkable friendship between a horse named Joey and a young man called Albert, who tames and trains him. When they are forcefully parted, the story follows the extraordinary journey of the horse as he moves through the war, changing and inspiring the lives of all those he meets—British cavalry, German soldiers, and a French farmer and his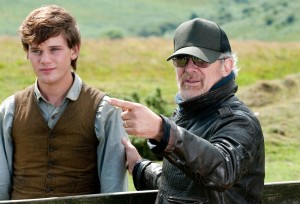 granddaughter—before the story reaches its emotional climax in the heart of No Man's Land.  The First World War is experienced through the journey of this horse—an odyssey of joy and sorrow, passionate friendship and high adventure.
The movie, which opens on December 25,  stars Emily Watson, David Thewlis, Peter Mullan, Niels Arestrup, Tom Hiddleston, Jeremy Irvine, Benedict Cumberbatch and Toby Kebbell.  It is produced and directed by Steven Spielberg.
Screening Information:
The screenings will take place on Wednesday, November 16th in Toronto, Montreal, Ottawa, Winnipeg, Calgary, Edmonton and Vancouver.
Veterans are invited to contact their local Royal Canadian Legion Branch in one of the aforementioned markets for complete details, including information on how to RSVP, as well as screening times and theatre locations.
Veterans may also call 1-800-263-2853 ext. 4163398 or visit Facebook.com/WarHorseMovieCanada for more information.