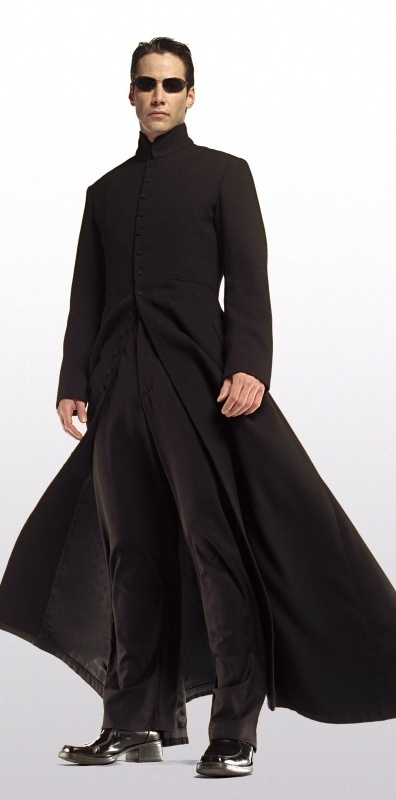 Prepare to re-enter The Matrix (again).
According to The Hollywood Reporter, Warner Bros. is currently in the early stages of development for a reboot of The Matrix, the ground-breaking sci-fi film that mystified audiences in 1999. The studio has reportedly tapped Zak Penn to write the script for the remake.
Zak has assisted with writing the scripts for several superhero films, and is credited for his work on blockbusters such as X-Men: The Last Stand, and The Avengers.
Warner Bros. is also said to be eyeing Creed star Michael B. Jordan for a lead role in the film.
A new reimagining of arguably one of the most original and innovative films in recent years may be a dream come true for fans of the futuristic franchise. However, if the reboot does happen, some notable absences could be felt.
The Wachowski siblings, the creators behind the first Matrix movie and its subsequent sequels, are not currently attached in the new project.
Another name missing from the reboot talks is Keanu Reeves, who starred as protagonist Neo in the films. The actor previously stated that he would be willing to return for another Matrix movie, but only if the Wachowskis were involved.
While promoting his film, John Wick: Chapter 2, Keanu told Yahoo Movies,"They would have to write it and direct it. And then we'd see what the story is, but yeah, I dunno, that'd be weird, but why not?"
THR says Warner Bros. would like the Wachowskis' blessing before beginning the project, however, they will still move forward with production, likely choosing another star and director.
Now considered a cult-classic, The Matrix wowed audiences upon its release over a decade ago, as it revolutionized modern-day filmmaking with its state-of-the-art visual effects. The film was so successful, it became the highest grossing R-rated film of 1999 in North America, and went on to win four Academy Awards.
Do you think The Matrix needs a remake? Let us know in the comments below! ~Ashleen Grange