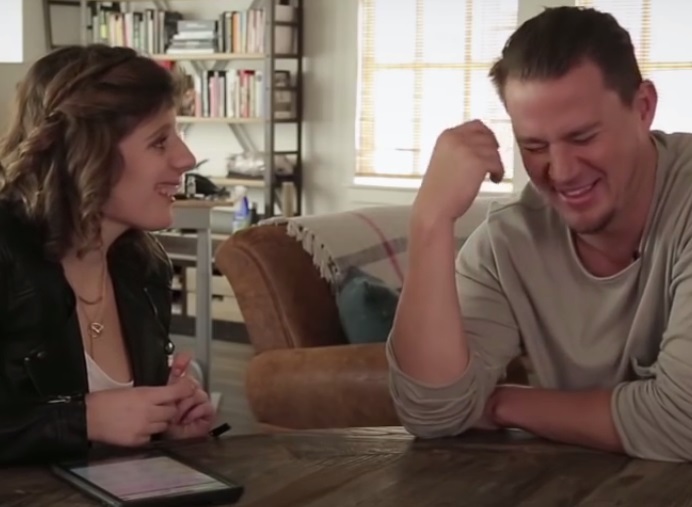 Many dream of sitting down for a one-on-one with Channing Tatum, but 21-year-old Carly Fleischmann, who was diagnosed with autism as a child, not only interviewed the Magic Mike star, but also stole the show.
Carly started her own interview series titled "Speechless with Carly Fleischmann" and her first guest was none other than Mr. Tatum himself. Carly also has oral-motor apraxia which prevents her from speaking — instead, she uses a computer to communicate with people.
The young journalist shot her way through the interview with questions aimed at his career and personal life. No topic was off limit – be it Channing's stripper past or dirty dancing with his wife.
She even grilled him with interesting questions like, "If your daughter was able to date today, which one of your actor friends would you forbid her from dating and why?" before she playfully quipped that she wants to know who she should be running to if they're that bad.
The interview had the actor in stitches and we sure did enjoy Carly's first interview. She ended on a witty note, "Thank you Channing for this once in a lifetime interview. My bags are at your house and I'm ready to move in." So are we.
Watch the hilarious interview below: