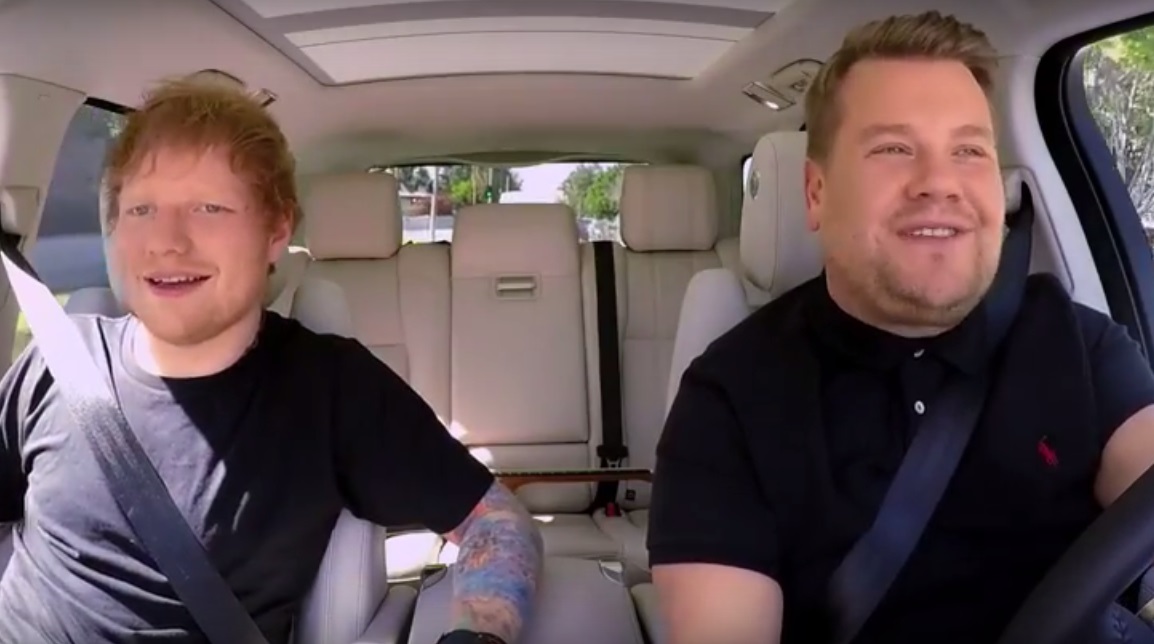 Singer Ed Sheeran made an appearance Tuesday night on the Late Late Show to play some Carpool Karaoke with host James Corden.
While on a drive through Los Angeles, the two began singing songs from Ed's new album Divide. The highlight of the segment was when James challenged Ed to fit as many Maltesers in his mouth after hearing a story that he can fit 47 malts. It's very entertaining watching the duo work they way through a mouthful of maltesers. Ed actually managed to break his record and fit 55 in his mouth, while James only pulled off 26.
They also spoke about Ed's short break from the industry and social media, revealing the reason why he doesn't own a cell phone anymore. According to Ed, he had grown tired of all the messages and calls from people who seemed to only want something from him.
"I'd wake up every morning and there'd be like 50 messages, and none of them would say hey how are you?"
The Thinking Out Loud singer continued, "It'd be like, 'Can I have this? Can you lend me this? Can you do this? Can I get this?' and it was fine at the beginning and it just got really, really draining by the end of it."
Ed joins a growing list of stars who have participated in James' Car Pool Karaoke. Other stars who have appeared in the segment include Justin Bieber, Adele, George Clooney and Mariah Carey. ~Brenden Zerihun
Carpool karaoke is finally here ! Check it out – https://t.co/yYNwLG5z6L

— Ed Sheeran (@edsheeran) June 7, 2017