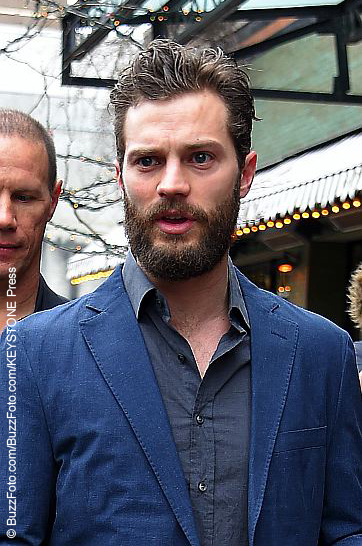 When Fifty Shades of Grey star  Jamie Dornan appeared on The Tonight Show this week, Jimmy Fallon had a game for them to play together – Fifty Accents of Grey.
Each one spun a wheel to find out which accent he would have to do, then they were given a line or two from the book Fifty Shades of Grey to read in the accent. Jamie, who hails from Belfast in Ireland, hilariously nailed the Scottish one – but we're not sure about his attempt with French.
Jimmy, meanwhile, reads a passage from the book in a pretty impressive "cowboy" accent.
Watch below and tell us what you think!