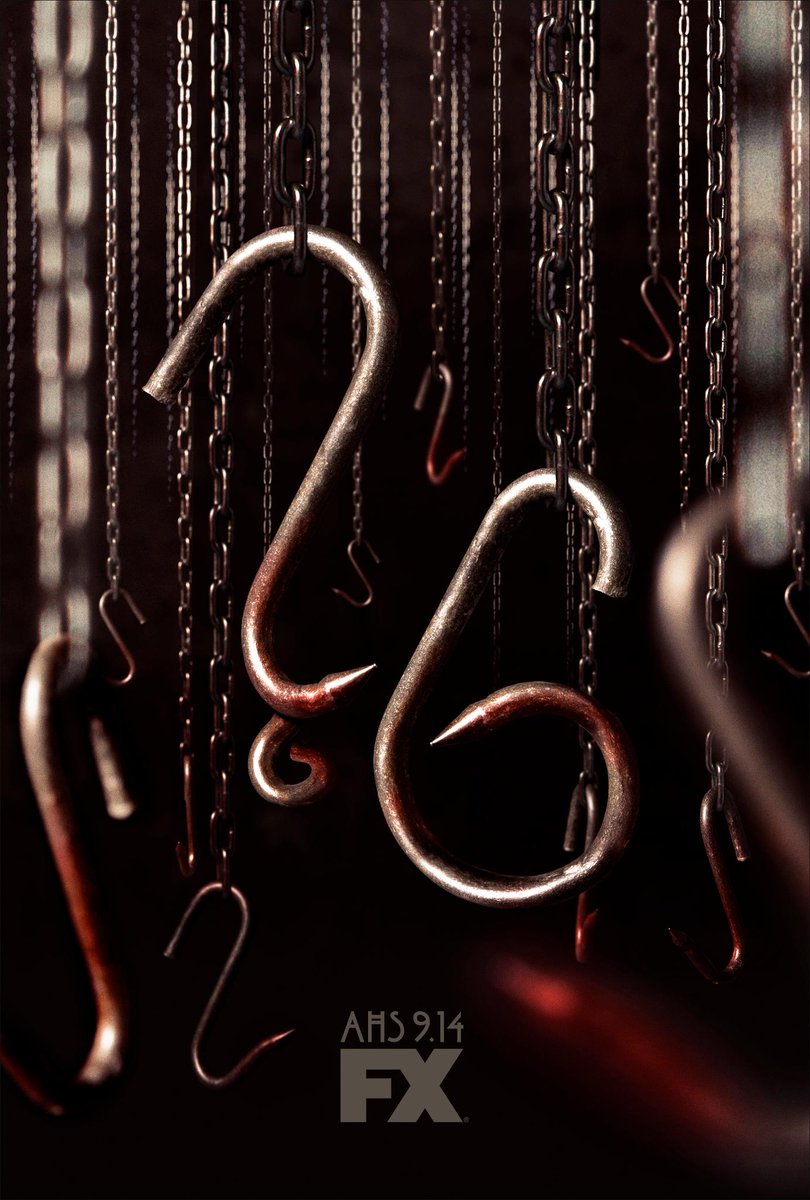 For several weeks, FX has been releasing ambiguous teaser trailers for the sixth season of American Horror Story. Despite the hints, FX's CEO John Landgraf has admitted that most of the teasers are fake, all with exception for one having nothing to do with the plot.
Even if the true teaser is not among the newest batch that was recently released, they certainly do not lack the creepiness expected of American Horror Story. The first video, titled "Wind Chimes," depicts a nurse using sheers to cut a wind chime made of human teeth.
In "The Shadow," a woman is walking up a staircase holding a candle, while a monstrous silhouette creeps her up a staircase. In the most recent teaser "Camp Sight," a person appears to be being abducted by aliens, when suddenly, their body snaps into a painful-looking position.
Along with the teasers comes a new poster as well. It exhibits an array of hooks, with two of them in the shapes of a question mark and a 6. Watch the videos below, and let us know which teaser released so far do you think is the real one! ~ Natalia Makarski