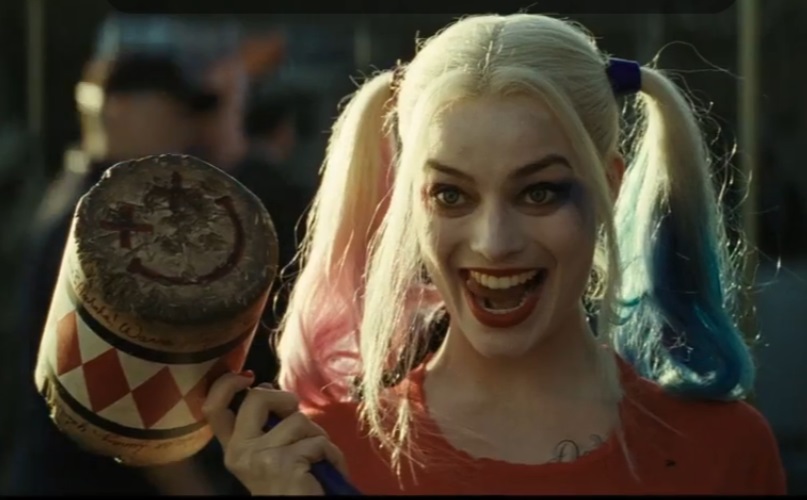 The MTV Movie Awards unveiled a new Suicide Squad trailer that promises a lot more action and humor, and even gives us a quick glimpse of Batman. We get a closer look at Jared Leto in the role of the infamous villain, The Joker, and his pink Lamborghini. As well, Margot Robbie quips her way through as Harley Quinn, adding a light tone to the film, making it appear quite promising.
Here's what we do know from the trailer. The White House is concerned about the safety of the President. U.S. intelligence officer Amanda Waller, played by Viola Davis, reveals that she wants to build a team of super villains, who might be their only hope in defeating a dangerous entity. The villains are promised a clean criminal slate in return for their cooperation on this dangerous mission.
The group includes master assassin Deadshot (Will Smith), Harley Quinn (Margot Robbie), The Joker (Jared Leto), Killer Croc (Adewale Akinnuoye-Agbaje), Captain Boomerang (Jai Courtney), the Enchantress (Cara Delevingne), Katana (Karen Fukuhara), El Diablo(Jay Hernandez) and Slipknot (Adam Beach).
Rick Flag (Joel Kinnaman) warns the villains not to disobey, escape or irritate/vex him. The ultimate punishment being…drumroll…death. Of course, Harley Quinn hilariously quips that she is known to be quite vexing. We love her already.
We can't wait to see Suicide Squad, which hits theaters on Aug. 5, 2016. A few scenes from the movie are currently being reshot to explore a more comedic tone. We'd just have to wait and watch to see what director David Ayer brings to the mission.