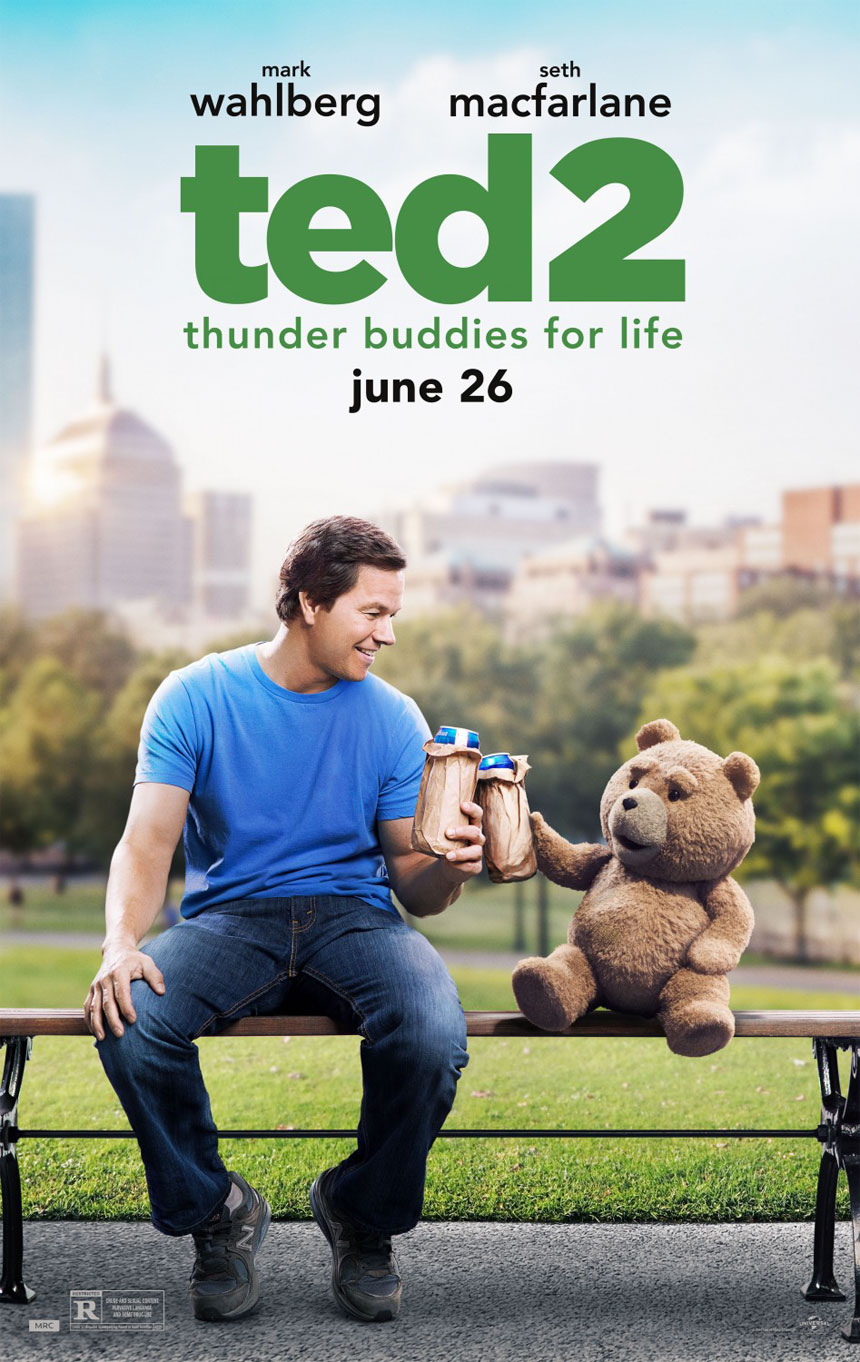 This week we have 10 new trailers to give you a sneak peek at some awesome new films. Get excited for these films, with Ted 2 coming to the big screen and many other great dramas and horrors, some of these are bound to catch your eye.
1) Ted 2
2) Area 51
6) Wild Horses
8) The Gallows
10) Strangerland
1) Ted 2: John Bennet (Mark Wahlberg) and his special teddy bear Ted are back again for a sequel. In this trailer, Ted tries to find a sperm donor so he can have children but must prove he is a person in order to do so. This leads to a crazy adventure and plenty of laughs along the way.

2) Area 51: A group of curious conspiracy theorists break into the top secret base known as Area 51. They make it into the base but are unaware of the horrors they are about to encounter.

3) Barely Lethal: In this action-packed film, a teenage special agent just wants to have a regular life. She fakes her own death and secretly enrolls in high school. Special agents find her and she becomes the subject of death threats from an ex-agent.  She must protect herself against while trying to deal with her teenage years and emotions.

4) I'll See You in My Dreams: Widow and former singer Carol (Blythe Danner) is dealing with the process of aging. She doesn't want to think about being in a second marriage after her husband passes but her life begins to change and become more exciting.

5) The Last Witch Hunter: The last witch hunter (Vin Diesel) is all that stands between the human race and witches trying to take over the world. He is the best witch hunter and the only one capable of saving humanity.

6) Wild Horses: When a 15-year-old missing persons case is reopened by Texas Ranger Samantha Payne (Luciana Duvall), the life of wealthy family man, Scott Briggs (Robert Duvall), is turned upside down. Samantha believes that the boy was murdered on Scott's ranch, causing Scott to go to great lengths to get her off his back. His estranged son Ben (James Franco) unexpectedly returns home during the investigation.

7) Mad Max: Fury Road: This is the newest trailer for Fury Road, showing more scenes from the highly anticipated film. This trailer shows you how the desert fight begins and more footage from the view of Charlize Theron's character.

8) The Gallows: Thirty years after the death of a student during a high school play called The Gallows, the school decides to put on the play to honor the anniversary. When four students become locked in the school one night with no cell service, they encounter the dead. This teaser trailer gives you a sense of how scary the film is bound to be.

9) Chocolate City: A college student is strapped for cash and when his mother's schedule is cut at work he needs to make some more money. A man offers him a job as a male stripper and his life changes in an instant.

10) Strangerland: A couple's (Nicole Kidman, Joseph Fiennes) lives are turned upside down when their teenage daughter goes missing in the Australian desert. They will do anything to find her. ~Erin Stewart