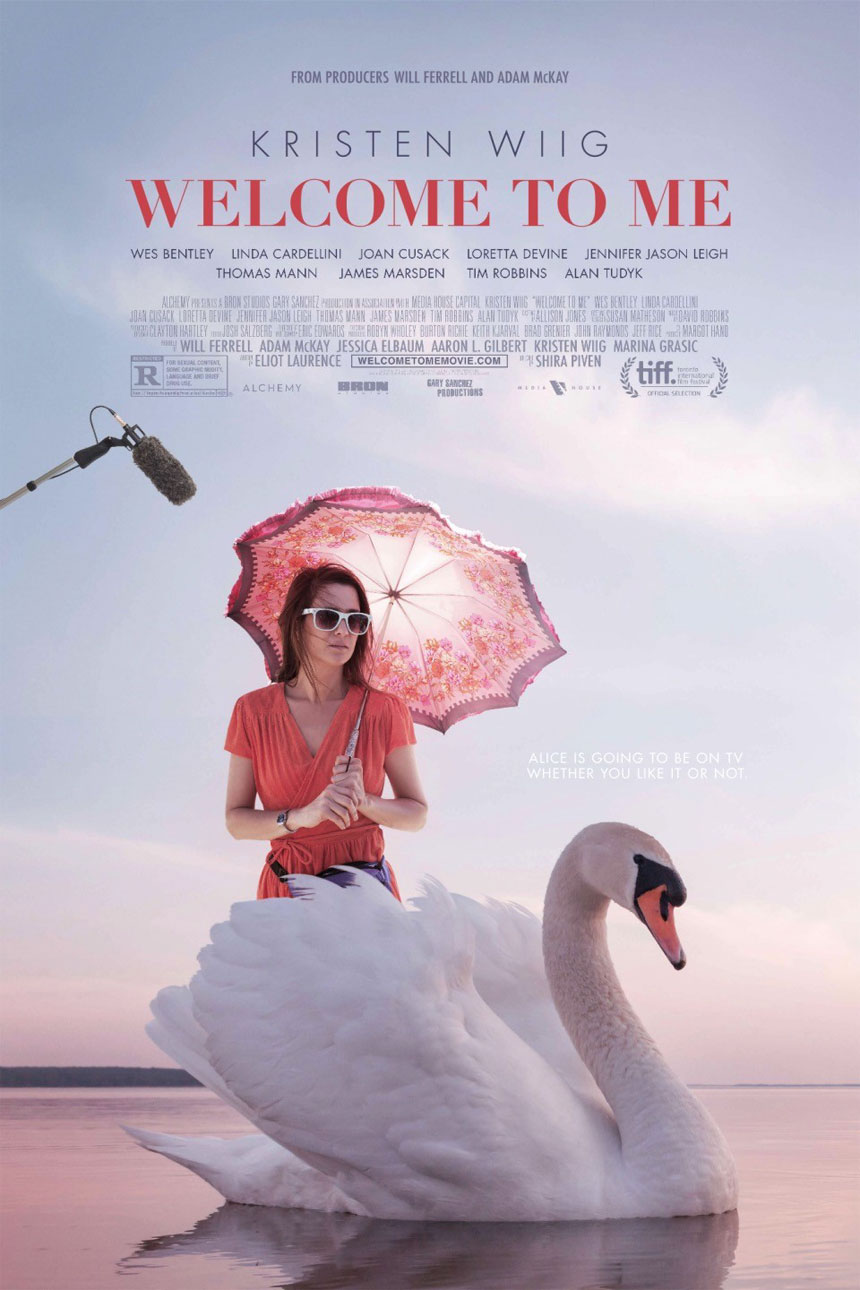 Trailers tell all and we love watching a bit of the movie in these two-minute teasers. This week there are five new trailers that we can't stop talking about. Kristen Wiig captures the screen with her strong presence in Welcome to Me as Alice, who suffers from dissociative personality disorder. This one's definitely worth the wait. Here are the five new trailers of the week.
1) Welcome to Me
2) The Gunman
3) Jauja
4) Far from the Madding Crowd
5) Backcountry
Welcome to Me trailer: Alice (Kristen Wiig) suffers from dissociative personality disorder and wins the lottery, only to decide to spend her money on a cable access talk show about herself. The show reflects her larger-than-life personality and absolute obsession with wanting to be famous, even if it means alienating her friends and family in the process.

The Gunman trailer: An international spy named Martin Terrier (Sean Penn) wants to get out and settle down with his longtime love (Jasmine Trinca). The organization he works for refuses and makes things difficult for him so he's forced to go on the run across Europe in an effort to clear his name and save himself from the organization.

Jauja trailer: In 1882 Patagonia, a Danish general (Viggo Mortensen) searches for his daughter after she runs off into the wilderness with a young soldier.

Far from the Madding Crowd trailer: Independent, beautiful and headstrong country heiress Bathsheba Everdene (Carey Mulligan) has three very different suitors: sheep farmer Gabriel Oak (Matthias Schoenaerts), captivated by her fetching willfulness; Frank Troy (Tom Sturridge), a handsome and reckless sergeant; and William Boldwood (Michael Sheen), a prosperous and mature bachelor. Bathsheba considers herself to be intellectually superior to all three, but when she finally drops her haughty attitude, she's able to be open to a man's love. Based on the beloved novel by Thomas Hardy.

Backcountry trailer: Young couple Alex (Jeff Roop) and Jenn (Missy Peregrym) go camping in the Canadian wilderness. Although she's not a seasoned camper like Alex, she agrees to let him take her to one of his favorite spots, the secluded Blackfoot Trail. On their first night, they have a strange encounter with a guy named Brad (Eric Balfour). By the time they're on their third day trekking in the forest, they still haven't reached the Blackfoot Trail and Eric has to admit he's gotten them lost. Without food or water, they struggle to get their bearings and find their way out of the woods, when terror sets in.