Wendell Pierce on playing CIA officer on Jack Ryan S2
By Marriska Fernandes on August 5, 2020 | Leave a Comment
Wendell Pierce on how he made James Greer authentic
With Tom Clancy's Jack Ryan Season Two releasing on Blu-ray and DVD this week, I had the opportunity to talk to Wendell Pierce, who plays CIA officer James Greer.
John Krasinski returns as Jack Ryan, with the new season taking him to Venezuela, where he uncovers a conspiracy in the government as reelection nears. Joining him on his mission is his mentor James Greer (Pierce), who supports Ryan all the way. However, Greer has personal troubles that increase tension on the field.
Wendell opened up about working with a former CIA officer, what he's most proud of and the biggest challenge playing Greer.
In both seasons, Greer seems to have great personal conflicts. This time it's his health — can you talk about navigating that aspect of the role?
I think it's really wonderful to play a character who is fully realized. Not just some cookie cutter idea of who we think officers are. There are challenges with his health, his marriage, his family, his love of his kids, his faith and the practice of it.
This series, and this season, has given you several new challenges as an actor. Greer gets kidnapped and waterboarded, did that give you the opportunity to explore that mentality of being the victim in such a situation?
As a student of human behavior, you're thinking what would the reaction be — you think of your own perspective. How would I be in that situation? How would I react? What would be the psychological impact? That's when you start drawing and filling out, fleshing out the scenes. It becomes closer to the work of a psychologist. As an actor, you're put in heightened situations like being kidnapped and captured and it makes you realize all the emotions that it conjures up in you, that it induces you know — the fears, and the courage.
This was your first time playing a CIA officer in the field. I heard you worked with a former CIA operative for research?
Yeah, I went to Langley and went to meet a particular retired officer who is very similar to Greer, an African American who has been there for decades. He was very helpful in crafting the entirety of who the man is. The first thing I asked him was, "How did you as an African American, knowing the entire sort of structural oppression and racism that exist in the country and that this agency probably facilitated, how can you be a part of it?" And I remember his answer, which was: "We both want to fight racism, we both want to take that out of the structure of what America is. You can do it outside of the CIA, and I chose to do it within the CIA. That allows me the vantage point that I would never have before. I was working with the agency and making it better with the faults that it has as well." I'm still in touch with him to this day. He's been very insightful in me developing the psychology of James Greer.
What's the one thing about them that you were surprised to learn?
The one thing I learned it's not what Hollywood has portrayed continually over the years. It's a reflection of diversity of America. I was surprised at the population that makes up the intelligence agencies. They are a lot more diverse than I expected. They are everyday people who have a great love of country and are very devoted to the values, and more importantly, to protect people.
What I found interesting was how unique Greer really is — an African American man, CIA field officer, and his faith too. How did you really address these different layers? Was it a challenge?
Yes, it was definitely a challenge. Even all the different languages — that was the greatest challenge for me. I'm not a linguist — far from it — and I'm playing a man who is very much a linguist (laughs). He is a reflection of people who are out there who we seldom see. That's the thing that makes me really understand how important portraying this man is. He is a reflection of what is truly authentic.
I heard you received the ultimate compliment — feedback from those who worked at Langley?
Yeah, that's the best thing about it. The people who actually do the work give you the seal of approval, saying that it was authentic, it was real. There's one other person that I know who was able to share with me that there were people who really appreciated what I've done and what I've accomplished.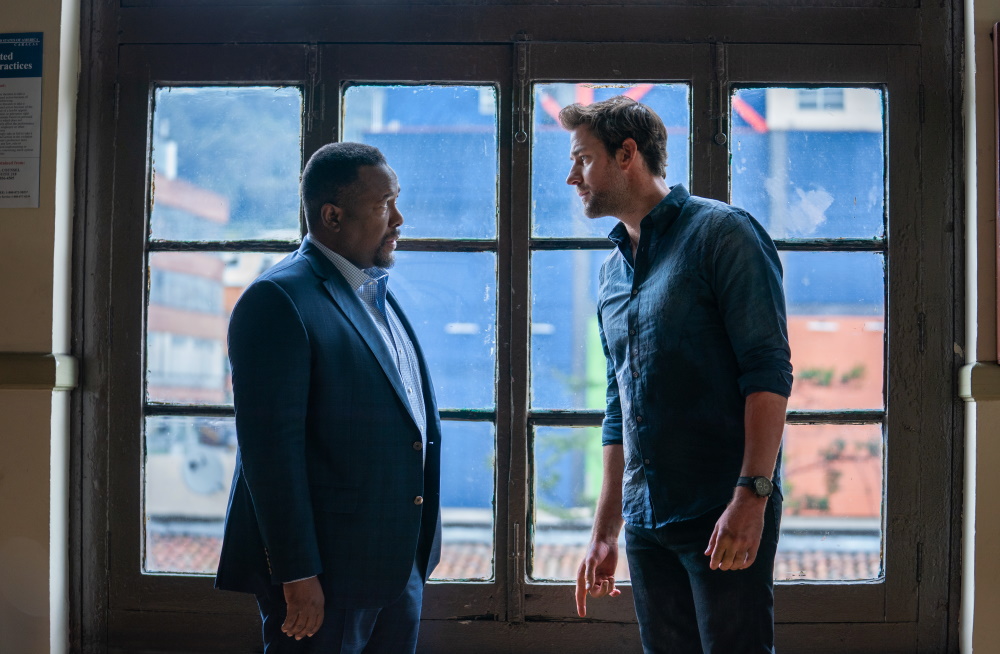 The banter between you and John on-screen is hilarious. Is that an extension of your experience off-screen?
Yeah, John and I — we're mutual fans of each other's work. We were on a plane ride together a year prior to working, and we didn't say anything to each other and when we finally spoke, I said, "I saw you on the plane but I didn't want to disturb you." We have mutual respect. He has great vision and always wants to try something new. He's one of the best actors when it comes to breaking down stories and scripts and getting the authenticity of the story. I love working with him. That banter is definitely what we have on-screen as well as off.
Is there anything in Season Two that didn't happen that you'd like to see next season?
Ohh… The writing has always been very much a roller-coaster ride. One of the great things I love about this show are the international locales: we shot all over the world. Colombia, Morocco, Paris, Moscow, New York, and working with actors from all the different parts, I appreciated as well. If they continue with that I'd be very pleased in the third season. I just hope it continues, because if it does, I will be surprised and challenged at the same time.
Is there a storyline you'd like to see play out for Greer?
With Greer, I'd love to see his family. I would love to see Jasmine, his wife, and his kids. That's what I would like to see. So you can see there's a personal side to the people who do this sort of work. At times, it is a compromise to the health of those relationships, but at the same time those same relationships can bolster you and give you confidence and settle you down to do the work that's necessary in intelligence. I would like to see him with his family… Jasmine who for me is at the center of my portrayal… my love of Jasmine.
Thanks so much for the chat, it was a pleasure!
Thank you, and be safe.
Season Two of Tom Clancy's Jack Ryan is now available on Blu-ray and DVD and both seasons are currently streaming on Amazon Prime Video. Watch our interviews below with Michael Kelly, who plays Mike November, and Jovan Adepo, who plays Marcus Bishop. Click here to read our season two Blu-ray review. ~Marriska Fernandes
Michael Kelly dishes on how much fun he had playing Mike, and reveals he's not at all like the characters he plays on-screen
Jovan Adepo dishes on his Navy Seal training and the stunt he did not do
---
---
---
Similar Articles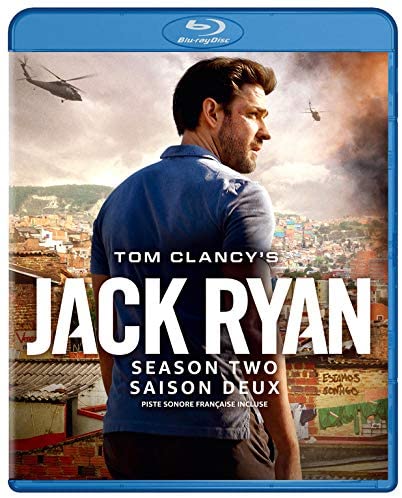 August 4, 2020 | 1 Comment
Tom Clancy's Jack Ryan is here for an action-packed second season. The 2-disc Blu-ray/DVD edition releases Tuesday, August 4. Click to read our review.
---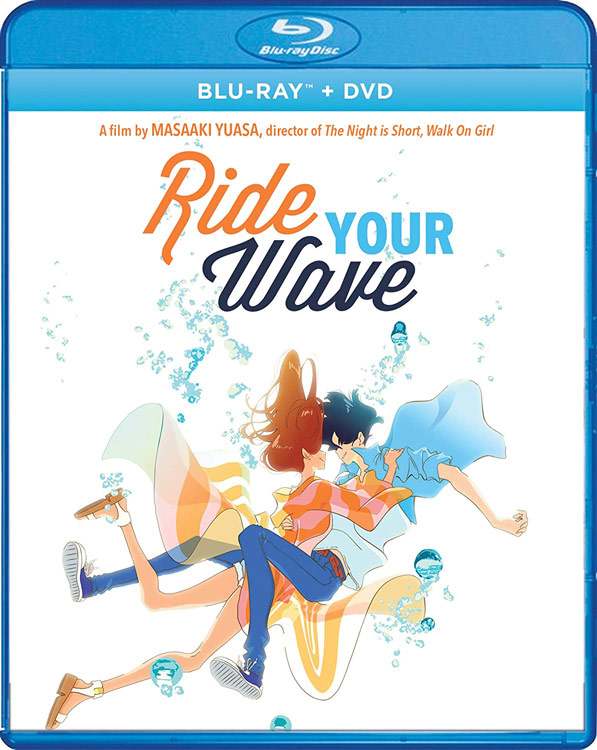 August 4, 2020 | Leave a Comment
Check out this week's assortment of DVDs, Blu-rays and more for your home entertainment enjoyment, including Season 2 of Jack Ryan starring John Krasinski.
---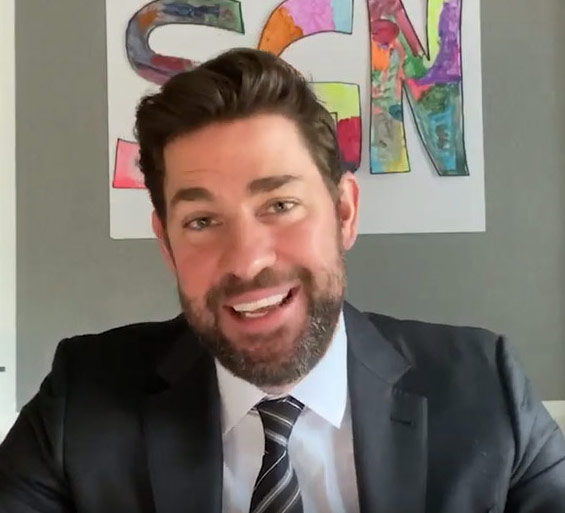 April 8, 2020 | 4 Comments
John Krasinski has launched his own news show on YouTube called "Some Good News" and it's hilarious! Click on the link to check out the first episode.
---